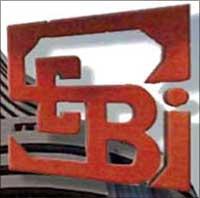 The Securities Appellate Tribunal on Thursday adjourned hearing on Reliance Industries' appeal against market regulator Securities and Exchange Board of India till March 14.

RIL had sought to settle a probe by Sebi into the alleged violation of insider-trading norms in sale of shares of its erstwhile subsidiary Reliance Petroleum in 2007.

Reliance Industries' appeal against Securities and Exchange Board of India was earlier scheduled for January 24, but was adjourned till February 21.

RIL's application to settle the matter under Sebi's consent mechanism was rejected following which the company filed an appeal in SAT.

RIL has challenged Sebi's decision rejecting its application and also the recent changes
made by the regulator in the regulations governing settlement of cases through the consent mechanism, especially for cases already under consideration.
Under Sebi's consent mechanism, companies can seek to settle cases with the market regulator after payment of certain charges and disgorgement of any ill-gotten gains.
In May 2012, Sebi had tightened the norms for settlement through consent framework, as a result of which many cases, including those related to insider-trading, are not being able to be settled through this mechanism.
On January 3, Sebi published a list of 149 consent pleas, including 16 from entities related to RIL group, which it had found unsuitable for settlement through consent process.
These include applications of RIL itself and that of RIL Chairman Mukesh Ambani's close aide Manoj Modi.