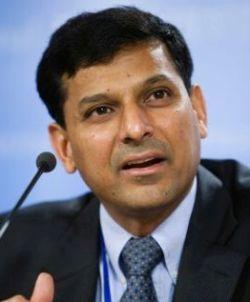 The Reserve Bank deputy governor K C Chakrabarty on Friday said there was no difference of opinion with the governor and his resignation was a personal decision.
The 62-year old career banker, who had opted to quit RBI ahead of the scheduled date of June 15, 2014, said he had already informed RBI governor Raghuram Rajan about his retirement plans and would remain in office till April 25.
He told reporters, "I think I should have the discretion of deciding my own retirement date. Absolutely there is no problem, this was communicated to the governor well in advance. It was my personal decision."
On whether there was any difference with Rajan over policy matters, the outspoken Chakrabarty said: "There is no such problem. I am taking early relieve. I am not running away".
As regards future plans, he said he will think about it after April 25. "At present there is no plan".
When asked if he was going to meet Finance Minister P Chidambaram, he said that he reports to RBI governor and has conveyed to him the decision to leave RBI. "I think he (Rajan) must have done that thing (to the Finance Minister)," he said.
After Chakrabarty's exit there will be two vacancies for deputy governors in the central bank. Government is yet to find a replacement for Anand Sinha who retired in January.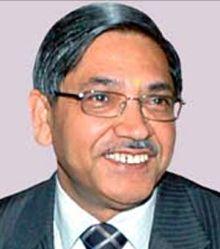 The RBI has four deputy governors-- two from within the organisation, one economist and one banker.
Chakrabarty who was appointed as RBI deputy governor in 2009, is considered frank with his views. He was the senior most among the four deputy governors.
Known for his strong views on the efficacy of CRR (cash reserve ratio) as a tool for monetary management, he reportedly had difference of opinion on the issue with the
then SBI Chairman Pratip Chaudhuri in 2012, who wanted its abolition.
He was appointed as RBI deputy governor for a three-year term on June 15, 2009 and was subsequently given a two-year extension. His extended term was to end on June 15, 2014.