Putting money in key PSUs a better option

The Centre has approved the plan to launch an exchange-traded fund (ETF) comprising 11 blue-chip stocks of public-sector undertakings (PSUs), despite the PSU basket consistently underperforming the benchmark indices. It hopes to raise Rs 3,000 crore through the fund this financial year.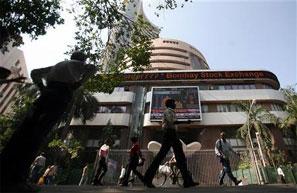 However, a closer look at the numbers suggests putting your money in individual stocks of top PSUs might be a better investment option. Hypothetically, if the ETF was launched three years ago, its net asset value as of now would have shrunk a little more than 20 per; in comparison, the Sensex has risen five per cent during the period.

PSUs' recent performance has not been great, either. Ten of the 11 stocks that are to be part of the proposed ETF have given negative returns in the past 12 months — six of those have fallen a little over 20 per cent since January 2013. The Sensex, on the other hand, has risen six per cent during this period.

The government might be aiming to woo value-pickers but it remains to be seen whether they will take the bait, given the government-owned companies' dismal growth record. Many PSUs are believed to be hoarding cash and paying generous dividends to their owner (the government), rather than investing in growth.

Besides, the proposed ETF has an asymmetrical composition insofar as companies' market capitalisation is concerned. The largest company in the basket, ONGC, is 43 times more valuable than the smallest member, Engineers India Ltd.
Oil and Natural Gas Corporation, together with Coal India, accounts for nearly two-thirds of the entire basket's market cap. In other words, the performance of the smaller members will be irrelevant and investors will not get the benefit of diversification that ETFs typically provide. They might like to invest in individual companies, rather than taking the risk of putting their money in the proposed ETF.