The issue of mixing pilots from Air India and the erstwhile Indian Airlines (IA) on a flight has been a hot potato for the AI management, on which it will have to soon take a bite, as it prepares to launch the Delhi-Sydney schedule later this month.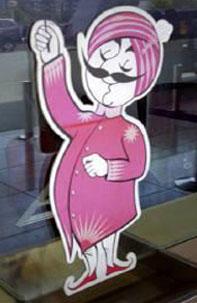 The cabin crew, operations and engineering departments of the airline are still divided on the lines of narrow body (IA) and wide body (AI) planes. AI will use its latest Boeing 787 on the Delhi-Sydney-Melbourne route. At present, the Boeing 787 is used on the London, Paris, Frankfurt, Birmingham and domestic routes. Pilots of both AI and the erstwhile IA fly the aircraft but never together.

The only exception is training and IA pilots have trained in simulators and done training flights under wide body plane captains. Here, too, there have been problems and IA captains have refused to fly with three AI instructors.

Till now, crew rostering managers have avoided mixing pilots from both sides, as issues like a common pay scale and common seniority have not been resolved. Fears have been raised that mixing pilots from the two fleets without solving merger-related issues like pay scale or seniority will create crew resource management (CRM) problems and affect flight safety.

The Indian Commercial Pilots Association which represents the IA pilots has taken a stand that the merger-related issues must be addressed before deploying AI and IA pilots on a single flight. However, the higher crew requirement on the Delhi-Australia route might require such mixing. So far, no decision has been taken.
While two pilots (a captain and a first officer) are required for the European and domestic flights, four (two captains and two first officers) will be required for the Delhi-Sydney flight, which has a duration of a little over 12 hours. Further, another two pilots will be required for Sydney-Melbourne and four for the return flight to India.

Sources said the higher crew requirement might make it difficult for the operations department to use pilots only from AI or IA for a particular flight.

"It is creating an artificial shortage of pilots," a senior commander remarked. The airline has 58 sets of pilots from both the fleets trained on the Boeing 787. A set includes a captain and first officer.