Better-than-expected financial results in Q3 due to higher revenue growth and margins in key markets fuel the rally

Shares of pharmaceutical companies are on a roll, with the S&P BSE Healthcare index touching a lifetime high in trade on Friday. Top gainer among sectoral indices, it rose nearly 1.8 per cent in intra-day deals as compared to a 0.5 per cent rise in the benchmark indices, the S&P BSE Sensex and the CNX Nifty.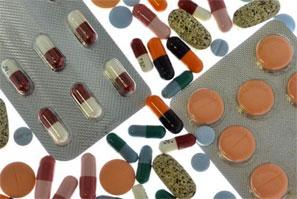 Buoyed by better-than- expected financial results for the quarter ended December 2013, driven by higher revenue growth and margins in key markets, this has fuelled a rally in pharmaceutical stocks. So far in 2014, the healthcare index has risen eight per cent against a marginal 0.4 per cent rise in the benchmark.

"The third quarter of FY14 was an exceptionally strong one for pharma companies; their adjusted earnings grew 53.5 per cent year-on-year. While Cadila Healthcare, Aurobindo Pharma and Divi's Laboratories surprised us positively, the disappointment came from Cipla and Dishman Pharmaceuticals," said Gaurav Dua, head of research at Sharekhan.

Says Rajat Rajgarhia, managing director, institutional equities, at Motilal Oswal Securities: "Our coverage universe reported Ebitda (earnings before interest, taxes, depreciation and amortisation) above estimates, primarily driven by the US for a majority of the companies. Higher contribution from recent launches and price increases in certain products led to better than expected growth in the US.
A favourable currency (value) continued to aid margin expansion. As expected, growth in India formulations continues to show a slowdown for most companies, impacted by the (government's) pricing (cap) policy implementation."

Aurobindo Pharma, Biocon, Dr Reddy's Laboratories, Sun Pharmaceutical Industries, Ipca Laboratories, Lupin and Wockhardt moved higher by two to four per cent on Friday.

India Ratings & Research (Ind-Ra), a Fitch Group company, said it had revised its outlook on the pharma sector for FY15, to positive from stable. "Ind-Ra believes the strong export growth recorded over FY08-13 (compounded annual growth rate or CAGR of 22 per cent) will continue in the medium term.
This growth will be backed by $92 billion of drugs going off-patent in the next three years, the increasing traction for generic drugs globally and new generic drug approvals for Indian pharmaceutical companies in different jurisdictions. However, the domestic market revenue growth (CAGR of 10.4 per cent over FY08-13) will continue to be moderate," it said in a recent report.

"Our preferred picks are Sun Pharmaceutical Industries (among the large-caps), Cadila Healthcare (our pharma pick for 2014) and Aurobindo Pharma," says Dua of Sharekhan.

Top picks for analysts at Motilal Oswal Securities include Dr Reddy's, Sun Pharma, Lupin, Divi's Laboratories, IPCA Laboratories and Glenmark Pharma.