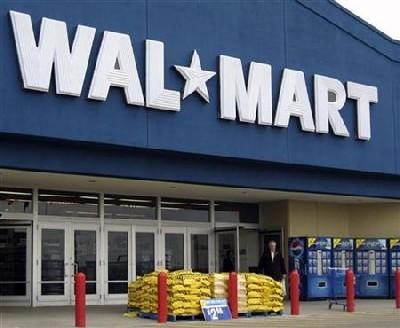 Rejecting the demand of global retailers like Walmart, the government on Wednesday said there is no plan to relax the mandatory 30 per cent local sourcing norms for foreign players in the multi-brand retail sector.
"FDI policy cannot be company specific. We have put in place an enabling regime for multi-brand retail sector. We have no plans to relax the 30 per cent local sourcing norms," Secretary in the Department of Industrial Policy and Promotion (DIPP) Saurabh Chandra told PTI.
DIPP is under the Ministry of Commerce and Industry. The US retail giant Walmart, which has been pitching for relaxing local sourcing norms along with other global players, today announced end of partnership with Sunil Mittal-owned Bharti Enterprises for opening stores in the country.
"Each company takes decisions keeping their business interest in mind," Chandra said. Walmart will buy out its Indian partner in their 50:50 cash-and-carry joint venture Bharti Walmart, which runs 20 wholesale stores under the Best Price Modern Wholesale brand in India, for an undisclosed sum.
Bharti will continue to run its 'easyday' retail stores on its own. In a joint statement, the companies said they have reached an agreement to independently own and operate separate business formats in India and discontinue their franchise agreement in the retail business.
Walmart said it plans to continue to grow its "business while working with the government and interested stakeholders to create conditions that enable foreign direct investment in multi-brand retail".
The two partners joined hands in 2007 and launched their first Best Price Modern Wholesale cash-and-carry store in Amritsar in May 2009.
While Bharti and Walmart did not specify the reasons for the split, sources said Bharti was getting anxious with Walmart's approach towards business in India, which resulted in stalling of operations of their JV with no new stores opened in the past several months.
Although the government allowed 51 per cent FDI in multi-brand retailing in September last year, Walmart had expressed inability to meet 30 per cent sourcing requirement from small industries, saying it could source only about 20 per cent.
The provision was then diluted to allow global retailers to source 30 per cent of their products from small and medium enterprises only at the start of the business.