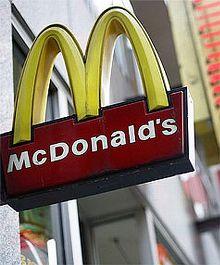 The feud between McDonald's and one of its Indian partners, Vikram Bakshi, took a turn for the worse with the latter alleging the world's second-largest fast-food chain was acting in collusion with the B L Jatia-group-owned Hardcastle Restaurants, which runs Big Mac outlets in the west and south of India.

In his petition to the Company Law Board filed on September 9, Bakshi said McDonald's began 'arm-twisting' him to sell his entire shareholding in Connaught Plaza Restaurants, the equal joint venture between him and McDonald's since 2008, at an 'undervalued' price of $5 million, later raised to $7 million.

According to the petition, McDonald's was doing this at the behest of Hardcastle, which in a meeting in 2011 had expressed its desire to buy out Bakshi's entire shareholding saying the Illinois-based company had given it the tacit approval to do so.

"The west and south India region joint venture partner also went to the extent of saying that McDonald's would not let the petitioners (Bakshi) function effectively if they refuse to sell out,"
said the petition.
In response to an email, a Hardcastle spokesperson said, "We do not have any information on what has been filed with CLB. Additionally, this is a matter internal to Connaught Plaza Restaurants Pvt Ltd and, hence, we cannot comment on it."
A McDonald's spokesperson in the US said, "This is now a matter before the courts.
"We will therefore make our comments in the appropriate forum. There is no further comment."
Bakshi also said McDonald's was favouring Hardcastle by allowing it to avail credit lines to the tune of Rs 142 crore (Rs 1.42 billion) in 2009 and Rs 182.7 crore (Rs 1.82 billion) till it became a development licencee in 2010, and that Hardcastle's negative networth of $3.87 million in 2009 was allowed to be increased to $7.65 million as of March 31, 2010.
All this was done to help Hardcastle grow, while Connaught Plaza'a growth was stifled despite it turning profitable in 2009, the petition noted.