Maruti Suzuki India on Wednesday said it will reorient the production of 'Swift' and 'DZiRE' in its two facilities at Gurgaon and Manesar to enhance output. As per the plan, the company will shift the entire assembly of its sedan 'DZiRE' to the Gurgaon plant by around July next year.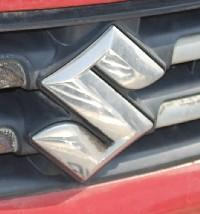 It will also shift the production of hatchback 'Swift', which is currently being produced at both the plants, entirely to Manesar sometime in future.

"Our plan is to fully shift DZiRE to Gurgaon and Swift to Manesar to enhance productivity. The shifting of assembly of DZiRE will take place by July next year and that of Swift will take place in future," said Maruti Suzuki India Managing Executive Officer (Production) M M Singh.

He, however, declined to comment how much volume will be increased post this reorientation exercise.

Currently, the company manufactures about 10,000 units of DZiRE and 12,000 units of Swift every month.

The company's hatchbacks, Swift and Ritz, have a 3-4 month and 1-2 month waiting period, respectively, while customers are willing to wait for 4-5 months to own a DZiRE sedan.

MSI takes about 5 months to deliver multi-purpose vehicle Eeco to buyers. Singh also said the company will launch an upgraded variant of the Swift by the end of next year.

The company is expecting up to 30 per cent sales jump in the domestic market during this financial year.

"We are expecting the domestic sales growth of 28-30 per cent in this fiscal. Last fiscal we sold about 8.7 lakh units, MSI Managing Executive Officer (Marketing and Sales) Mayank Pareek said.