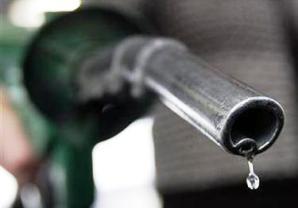 Petroleum Minister M Veerappa Moily's plan to cut foreign exchange outflow on crude oil import via Iran is set to hit a block.

The minister had suggested 11 million tonnes of crude oil import from Iran, with the payment entirely in rupees, this financial year.

According to official sources, Iran has asked India to first sign a production sharing contract for its Farsi gas block in three months, if Iran has to accept 100 per cent rupee payment.

"Now, since we are in the need for more Iran imports, Iran is bargaining.

"They want us to sign the contract for the Farzad-B gas field in the block soon," said a senior petroleum ministry official.

ONGC Videsh Ltd, Indian Oil Corporation and Oil India Ltd had won the block in 2002 from National Iranian Oil Company.

While OVL and IOC have 40 per cent each, OIL holds 20 per cent stake in the block.

Both sides had agreed to finalise the issue during the visit of Iran Oil Minister Rostam Ghasemi in May.

However, with the European Union and the US sanctions on Iran, it
is highly unlikely that Indian companies would go for direct involvement in the block.
However, India does not want to leave the project, as the block has a proven reserve of at least 12.5 trillion cubic feet of gas.
Business Standard had reported that Iran was likely to reject India's offer on 100 per cent rupee payment through UCO Bank in return for crude oil imports.
The petroleum ministry was targeting to bring down forex outflow by an $8.47-billion payment for 11 mt of Iran crude oil in rupees.
Last year, India was forced to pay for Iran oil through Turkish Halk Bank and UCO Bank, in a 55:45 ratio in dollar/rupee terms.
Sanctions in February forced 100 per cent rupee payment. Due to insurance issues for refineries and ships, major importers did not go for import till last month.
Iranian crude oil in Indian refineries came down in 2012-13 to 13.3 mt from 18.1 mt the previous financial year.
"Savings through rupee payment is unlikely, while the plan to explore Farsi seems to be not working out for about 11 years.
"We are on the backfoot and Iran has an upper hand in the bargain," said a former ONGC executive, who did not want to be named.