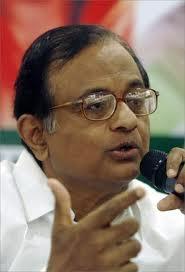 Union Finance Minister P Chidambaram will hold a review meeting with senior officials of Customs, Central Excise and Service Tax in Hyderabad on Wednesday.

According to a senior official of the Customs Department, the Finance Minister will hold review meeting on Service Tax Voluntary Compliance Encouragement Scheme.

"Chief Commissioners
of Hyderabad and Visakhapatnam along with other senior officials of the department will participate in the review meeting," the official told PTI.
When contacted, a senior official of the Income Tax Department said though his department is expected to have a review meeting with the Minister, the same is yet to be confirmed.
A PIB communication said the Finance Minister will meet representatives of trade and industry on Wednesday at the RBVRR Andhra Pradesh Police Academy.