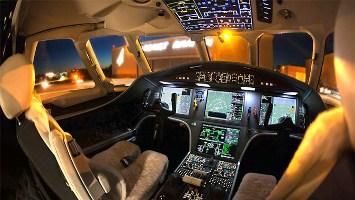 GMR Aviation on Wednesday strongly refuted the charges of violation of safety norms levelled by aviation regulator Directorate General of Civil Avistion, which suspended 11 of its pilots, saying no test has been skipped or data 'falsified'.

Confirming that they had received the DGCA notice, a spokesperson of the company owned by infrastructure major GMR said a written response would be shortly sent to the aviation regulator and expressed hope that the 11 pilots and six cabin crew would be reinstated soon.

DGCA grounded 11 of its pilots for three months after finding 'major lapses', while claiming that tests like pre-flight breath analysis of pilots and cabin crew were skipped and the breathalyser equipment was non-functional.

The action virtually rendered a large chunk of GMR fleet non-operational and led key politicians to look for alternatives to carry out their ongoing poll campaign.

After going through the flying records of GMR Aviation between March 12 and April 14, DGCA found evidence of 'false' pre-flight
medical checks, its officials had claimed.
Refuting the DGCA charges, the spokesperson said the breath analyser "has been working perfectly except its printer during the entire period mentioned in the DGCA notice. "No breath analyser test has been skipped/falsified by crew/ doctor."
The spokesperson also maintained that the doctor in charge had certified the pilots and cabin crew for all flights during the period 'on the basis of digital readings exhibited by the machine.'
The printed test reports of the tests could not be generated due to technical problem, he said.
"We are submitting a written response to the show-cause notice and hope DGCA will reinstate the flight/cabin crew at the earliest," the spokesperson said, asserting, "We are one of India's foremost operators in the general aviation space and have always complied with instructions/rules issued by all the concerned statutory authorities.
"All flights are undertaken by trained and medically fit crew and there has been no exception whatsoever," he said.