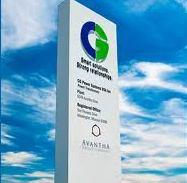 A year after restructuring its Belgian plant, Crompton Greaves is considering either selling or shutting its Canadian power transformer plant, to cut losses in its foreign business.

The transformer factory in Canada contributes about three per cent to the company's total sales.

In 2012-13, it recorded a loss of $10 million, the company had said earlier.

During a recent interaction with analysts, the management said it was evaluating a sale or closure of the Canadian factory.

"The Canadian facility is running at low utilisations, with a likely revenue of $55 million, against break-even at $70 million, as there are manufacturing design issues. . .

"The existing backlog of $180 million has low margins.

Therefore, we see continued losses for the facility through the next few quarters.

The Canadian market is extremely competitive, which makes it difficult to earn high margins.

The company has decided to undertake high-margin projects but the facility has not seen any order wins in the past four months.

Given the lack of options, the management is evaluating a sale or shutdown of the facility," IDFC Securities analysts Bhoomika Nair and Abhishek Ghosh said in their report.

The Canada plant was acquired by the Pauwels group of Belgium in 1994.

In 2005, Crompton Greaves acquired Pauwels, bringing the plant into its fold.

Crompton Greaves
did not respond to an email query on the subject.
The company's international business continues to underperform, and this is resulting in a decline in overall profit.
On a standalone basis, Crompton Greaves recorded a profit of Rs 134.8 crore (Rs 1.34 billion) for the quarter ended September, a rise of 20 per cent over the corresponding period last year.
However, its consolidated profit stood at Rs 58.41 crore (Rs 584.1 million), indicating a loss in international operations.
The company's business is divided into three primary segments: The power business contributes the most (63 per cent) to revenue, followed by consumer products (20 per cent) and industrial systems (13 per cent).
Crompton Greaves earns 55-60 per cent of its revenue from its Indian parent, and the rest from foreign subsidiaries across Europe, the Americas and Indonesia.
In an interaction with analysts, the company said its foreign subsidiaries had reported 10 per cent growth in orders, while its India operations had seen orders plummet 37 per cent, due to weak inflows from the power systems business.
Tough Times
• The international business of Crompton and Greaves has been underperforming in recent times and has led to an overall decline in profit
• On a stand alone basis Crompton Greaves made a profit of Rs 134.8 crore (Rs 1.34 billion) in second quarter 2014 a rise of 20 per cent over same period last year
• The transformer factory in Canada contributes about three per cent of total sales but made a loss of $10 million in FY13