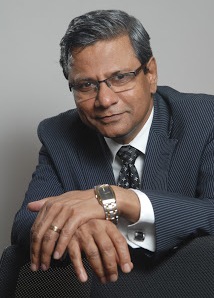 Business Journalist Tamal Bandyopadhyay's latest book Sahara: The Untold Story has created a huge flutter.

The book, by one of India's most respected business journalists, is based on meticulous research, and attempts to lift the veil off India's most secretive conglomerate, Sahara India Pariwar.

Naturally, it drew the group's ire, so much so that the latter moved the court against the book's publication and sought Rs 200 crore (Rs 20 billion) as damages from the author.

After months of legal wrangling, Sahara India reached an out-of-court settlement with Bandyopadhyay, enabling the book to come out at last.

On the eve of the book's launch, the journalist-turned author will appear on Rediff Chat for a live interaction on his keenly-awaited book, on Friday, June 6, at 3 pm IST.



Don't miss the chance to interact with him!

Deputy managing editor of Mint (India's second largest read business daily), Bandyopadhyay tasted critical acclaim with his first book published in November 2012, A Bank for the Buck, on HDFC Bank. At that book's launch, none other than P Chidambaram, finance minister then, had lauded Bandyopadhyay's journalistic skills and knowledge. Releasing the book, he said, "In a period of great financial illiteracy, it is refreshing to have a book written by somebody very literate about matters relating to finance." Former RBI Governor Dr Y V Reddy, who wrote the foreword, said, "Tamal has set a new trend in the dissemination of knowledge."
Naturally. For Bandyopadhyay has kept a close watch on the financial sector for over a decade and a half, and has had a ringside view of the enormous changes in Indian finance and banking. His weekly column in the Mint, 'Banker's Trust', is widely read for its deep insights into the world of finance as well as its unerring ability to anticipate major policy moves. Not for nothing is it said that when Bandyopadhyay writes, Mint Street sits up and takes notice.
Tamal Bandyopadhyay, only on Rediff Chat, on June 6 at 3 pm IST. Be there!
Image: Tamal Bandyopadhyay; Courtesy: jaicobooks.blogspot.in
Buy Sahara: The Untold Story by Tamal Bandyopadhyay from Rediff Shopping!