Chasing number two spot in the Indian passenger vehicle market, Tata Motors said it will speed up the time for introduction of new products, apart from reorienting its dealer network towards better customer experience.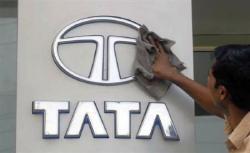 The company, which launched the new Vista D90 hatchback on priced at Rs 599,000 and Rs 683,000 (ex-showroom Delhi), also said its capex for the next fiscal will be around Rs 3,000 crore (Rs 30 billion).

"In the past, there has been a significant gap between the introductions of new products to the market. We have recognised that and we will bring that down drastically," Tata Motors president (Passenger Vehicles Business Unit) Ranjit Yadav told PTI.

He said the company's aim is to be number one in the long term and number two in the short to medium term, and added: "We believe that's an achievable target... We have a number of projects in the pipeline and we are giving emphasis on faster time-to-market for new products."

According the Society of Indian Automobiles (SIAM), Tata Motors was at the third position in the domestic passenger vehicles segment after Maruti Suzuki India (MSI) and Hyundai Motor India Ltd (HMIL) in April-December period this fiscal.

While the overall market stood at 19,59,444 units, the company's passenger vehicle sales were at 248,068
units. MSI occupied the top slot with 742,175 units followed by HMIL at 281,449 units. Mahindra & Mahindra was in fourth with 227,104 units during the period.
Yadav said Tata Motors has also been focusing on better customer experience and teams in both sales and after-sales have been put in practice in line with the new concept of "aligning with the market".
"As far as customer experience is concerned, there is a lot of headroom for improvement and we are working on it," he said.
On the capex for the fiscal 2013-14, a company spokesperson said Tata Motors usually spends around Rs 3,000 crore annually on different activities and it would be almost the same for the next financial year too.
When asked about the sales prospects, Yadav said: "The next couple of quarters look to be challenging for the overall industry. We are cautious but confident."
He also said the hike in diesel prices could have a dampening effect on the overall industry sales but "we will hold our share".
Commenting on the new VistaD90, he said the car has been developed around the evolving car customers, matching the product with their demanding needs and growing aspirations.
With sporty looks and powered by a 1.3 litre diesel engine, the Vista D90 will compete with the likes of MSI's Swift and HMIL's I20.