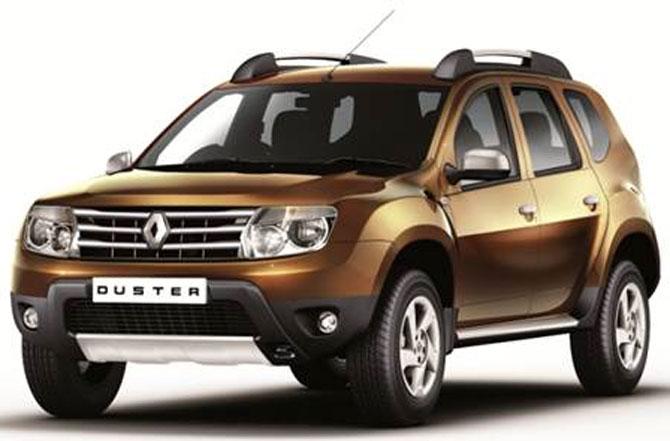 The SUV segment seems to have become the most popular segment out there. Everyone has an eye over this segment which contains some of the most stylish cars in the country.
Just about 2-3 years back, this segment was going through a bit of a dry spell but it was never meant to be down.
Now it has bounced back to its old glory and in an more aggressive form. This can be credited to the launch of some amazing new SUVs like the Renault Duster, Ford EcoSport and the Nissan Terrano which revived its lost pride.
Let us look into the top selling 5 SUVs available under Rs 10 lakh in the Indian market.

Ford EcoSport
It is one of Fords most beloved productions. When you think of compacy SUVs you think of EcoSport.
Interestingly, it is also the most awarded vehicle in India and recently crossed the 100,000 sales milestone.
Ford EcoSport is simply the best. It has a smart pricing, looks superb and is compact vehicle that also comes under 4-meter genre. These factors make it stand above all.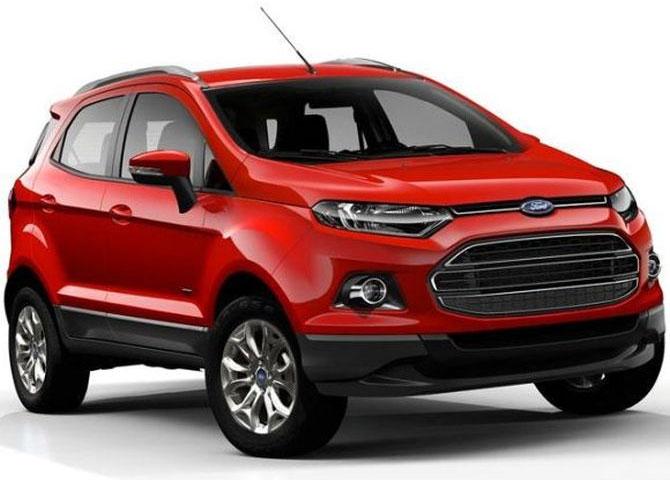 The price range of this car stretches from Rs 580,000 to Rs 930,000. It is available in 10 different variants out of which six are petrol and four are diesel.
The bonnets contain 2 petrol and 2 diesel engine options respectively. With a popularity that is ever increasing, you cannot go wrong with the EcoSport.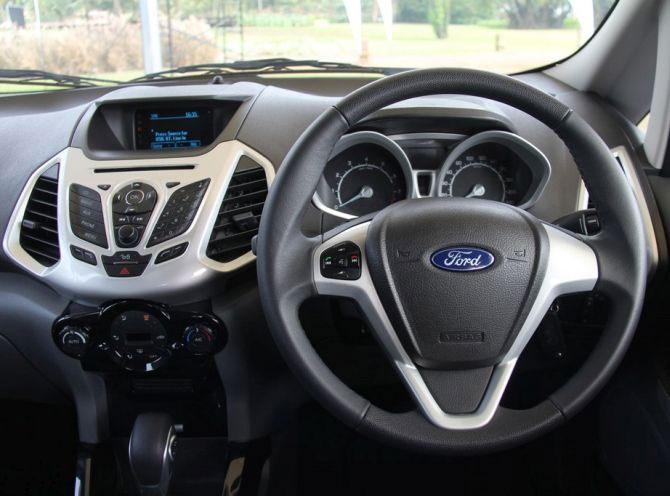 Ever since it was launched, it has been selling like hot cakes. Other features include excellent safety features, a sporty design, comfort and an impressive mileage of 23kmpl.
Renault Duster
This SUV will probably be noted down in the history books. It basically started an entire generation of low budget SUVs in India.
The automotive market in India is very thankful to this SUV which can be considered a pioneer of its generation.
Apart from the low budget, it is also known for its mileage and power. What more can a person need, I must ask.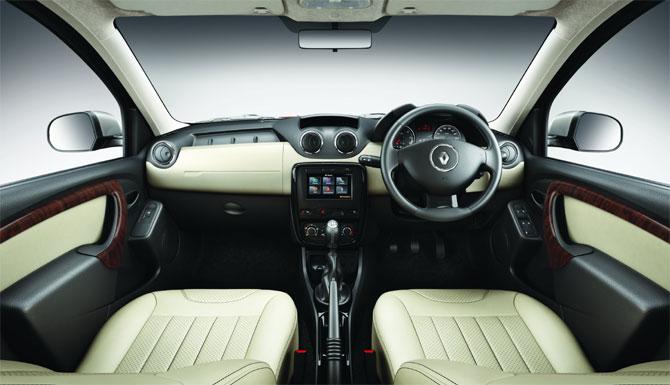 It may not have interiors like the other pricy big SUVs in the market but the power specs are worth noticeable.
Its diesel variant is powered by K9K motor which produces two power outputs; 83.8bhp and 108.5bhp, while the petrol one sports 4-cylinder in-line engine producing 102.6bhp. Its price ranges from Rs 799,000 to Rs 12.18 lakh with a long list of 9 variants.
The petrol variants offer a mileage of 19kmpl while the diesel variants returns impressive figures of 21kmpl mileage.
Mahindra Scorpio
This one name has been certainly heard by all the Indians. It is an enticing SUV with very strong power factors and a really high mileage.
When it come to the best SUVs in India, the Mahindra Scorpio certainly doesn't lag anywhere behind. This SUV is available in 16 different variants.
Out of them, 6 lower and mid end versions of the SUV are available under 10 lakh. Only available in the diesel variant, the Mahindra Scorpio contains a 2.2 L mHawk diesel engine which can deliver displacement up to 2179cc.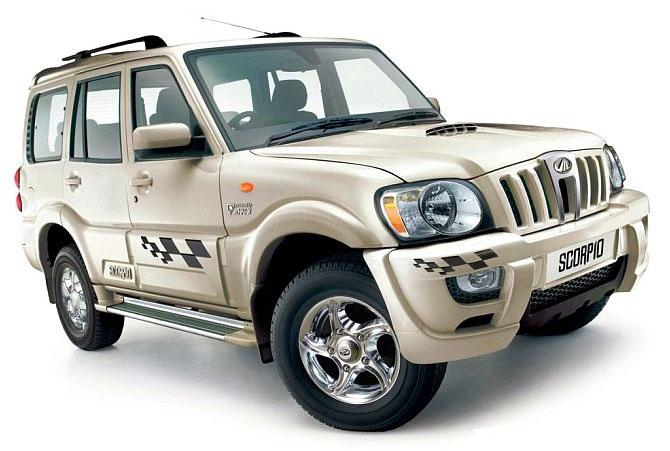 Even in higher speed the engine produces minimum vibrations. Mahindra Scorpio's 4 stroke turbo charger engine offers an impressive power of 120bhp at 4000rpm and 290Nm at 1800-2800rpm.
The interiors too are very beautiful and elegant. The spaciousness of the Mahindra Scorpio gives the customer a very luxurious feel.
Overall the SUV delivers a mileage of 10.5 kmpl in the city roads and 15.4 kmpl on the highways. This is due to the 5 Speed Manual Transmission Gearbox for three variant.
Mahindra Bolero
Yet another household name. It is still doing strong since its launch in the year 2000.
That certainly tells us about the amount of trust Indians have in it and its immaculate performance.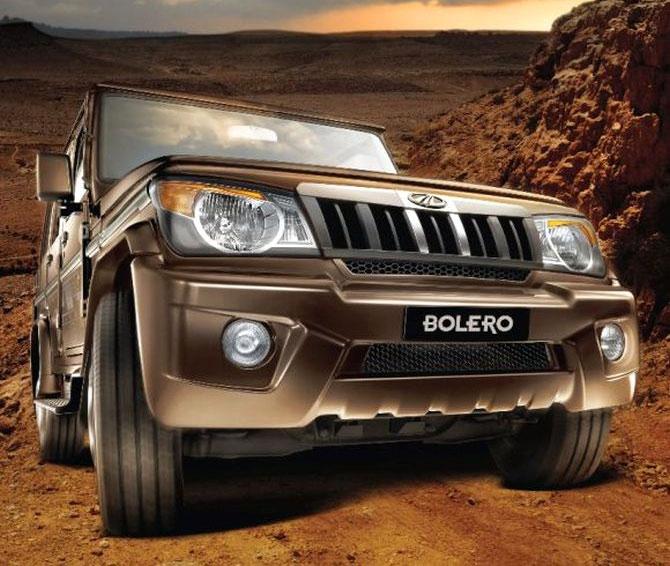 Around 6.5-lakh units of the Mahindra Bolero have been sold till date and that is beyond impressive.
This highly popular SUV is the only Indian SUV which has managed to sell over 100,000 units two years in a row.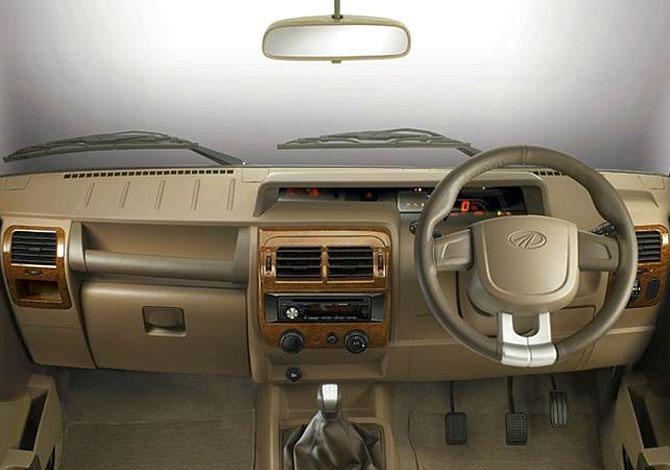 It is available in 3 variants which come with one engine option. Its 2.5-litre diesel engine churns up 63bhp and 19.8kgm of torque.
A five-speed manual gearbox channels the power to the wheels.
Tata Sumo Gold
The Tata Sumo is like an old but sturdy and dependable man with a pacemaker.
It is one of the most economical options that is available to the customers.
It contains a relatively modern common-rail 3.0-litre diesel motor that definitely meets BSIV emissions norms.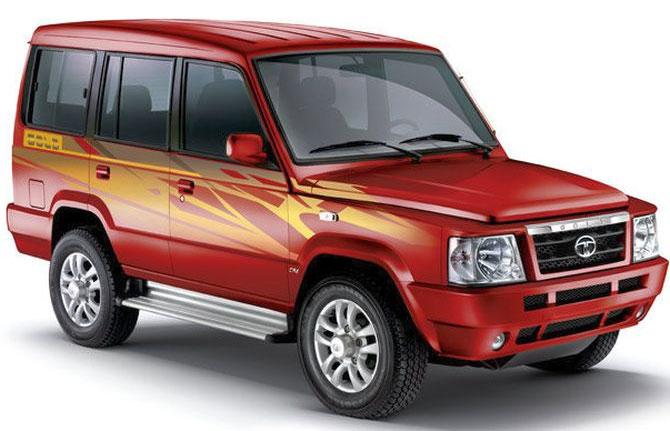 If you have a large family and cost is your main issue, then the Sumo is the SUV to go for.
It is available at a very affordable price of Rs 686,000 (ex-showroom, Delhi) and very few SUV can actually offer that.
Mahindra Bolero being its biggest competitors, the Sumo with its good enough engine, spaciousness and the smooth ride that it offers, definitely manages to get a place in the top five SUVs.
Powered by


CarDekho.com offers the best platform in India to research cars online. Make better car buying decisions using features like car research, reviews, car comparisons, discounts, on-road prices etc. on CarDekho.com.