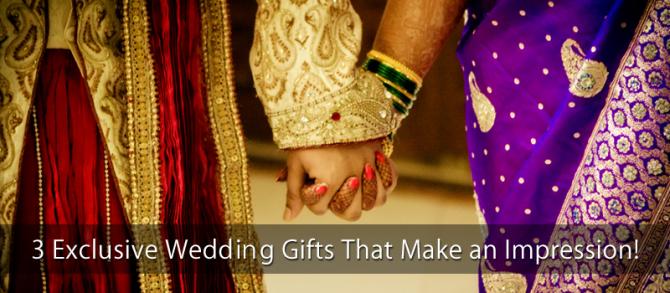 The 'official' wedding season is here with your best friend's special day looming around. So are you jittery about what to buy for the soon to be married couple? Fret not, because we have just the right gifts that will make a wow-worthy impression on your mate and his beloved!
The idea is to buy something memorable and yet fit for practical use. It should serve as a token of affection and a symbol of good wishes for their new beginning.
So get shopping, as we've already done the hard work for you and present the top-notch choices based on different kinds of wedding gift ideas for couples!
Mr. and Mrs. Culinary Experts!
Give the bride and groom a helping hand by stocking their kitchen with the utilities. Scoring high on the practical appeal is a set of Induction Cookware that can be a great gift for the couple moving to a new house!
They can easily indulge in a romantic dinner cooking session with an amazing set of 5 hard coated cookware items by Milton Nova that includes Kadahi, Tarka Pan, Fry Pan, Sauce Pan and Dosa Tawa! In fact, you can cook-serve-boil-freeze and store in the same cookware! This set can be your safest bet as a wedding gift!
Have a look…Milton Nova Induction Cookware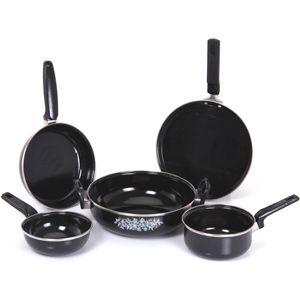 Mr. and Mrs. Stylish
As the couple officially begins their time together, a classic watch can be a representation of your love to let them know that the time they spend together is priceless. Make your pick from the amazing Bandhan Collection by Titan that exhibits a stunning assortment of a tasteful watch set for the couple.
As Bandhan epitomizes the undying bond of eternal love shared by the doting twosome, there can be no better way to express your best wishes for their new journey. This exquisitely crafted combination of two alluring analog watches is sure to compliment them perfectly.
The two-tone set comes with smart rectangular dials in white silver and stainless steel straps that are apt to go with any attire. In fact, these timepieces demonstrate the perfect amalgamation of old world charm and modern appeal that lend a sophisticated look to the wearer.
Check out… Titan Bandhan Collection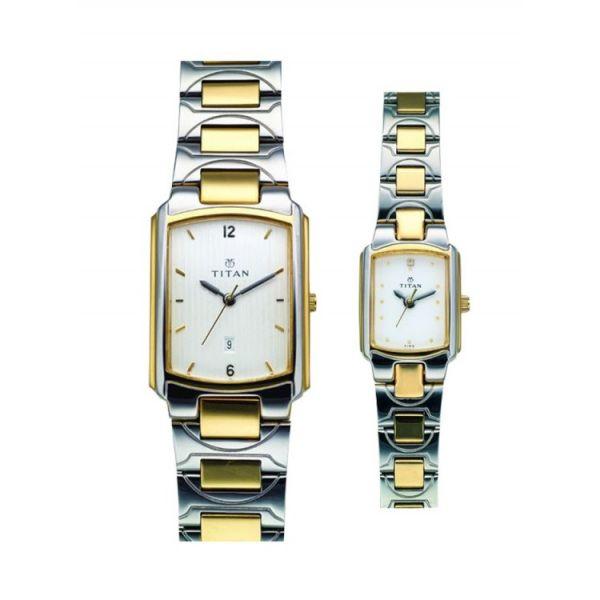 Mr. and Mrs. Romantic
Why not gift something that can help the couple capture their favorite moments and exhibit it in a chic manner?
Digital photo-frames are an ideal choice for the oh-so-romantic duo who like to flaunt their love and keep the memories alive. Seekers can always opt for the incredible digital photo frame from Philips that serves as the perfect wedding gift.
It ranks high on quality and has some amazing features such as Image Pro for sharp skin tones, Radiant Color to add an enchanting new glow to the pictures and auto on/off display for pre-set times for power saving!
Find Out More: Philips Spf1237 Digital Photoframe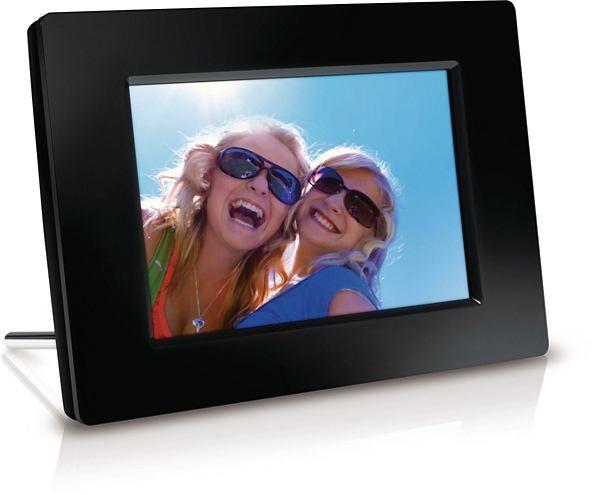 So Quickly make your pick and click away to glory!