Coronavirus has brought the world of sports to a complete standstill forcing fans to make do without their regular dose of sporting events, be it football, tennis or cricket.
The 21-day lockdown across India has also prevented fans from going outside themselves and indulging in sports.
Desperate times call for innovative solutions.
While some fans are busy catching up on movies or reading, some have resorted to playing board games like chess, ludo. A few have taken to playing cricket indoors.
We asked readers on how they are filling the void created by the lack of sport on the telly and below are some of their innovative ideas:
Reader Rupesh has sent us this interesting picture. He is making sure his son keeps up with cricket even during this lock-down at home.
'In this lock-down, keeping my son hooked up on cricket with old trick of sock and tennis ball ..:),' says Rupesh.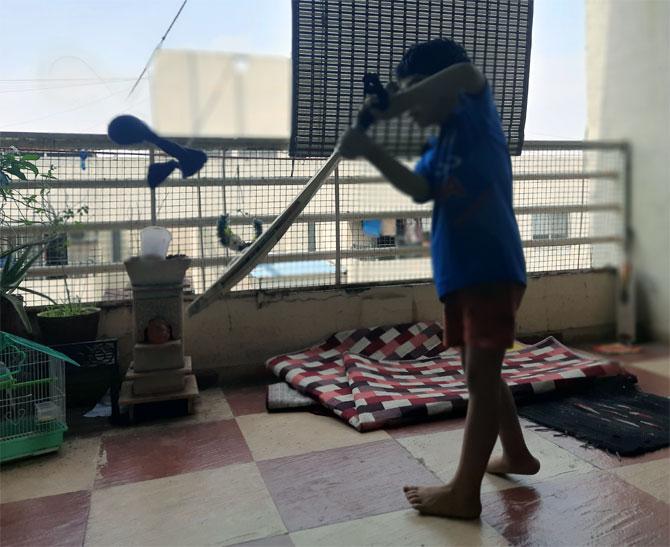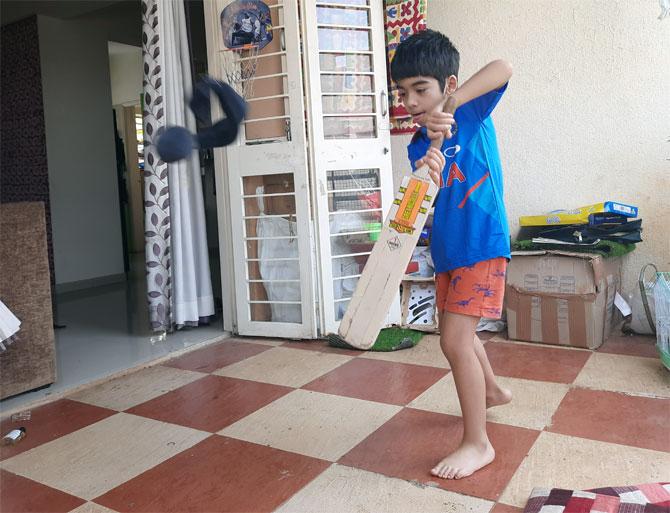 Meanwhile, Harshita Shah from Mumbai has come up with innovative games to keep her family entertained. Check out the video below.
Arpan Saxena from Kanpur Nagar, Uttar Pradesh, is making most of the lock-down with daughters Riddhima and Anubha.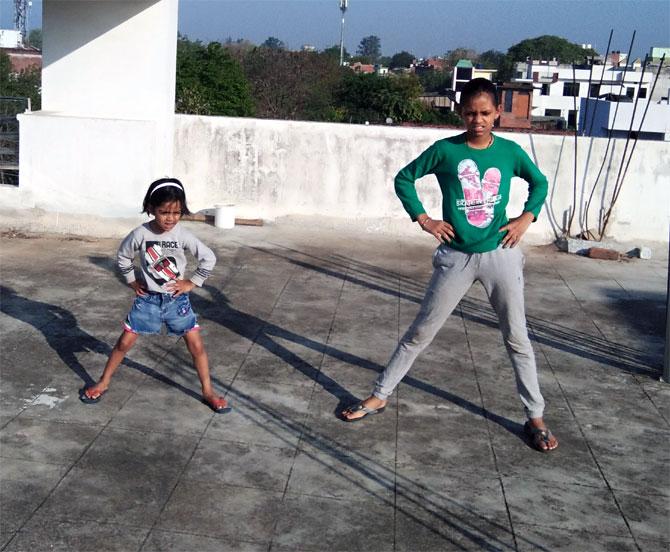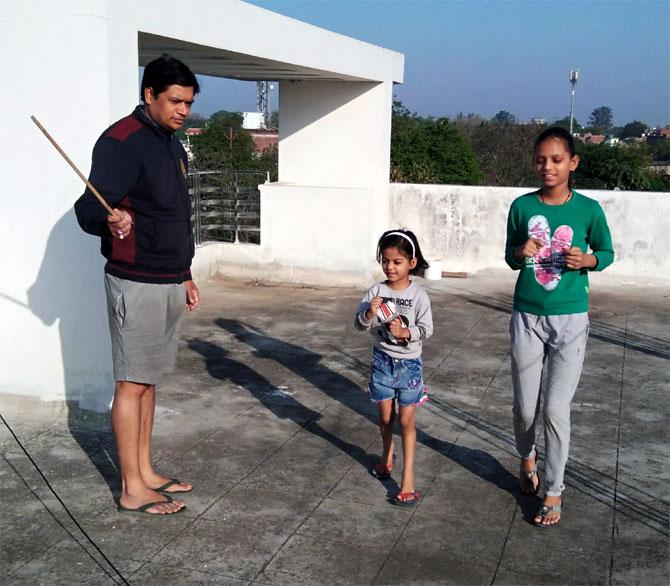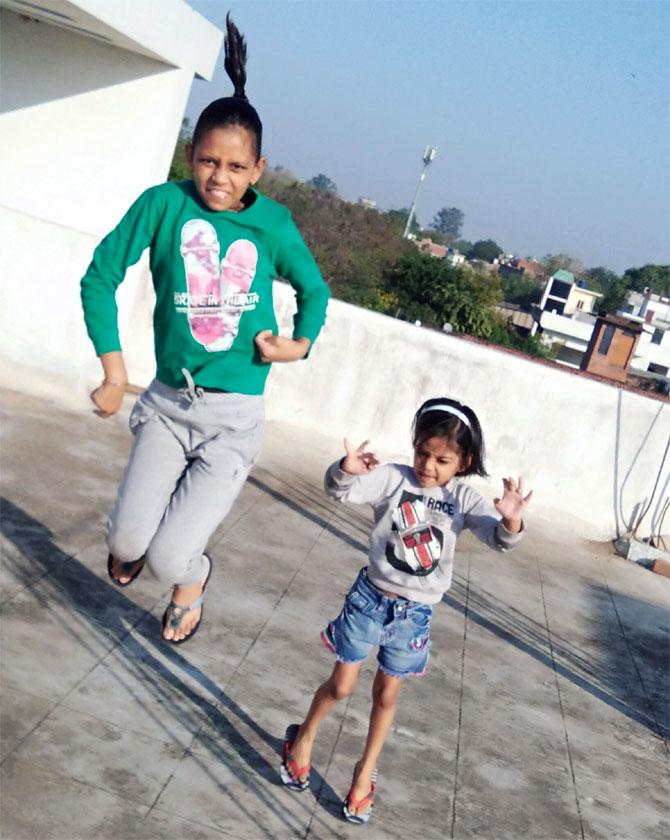 Thank you Rupesh, Harshita and Arpan for sharing your pictures and videos.
---
You can also share your stories with us, along with your photos and videos and we will put up the best ones right here on Rediff.com.
And until we win this battle against the coronavirus, stay safe.