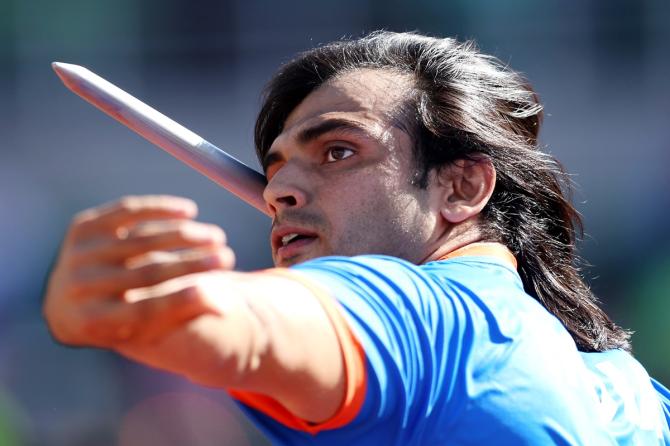 Olympic champion javelin thrower Neeraj Chopra expectedly qualified for the final at the World Athletics Championships, in Eugene, Oregon, on Thursday.
Competing first in a 12-man field in Group A, he cleared 88.39 metres on his first attempt to earn automatic qualification.
The Indian star exceeded the 87.58 metres he produced at the Tokyo Games, where he became the first Indian to win an individual gold in athletics.
Tokyo Olympics silver medallist Jakub Vadlejch of Czech Republic, who was up next, also qualified following an effort of 85.23 metres in his first attempt.
Germany's Julian Webber also earned automatic qualification from Group A with an effort of 87.28 metres.
The qualification mark was 83.50 metres, or the 12 best performers from the two qualification round groups.
The medal round is on Sunday (7:05 IST).
Rohit Yadav, India's other participant in the javelin throw, competing in Group B also qualified, finishing sixth in his group and 11th among the 12 best performers with an effort of 80.42 metres in his first throw.
His second throw was a foul before a modest 77.32m in his last attempt.
The 21-year-old Indian had recorded a season's and personal best of 82.54m while winning a silver at the National Inter-State Championships last month.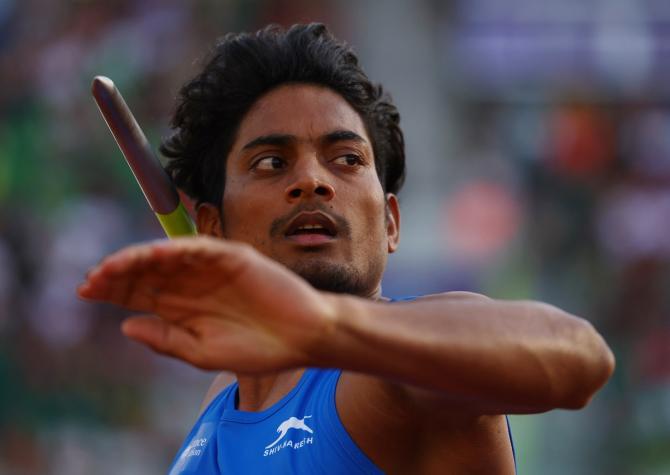 Defending champion Anderson Peters of Grenada, competing in Group B, topped the qualifying round with the best throw of 89.91 metres.
Pakistan's Arshad Nadeem also made it to the finals after finishing fourth in Group B and ninth overall with a best throw of 81.71m.
Chopra, who missed the 2019 World Championships in Doha as he was recovering from elbow surgery, went into the World Championships high on confidence having set a new National record of 89.94 metres, just 6 cms shy of the 90m mark, the gold standard in the world of javelin throw, at the prestigious Diamond League in Stockholm in June en route a silver medal.
He finished second behind Peters, who recorded a best throw of 90.31m.
At the Tokyo Olympics, having fuelled high expectations after topping the qualification round with a stunning first round throw of 86.59 metres, Chopra delivered with a distance of 87.58 metres in his second attempt which was enough to emerge triumphant.
Vadlejch won silver with a best attempt of 86.67 metres and Vitezslav Vesely claimed the bronze with 85.44m.
If Chopra win the event he will become the first men's javelin thrower to follow Olympic success with a World Championships crown since Norway's Andreas Thorkildsen in 2008-09.