Clashes broke out on Thursday between student protesters and security forces in Anantnag, Baramulla, Sopore and Srinagar districts of Kashmir, police said.
The students were protesting against the alleged highhandedness of security forces against students of Degree College Pulwama on April 15 and the subsequent protests thereafter across Kashmir.
They also demanded the release of the students arrested by the police during these protests over the past one month.
Rediff.com's Umar Ganie spoke to some of the protesting students in Srinagar.
All Photographs: Umar Ganie/Rediff.com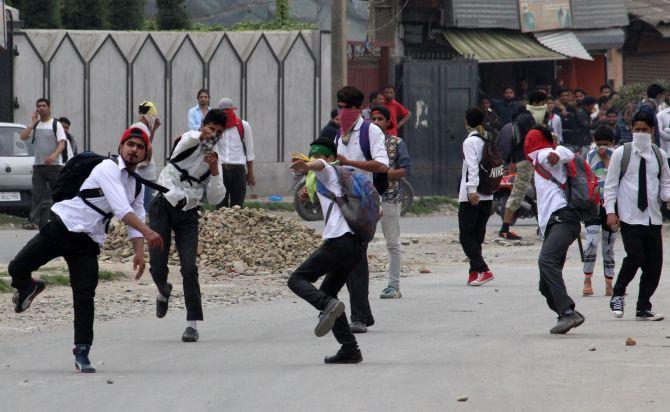 Sadiya Bashir, a student of second year in Women's College M A Road told during a protest in Srinagar, "There is anger in the student community after the forces thrashed the students of Pulwama Degree College. Students' protests are a reaction. How can we study when our brothers are being killed, beaten up?
"The students are protesting on their own. I was told by my parents not to participate in protest but how can I sit in my classroom when my brothers and sisters are protesting?"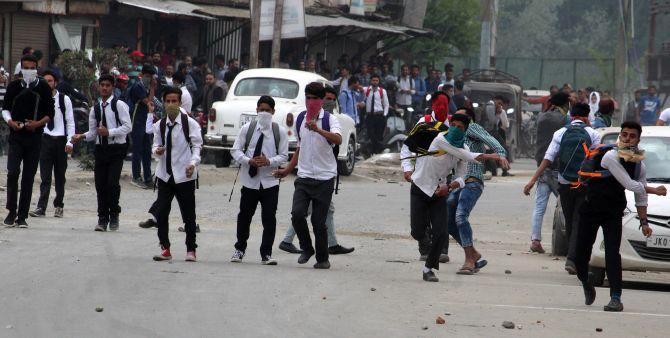 Azra Shafi Wani, student of Class 11 in Kothi Bagh Higher Secondary School, said, "We are fighting for the right to self-determination. The government is muzzling the voices of people. We feel street protests are the only choice to raise our voices against the human rights violations in Kashmir.
"The claim that students are being paid or incited is far from reality. The excessive force used on civilians forced me to protest for which no one is paying a single penny to students."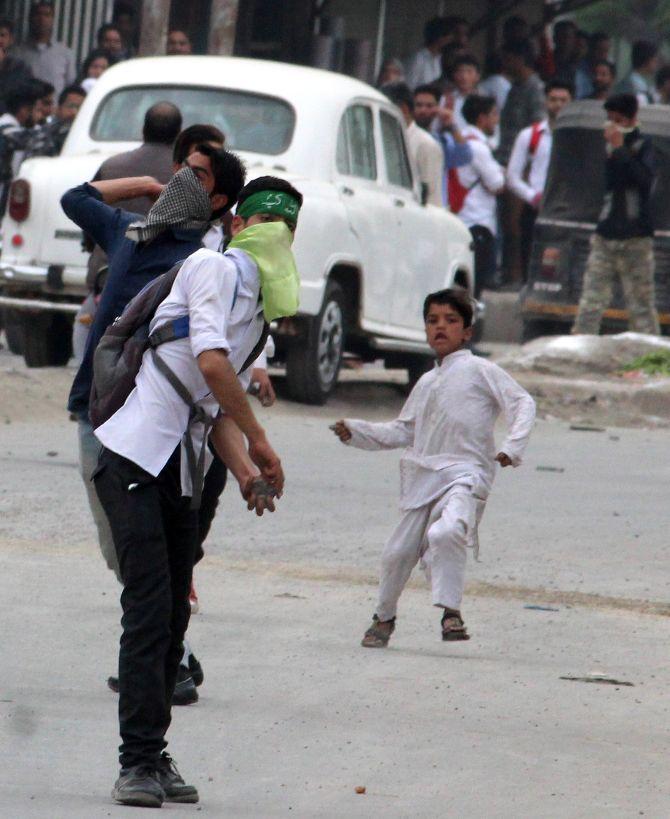 Bilal Nabi, who studies in Class 12 at Sri Pratap Higher Secondary School, said, "I have been participating in street protests for the last many years. I got injured twice by the teargas shells. My parents tried to stop me several times.
"The protests are turning violent only after we are not allowed to protest peacefully. We want to stop the bloodshed. Had the government of India resolved the Kashmir issue, Lieutenant Ummer Fayaz would not have been killed."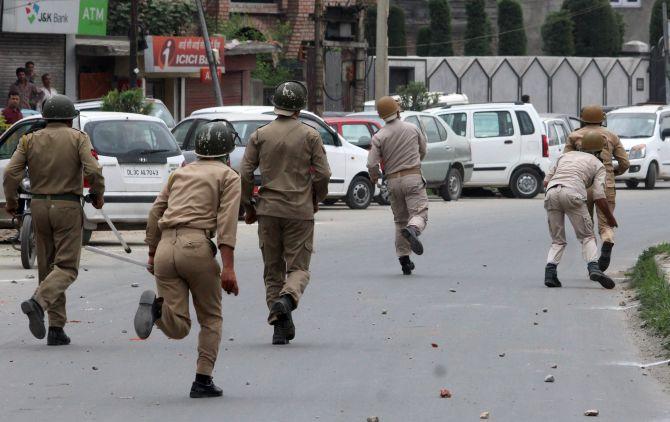 Ashik Ahmad, a student of MP Higher Secondary School, said, "Security forces entered our colleges for the first time. We are not carrying any weapons and we are unarmed still we are being beaten up. The forces don't even spare the children."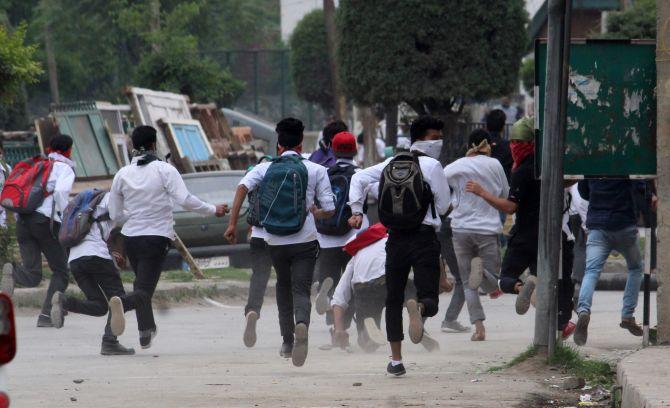 Omar Amin of Sri Pratap College Srinagar said, "Every community is suffering. No one is safe here. The student unrest began when the army marched into Pulwama Degree College. No student activities are being allowed in Kashmir. The present students protest is spontaneous. No one is paying us money. The government says stone-pelters are being paid but who will be ready to die for the money."
"Lt Ummer Fayaz joined the army by his own wish and no one is stopping anyone whether somebody wants to become a militant or joint the army or the police. At the end (whether a policeman, an army officer or a militant) it's a Kashmiri only who gets killed in this conflict," Amin said.
With inputs from PTI.