Once again, politicians are trying to shed responsibility and providing bizarre reasons as to why women out to celebrate the New Year were molested by large groups of men in the country's IT capital.
ALSO READ: The bizarre reasons why men rape in India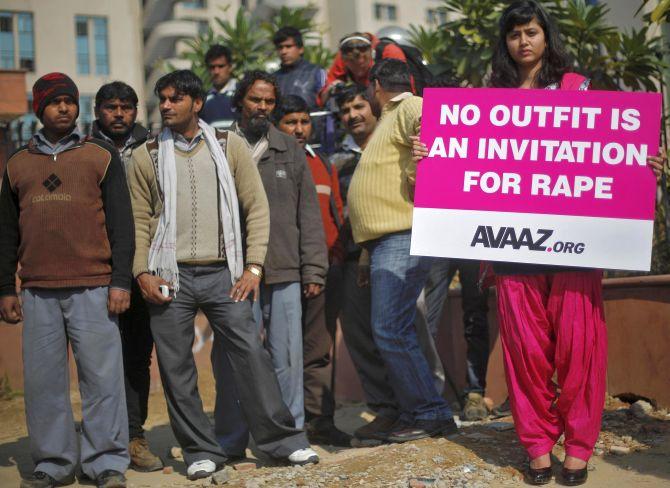 Reacting to the incidents in Bengaluru, Karnataka Home Minister G Parameshwara said that such incidents 'do happen on New Year's Eve and Christmas' and blamed 'western ways' of dressing and lifestyle.
However, Parameshwara also asserted that Bengaluru is 'safe' and efforts are on to see that such incidents do not take place again.
"It's unfortunate, things like this has happened earlier also. We had installed more than 25 CCTVs, will examine. Bengaluru is safe, just an incident like this does not mean it is not safe. All our officers are working to nab the culprit. Efforts are on to see that such incidents are not repeated again. Such incidents do happen on New Year day and on Christmas. We take a lot of precautions," he added.
He was also quoted as saying by Bangalore Mirror, 'Youngsters were almost like westerners. They tried to copy the westerners, not only in their mindset but even in their dressing.'
Samajwadi Party leader Abu Azmi, known for his controversial stand on women's issues, once again called short skirts the villain.
"It was bound to happen. Women call nudity fashion. They were wearing short dresses," Azmi was quoted as saying by news agencies. Asking women to 'follow Indian culture', Azmi said, "Women must step out with family."
Karnataka Deputy General of Police Om Prakash also said that such things 'have been going on for many years'. "For the first time this has been specifically pointed out. These types of things have been going on for many years. Lots of police is there during New Years Eve. We will try to identify the culprits. This kind of undisciplined behaviour on the part of people is not desirable," he said, adding, "Since such reports have come, we will identify the culprits and take all necessary action."
Amid all this, a few sane comments came from New Delhi.
Minister of State for Home Affairs Kiren Rijiju said, "Unfortunate. How can such incidents happen? Strict action must be taken."
Union Home Minister Rajnath Singh asked the state government to take the issue seriously, "Protecting the modesty of women is an important issue and any state government must take it seriously," he said.
With inputs from ANI.
Image for representation only.