The opposition Bharatiya Janata Party on Friday created a ruckus in the Bihar assembly before staging a walkout, demanding that a team of members of the House be sent to Tamil Nadu to verify reports of attacks on Bihari migrants workers in Tamil Nadu.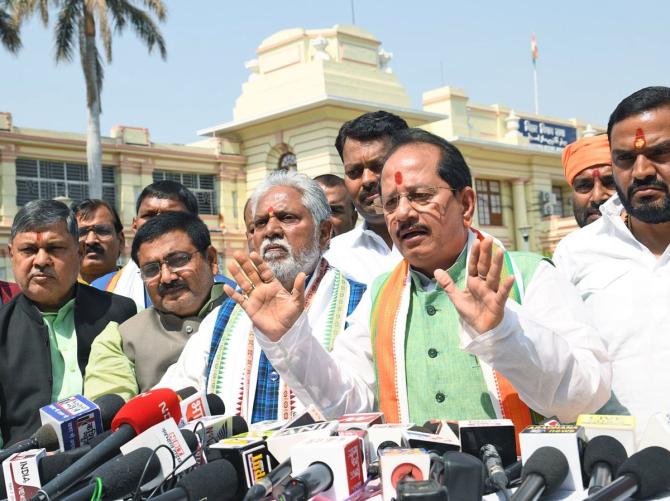 Speaker Awadh Bihari Chaudhary took a grim note of the unruly behaviour of some of the BJP MLAs who had entered the well and placed chairs on the table of the reporting staff.
He asked Parliamentary Affairs Minister Vijay Kumar Chaudhary to advise the Chair on suitable action against the errant members to which the latter assented while lambasting the BJP for trying to derive political mileage.
"They have an issue with our Deputy Chief Minister Tejashwi Yadav having visited Tamil Nadu on a personal invitation from the chief minister of that state.
"Even if reports of violence against migrants were true, would it have entailed officials and dignitaries from both states snapping all ties," the minister said.
Earlier, Yadav, who was present in the House, pointed out that the Tamil Nadu DGP had denied the reports of violence, and slammed the BJP for raising a stink over unverified claims.
© Copyright 2023 PTI. All rights reserved. Republication or redistribution of PTI content, including by framing or similar means, is expressly prohibited without the prior written consent.