From the dust and dirt of a warzone to the gleaming uniforms of an army parade -- these are the images that show the reality of life for British servicemen and women.
The revealing series of photographs are some of the winning entries in this year's Army Photographic Competition.
Sgt Rupert Frere, of the Royal Logistic Corps, won photographer of the year. His images of three tours of duty in Afghanistan also saw him pick up various other prizes.
>> In the line of fire: 10 shots by British army's best lensmen
Blowing her own trumpet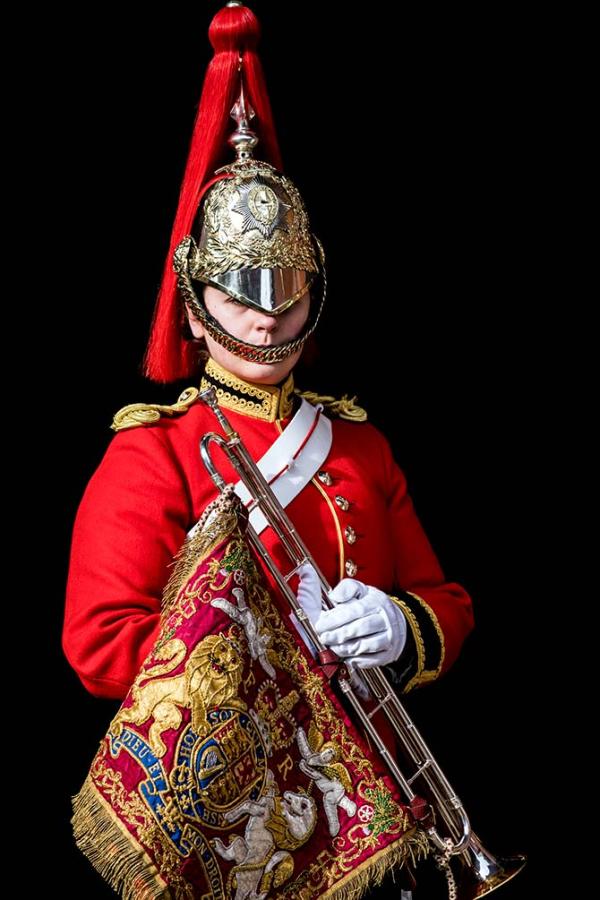 On International Women's Day, Army Musician Kendall Lewis, 23, from Redditch in the West Midlands, is very proud to highlight how well women are integrated into the British Army, working alongside and in all but frontline combat roles, doing exactly the same job as men.
"It is an amazing experience being a Trumpeter on the Queen's Life Guard; very special and a great privilege." said Musician Kendall Lewis. When Her Majesty The Queen is in residence at Buckingham Palace a Trumpeter riding a white charger announces the arrival of the Queen's Life Guard (which is currently all male) and leads them to their duties at Horse Guards.
Photograph: Sgt Rupert Frere RLC/MoD Crown
18,000 ft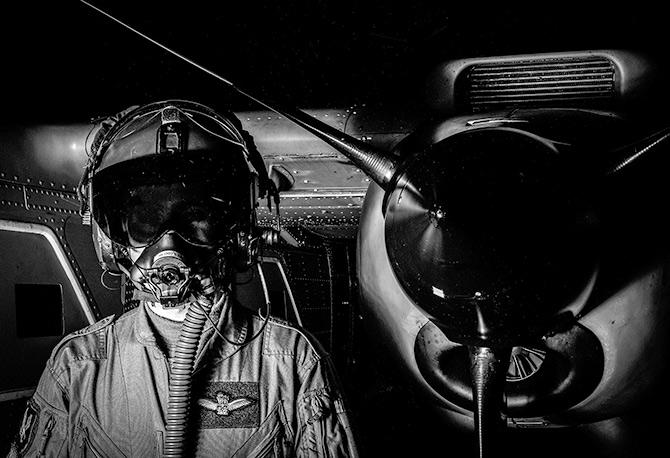 A masked soldier standing next to a propeller in a collection submitted to the annual competition.
Photograph: Ben Houston/MoD Crown
Less Emissions
A ground-level perspective of a parachute drop. This photo won the in the Amateur Sport/Adventure Training category.
Photograph: Richie Willis/MoD Crown
Waiting for the off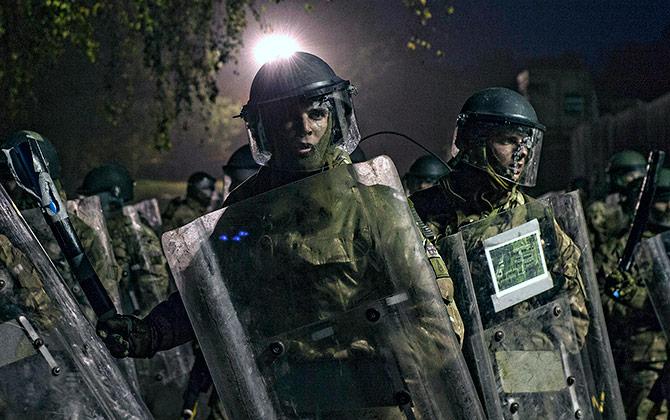 Officer Cadets from Royal Military Academy Sandhurst (RMAS) waiting to charge mock protesters on Public Order training as part of Exercise Templer's Triumph on Longmoor Training Area.
Photograph: Cpl Mark Larner RY/MoD Crown
Cry Havoc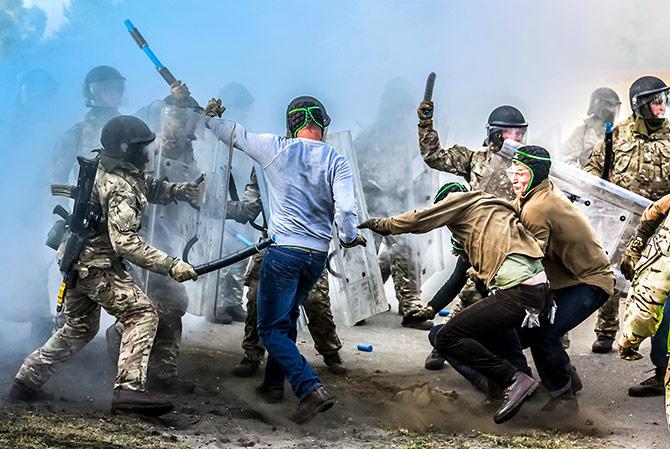 Cadets battle with batons and shields from the exercise Templers Triumph, RMA Sandhurst.
Photograph: Bombardier Murray Kerr RA/MoD Crown
War minus the shooting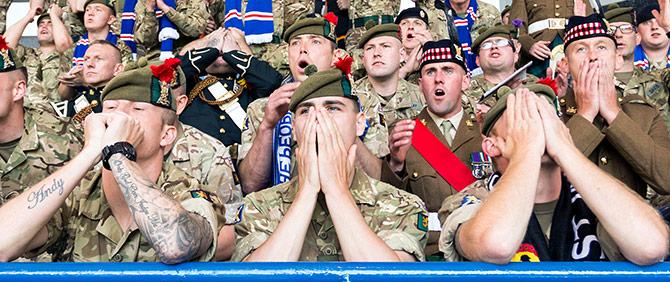 One hundred and fifty members of the Royal Navy, the Army and the Royal Air Force were guests of Rangers Football Club at Ibrox stadium in Glasgow today, for the Rangers Charity Foundation Armed Forces Day Match, between Rangers and Dundee.
Photograph: Bombardier Murray Kerr RA/MoD Crown
Fist Bump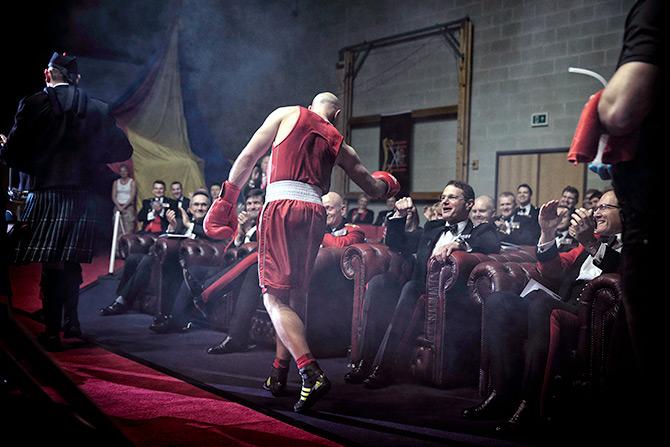 The winner in the Professional Sport/Adventure Training category.
Photograph: Guy Butler/MoD Crown
Advance to Contact
Soldiers from 1st Battalion the Irish Guards conduct a live firing exercise deep in the Belize Jungle.
Foot guards from 1st Battalion the Irish Guards have swapped their pristine celebrity ceremonial world of bearskins and red tunics for anonymous camouflage, leeches and mosquito nets as they test their operational skills on a rigorous jungle warfare exercise in Belize - Exercise Mayan Storm.
Photograph: Sergeant Rupert Frere RLC/MoD Crown
Surround the enemy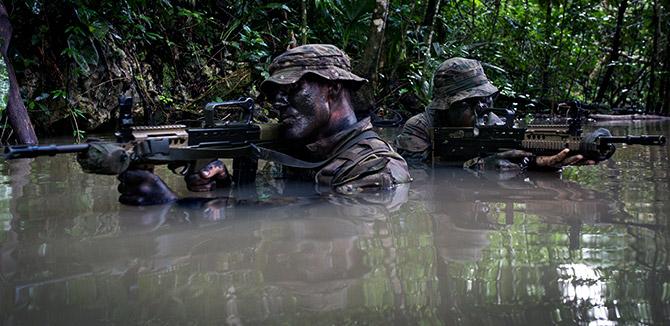 Soldiers from 1st Battalion the Irish Guards conduct a live firing exercise deep in the Belize Jungle. The Guards have been deployed deep in the heart of Belize's rainforest, learning how to live and fight using the jungle itself as a powerful weapon and defence.
Photograph: Sergeant Rupert Frere RLC/MoD Crown
All the Queen's Horses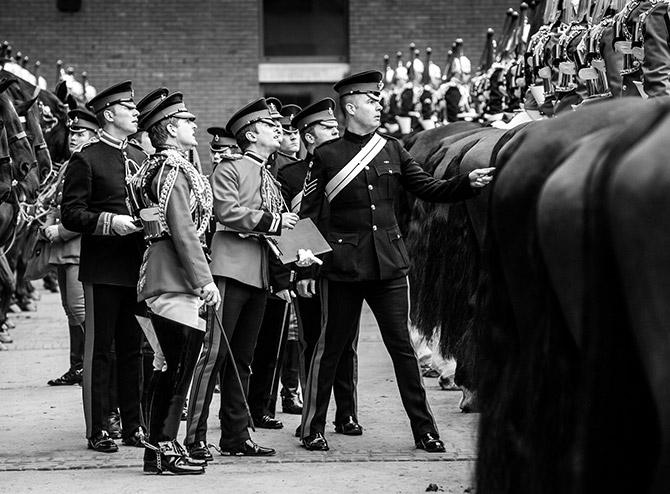 Members of the HCMR HQ staff inspect the horses.
The Household Cavalry Mounted Regiment will be put through their paces during their annual inspection by Major General Ben Bathurst the General Officer Commanding the Army in London and the QueenÕs Household Troops.
Photograph: Sgt Rupert Frere RLC/MoD Crown
Get your Head down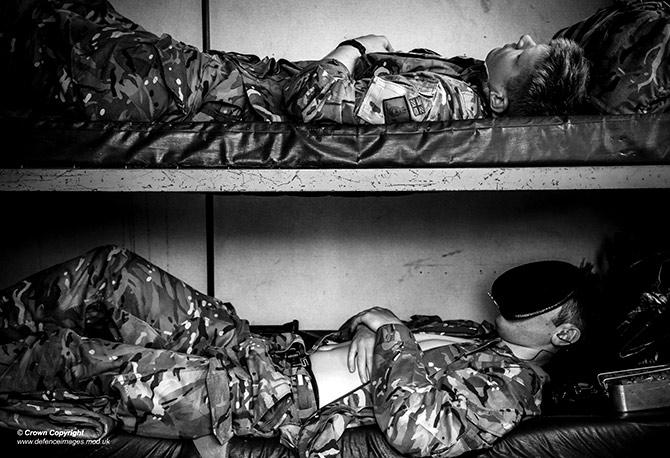 Soldiers sleeping after a training exercise at Longmoor Training Area in Hampshire.
Photograph: Bombardier Murray Kerr RA/MoD Crown
1000 miles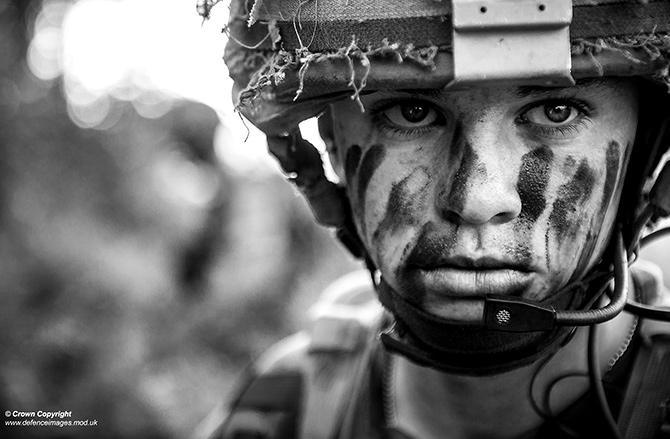 A young soldier from the 3rd Battalion The Princess of Wales's Royal Regiment sets his sights on the enemy and remains focussed and determined.
The photo won best overall image was taken by South African-born Sergeant Jonathan van Zyl. He said: "It's absolutely great news. I really didn't expect to win. I've seen some of the other entries and I didn't think I stood even half a chance."
He explains how the winning portrait came about during Exercise Northern Strike in America with 3PWRR. "It was one of those moments; you just saw it and you took it. It wasn't planned or anything, but it works," he said. "I think it's the soldier's eyes, looking into his eyes, it draws you into it." Jonathan's photograph also won the Professional Portrait category.
Photograph: Corporal Jonathan Lee van Zyl/MoD Crown
Satisfied Soldiers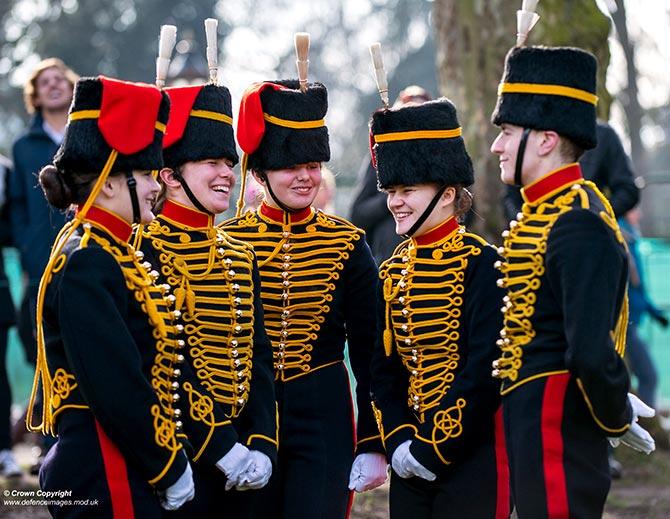 Members of Kings Troop Royal Horse Artillery take a break during a gun salute in Green Park London.
Photograph: Sgt Rupert Frere RLC/MoD Crown
Boom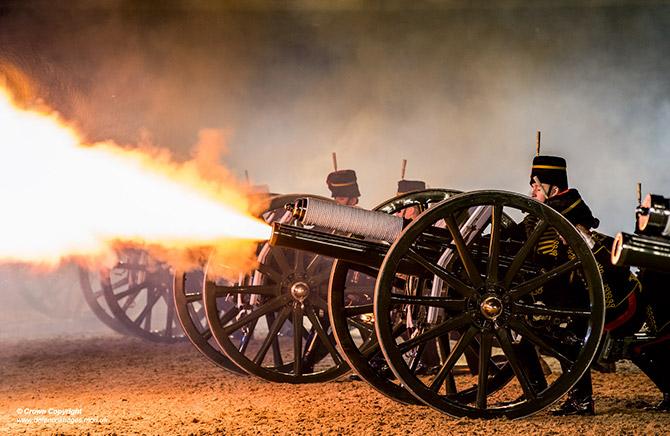 The King's Troop Royal Horse Artillery performing in the Castle Arena, Windsor. Soldiers from the Household Cavalry Mounted Regiment and The King's Troop Royal Horse Artillery are thrilling audiences at the Royal Windsor Horse Show. The ceremonial mounted units are performing their showpiece events, the Cavalry's Musical Ride, and the RHA's heart stopping Musical Drive, in the show's Castle Arena.
Photograph: Sgt Rupert Frere RLC/MoD Crown
Into the storm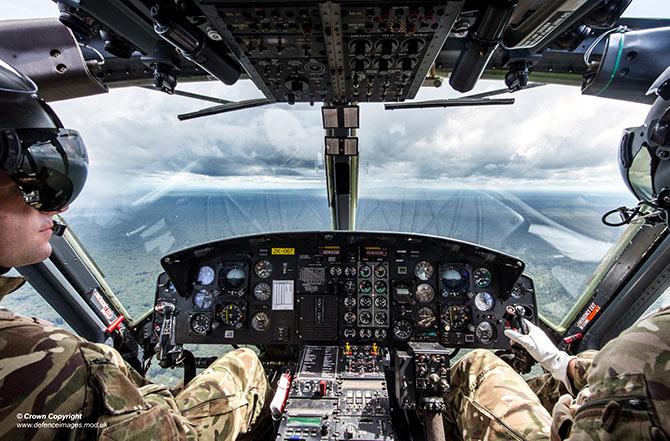 7 Flight Army Air Corps is an independent flight of the British Army's Army Air Corps, based at the British garrison in Seria, Brunei. It replaced C Flight, 660 Squadron AAC, following the handover of Hong Kong in 1997. From 1970 until 1994, the unit was based in Berlin at RAF Gatow as part of the Berlin Infantry Brigade where it operated Sioux AH1 and latterly AŽrospatiale Gazelle helicopters.
Photograph: Sgt Rupert Frere RLC/MoD Crown
Fan Dance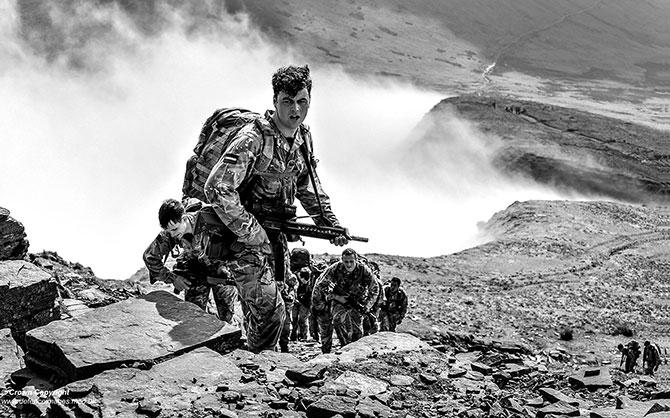 The Infantry Battle School, Brecon, Wales on Fan Dance, a section level competition over 18 km in the Brecon Beacons.
Photograph: Ian Griffiths/MoD Crown