Rajya Sabha MP Kapil Sibal on Saturday took a swipe at two Bharatiya Janata Party ministers for accusing Congress leader Rahul Gandhi of insulting OBCs with his "Modi surname" remark in 2019, saying they were "insulting" people's intelligence by making such an "absurd allegation".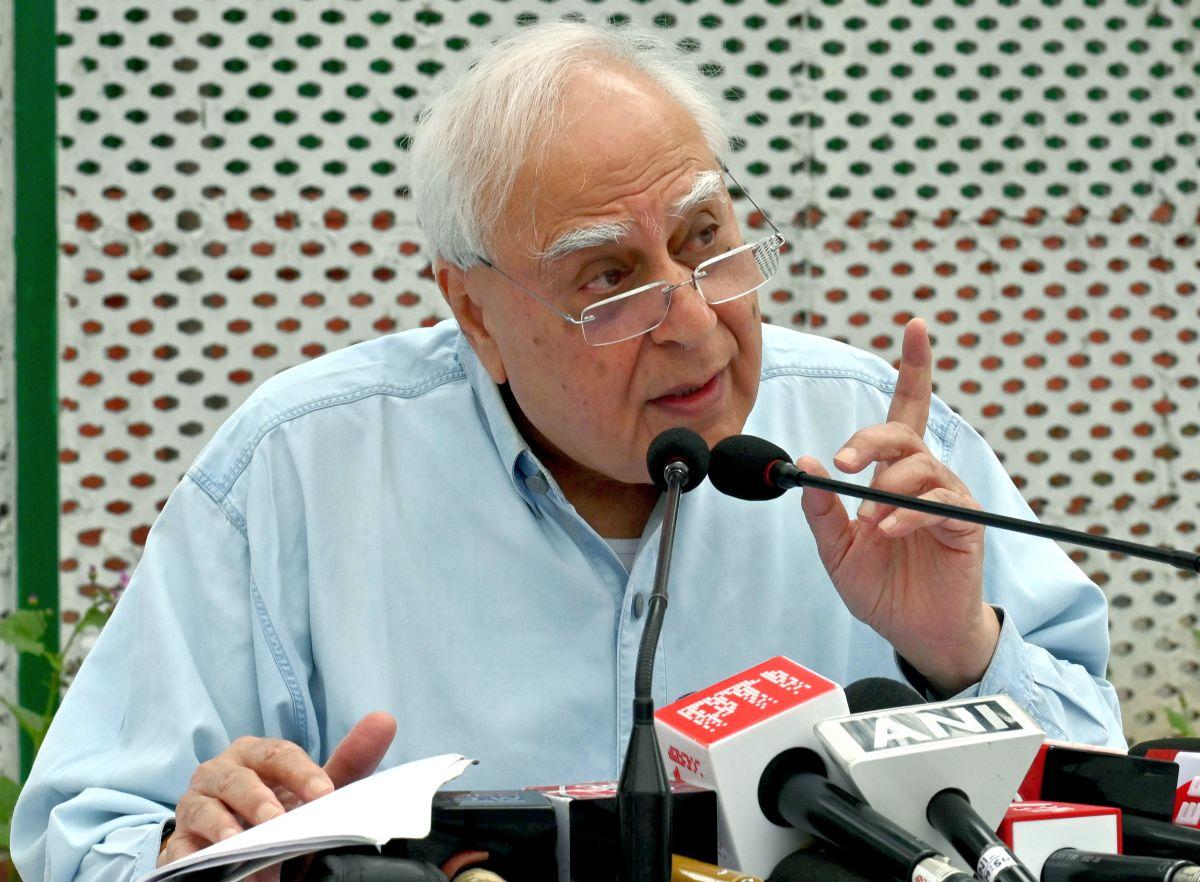 Gandhi was on Friday disqualified from the Lok Sabha, nearly 24 hours after a Surat court convicted him in a defamation case.
The court in Gujarat's Surat sentenced Gandhi to two years in jail in a defamation case filed on a complaint by BJP MLA Purnesh Modi for his remark -- "How come all thieves have Modi as the common surname?"
Addressing a press conference on Friday, BJP leaders and Union ministers Dharmendra Pradhan and Anurag Thakur had accused Gandhi of insulting OBCs.
Reacting to their remarks, former law minister Sibal said on Twitter, "Dharmendra Pradhan, Anurag Thakur: 'Rahul insulted OBCs'. By making such an absurd allegation you are 'insulting' our intelligence."
Sibal, who was a Union minister during the UPA 1 and 2 regimes, quit the Congress in May last year and was elected to the Rajya Sabha as an independent member with the Samajwadi Party's support.
Several Opposition leaders have rallied behind Gandhi after his disqualification and hit out at the government, accusing it of targeting political opponents.
© Copyright 2023 PTI. All rights reserved. Republication or redistribution of PTI content, including by framing or similar means, is expressly prohibited without the prior written consent.