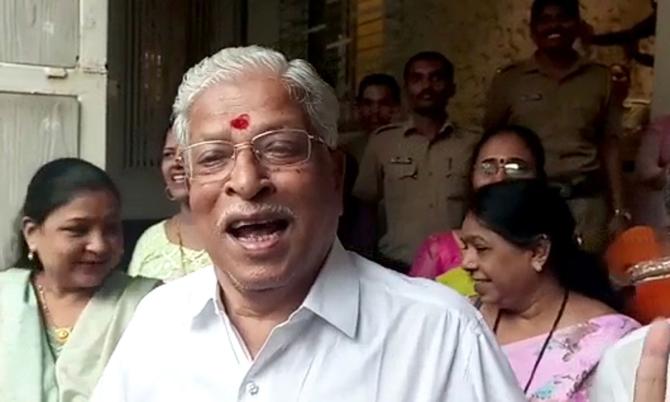 Eknath Shinde had a rough start to his life. His father was a factory worker; his wife did odd jobs to keep the family going. When he became an adult, Shinde did sundry jobs so that his family could just survive.
After he entered politics in the 1990s, Shinde confronted unspeakable tragedy when his younger son and daughter drowned in a tragic accident on June 2, 2000. He reportedly went into understandable depression and it was only after his political mentor Anand Dighe took him in hand and assigned Shinde many responsibilities that he slowly returned to his old self -- or a semblance of it.
Can the terrible grief of losing one's children ever go away, even with the passage of time? Which is probably why Eknath Shinde rarely smiles -- and even when he does, the smile we think never reaches his eyes.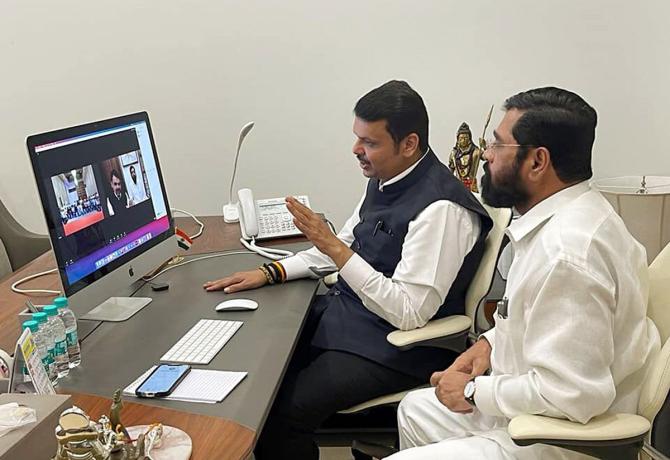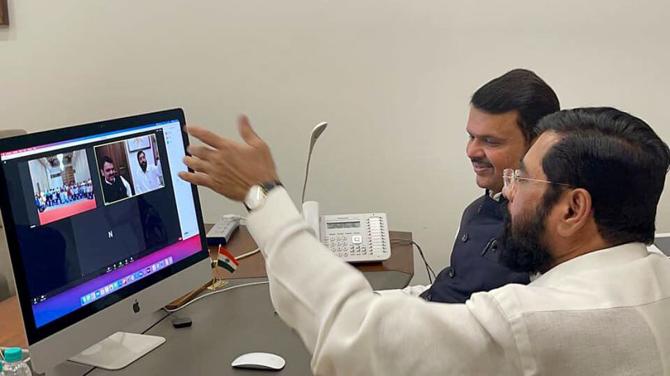 Photographs curated by Anant Salvi/ Rediff.com
Feature Presentation: Ashish Narsale/Rediff.com