Please click on the images for glimpses of Xi Jinping, general secretary of the Chinese Communist party, at the the closing session of the Chinese People's Political Consultative Conference at the Great Hall of the People in Beijing, Thursday, March 10, 2022.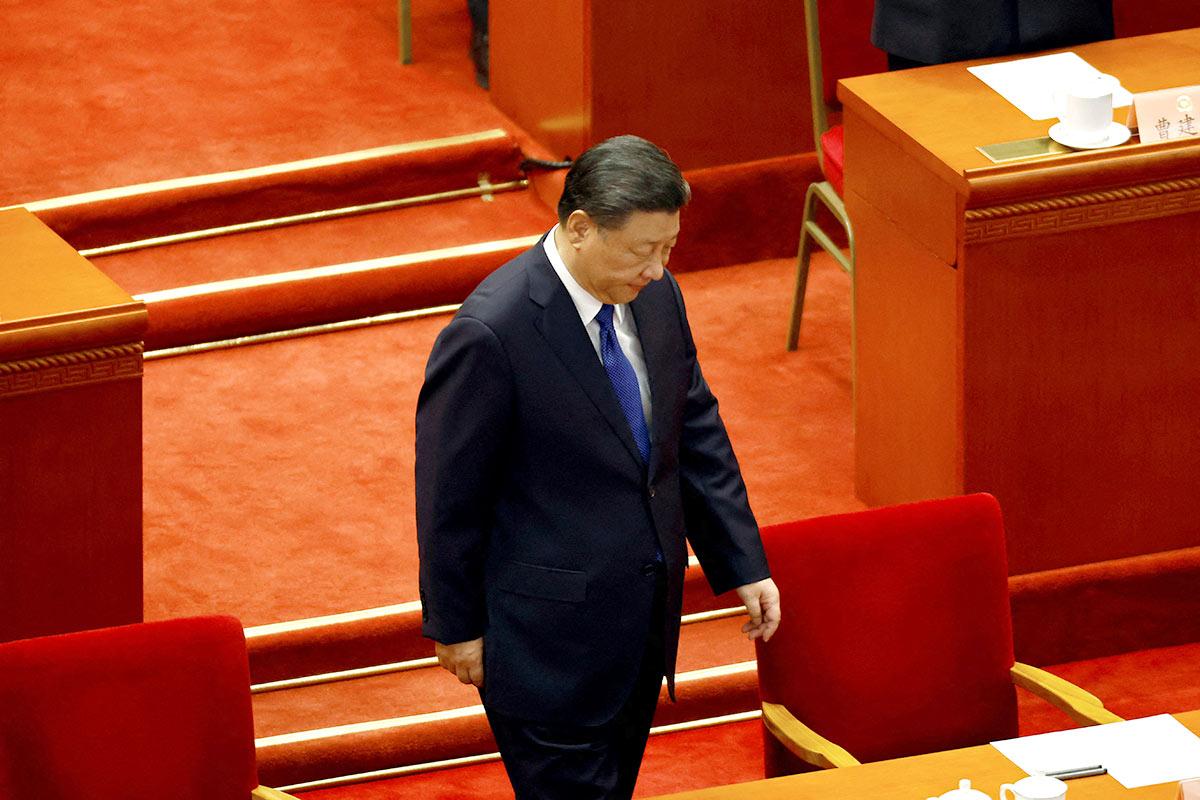 IMAGE: Xi appears reflective as he arrives for the closing session.
Later this year, he hopes to cement his position as China's supreme leader maybe for life at the Chinese Communist party's 20th party congress.
All photographs: Carlos Garcia Rawlins/Reuters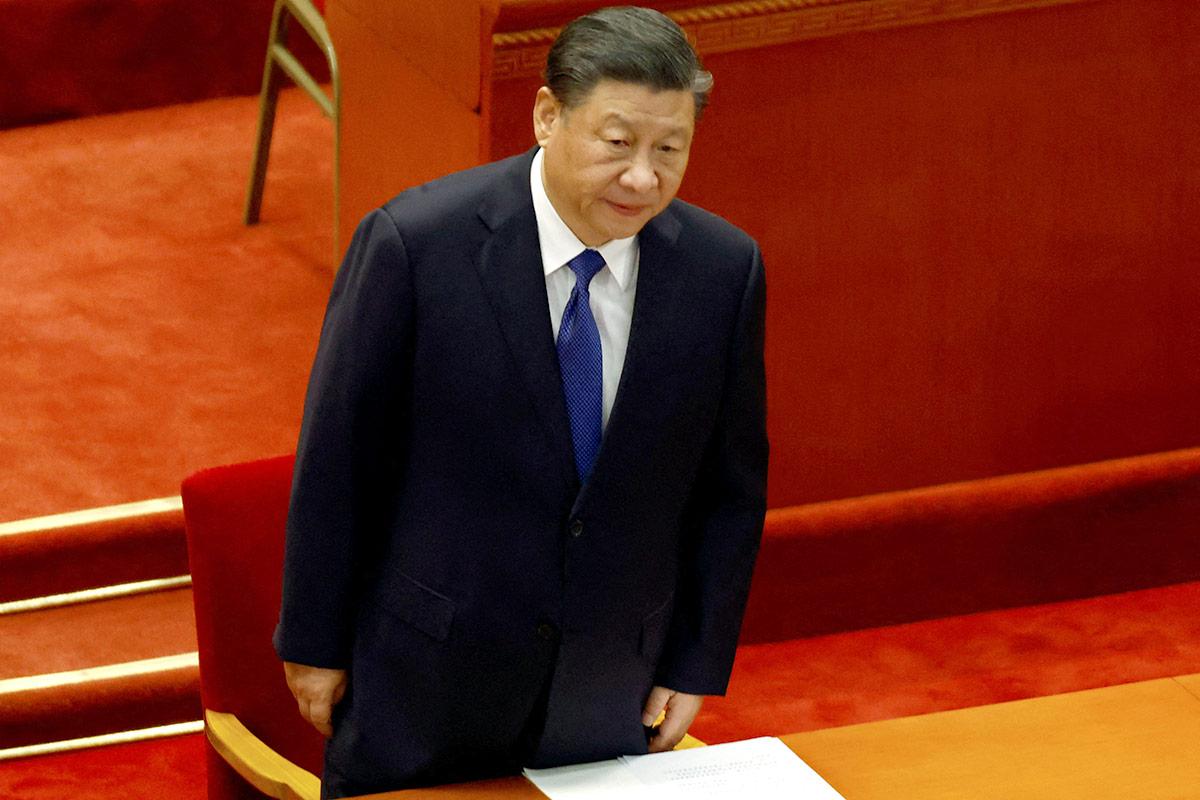 IMAGE: Does Xi look worried? Even though he has ruthlessly removed rivals to his position in the ten years he has been in power, some Sinologists believe his path to an unprecedented third term and beyond may still be obstructed by cabals in the Chinese Communist party opposed to Xi.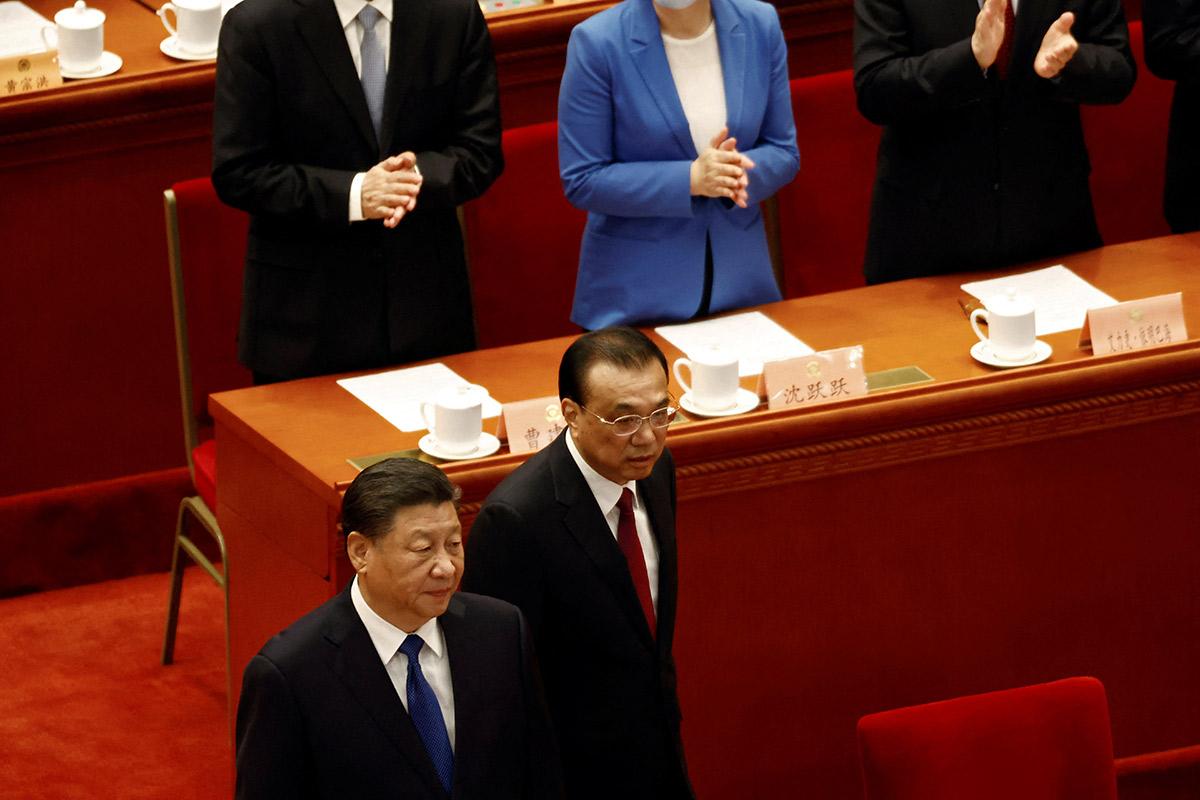 IMAGE: It was a toss up between Xi and Li Keqiang when the elders in the Chinese Communist party had to choose who would succeed Hu Jintao as general secretary of the party, China's president and chairman of the central military commission back in 2006.
Li, who was close to Hu, lost out and had to settle for the premiership, a job that supervises the Chinese economy and monitors the nitty-gritty of adminstering such a large country with over a billion people and multiple ethnicities.
Photographs curated by Satish Bodas/Rediff.com
Feature Presentation: Ashish Narsale/Rediff.com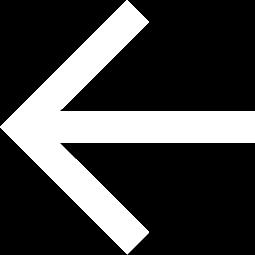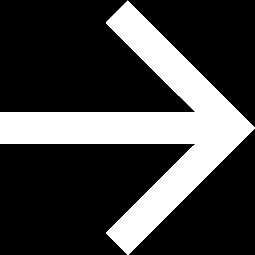 X