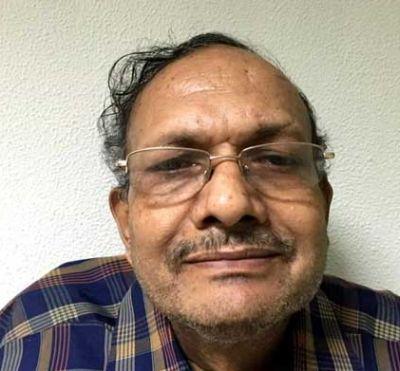 A bureaucrat who committed suicide along with his entire family has in a note blamed the Central Bureau of Intelligence directly for harassment and accused senior officials of abusing and torturing his wife and daughter.
B K Bansal, who hanged himself with his son in their Delhi house yesterday, wrote in his suicide note that a CBI investigator bragged, "Your future generations will be scared of my name."
Two months ago, Bansal's wife and daughter had hanged themselves in the same apartment while he was in jail.
Bansal, 59, was arrested on July 17 while he was a senior officer in the Corporate Affairs Ministry on charges of accepting a nine-lakh bribe from a Mumbai firm in exchange for dropping an inquiry against it. Two days later, his wife Satyabala and daughter Neha were found dead. In their suicide notes, they wrote of being humiliated by the CBI during raids at their home to uncover evidence.
Bansal was last interrogated by the CBI on Monday along with his son, Yogesh.
In his death letter, he wrote that while he was in jail, two women officers from the CBI slapped his wife and daughter while their boss urged, "Torture these women so much that they are almost dead."
Bansal was reportedly informed of this by his neighbours after he was granted bail.
The day after he was arrested, he wrote in his suicide note, "These lady officers told my wife that they will chop me and my son into pieces and feed them to dogs."
© Copyright 2021 PTI. All rights reserved. Republication or redistribution of PTI content, including by framing or similar means, is expressly prohibited without the prior written consent.