'It is just that they are not in the limelight in a city like Mumbai.'
'It is not a lonely journey, but a tough journey for sure.'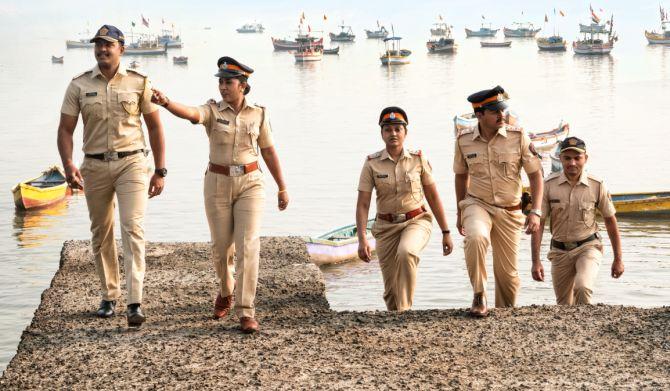 At a time when the Mumbai police need an image makeover owing to the Sachin Waze controversy, the Maharashtra government has once again sidelined 1986 batch Indian Police Service officer Sanjay Pandey.
Pandey, the senior-most IPS officer in Maharashtra, has been shifted to head the Maharashtra State Security Corporation. He was DG, Home Guards, earlier.
Pandey was transferred after Param Bir Singh was removed as Mumbai's police commissioner.
Upset with 'side-postings', Pandey, who has busted many scams in his career and is considered to be upright, wrote to the Maharashtra chief minister and home minister. 'Sir, please convey my heartfelt gratitude to CM for his thoughtfulness in demolishing careers,' one of his messages read.
He was also reportedly upset with the government for not formally informing him about the new posting and is planning to appeal to the Bombay high court that he has been unfairly overlooked in appointments and postings despite his seniority.
Speaking to Syed Firdaus Ashraf/Rediff.com, Pandey says, "Politicians have got a free hand over police postings. They have now got an entire football ground of three to four batches of IPS officers who are eligible to be DG to chose from."
The concluding segment of a two-part interview.
Your image as a scam-buster, whistle-blower precedes you. Has your image of being honest and upright hurt you professionally?
As far as promotions are concerned, that is not in my control, but what is in my control is certainly my image. And for that I have done things to maintain it and that is for everybody to see.
Is it a lonely journey to be an honest officer?
I am not the lone crusader here. There are many honest officers. It is just that they are not in the limelight in a city like Mumbai, which is very media-friendly. It is not a lonely journey, but a tough journey for sure.
Where do you draw strength to endure this tough journey?
My strength comes from the system itself. Right from Class 10 to Class 12 to engineering and the UPSC (Union Public Service Commission), I never came across a situation where I had to pay money to get anything. And that is where I draw my strength from.
When I did my schooling in Uttar Pradesh, my high school exams and my intermediate exams, I did not have to pay any money at any time except the fees. I went to IIT and I paid a fee of Rs 25 per month and I got scholarships too. Even UPSC was absolutely fair and free.
I am a product of the system where I didn't pay a single penny to anybody and that is why I am what I am.
This makes you a middle-class hero, but does the system value these things?
The system never asks anybody to become dishonest or to do something which is not legal. Some people for their own reasons try not to follow what is legally and morally right. That is their choice. Many people have chosen to do that and I cannot comment about them.
There are quite a few who have chosen to be on the legal side and are morally correct and I am not the only one.
Do you regret joining the police service after completing your education from IIT?
According to me, the 'Service' part in the Indian Police Service needs to be underlined. And I underline 'Service' very clearly. I thought it is a great platform to work for people and get people their due.
As a policeman, I was given an opportunity and it was very satisfying. Right from controlling the 1992-1993 Mumbai riots in Dharavi. I then moved out to the Economic Offences Wing and I remember some sweepers had deposited money in a cooperative bank they were not getting their money back. We could do justice to those people and that was very satisfying to me.
The situation in 1999 came to situation that I was not able to look at the 'Service' part as an Indian Police Service officer. I became an Indian Police Man and that was hurting, therefore I quit.
So, I cannot say I was always satisfied. I was satisfied till the time I could serve the people. I was dissatisfied when I was not able to serve the people.
If you ask me today, for the last six-seven years, I have been totally removed from doing any kind of police work that could serve the common man. That hurts.
When you didn't get a post which was due to you, that must have surely hurt. Is that the reason you wrote to Chief Minister Uddhav Thackeray about being sidelined?
Surely, I felt bad and I have written to the CM that what has happened to me is totally unjust. It is not happening today but for many years. I am not singling out any (political) party. I have reasons for that.
I should get my rightful due and there is a mechanism and process in place. I am waiting for the government to decide and if they do not decide within a given period of time I believe in the law of the land and I will pursue this legally.
You have a knack of unearthing some or the other scam wherever you have been posted. How did you develop this natural instinct to sniff out scams?
I am not looking for any scam nor do I have a special knack. I just feel if you are true to your job a lot of people come forward and they repose confidence in you and they reveal things to you which they normally wouldn't. They are reserved because they do not know what will happen.
So, after many years of my work people do have the confidence that if they go to Mr Pandey he will give a fair hearing. And that is where I get to know many things.
Normally, if you are not listening to the common man you will not get (to know of scams). And some of them turned out to be big scams.
How was the Cobbler scam unearthed? It was unearthed because the registered cooperative society secretary came to me and said that he found out that there were many cobbler cooperative societies in Mumbai when the fact was that there were not many cobblers in Mumbai. He had no idea what to do about it. After he came to me, we both worked together and we investigated to the best of our ability. It is history now how we unearthed the scam.
Since you mentioned Dharavi, you had put Bharatiya Janata Party leader Gopinath Munde behind bars at the Matunga police station without any fear of repercussions.
Where is the question of fear? It is legal.
If somebody takes out a morcha and wants to meet people who are arrested in the police lock-up, how can I allow that? You can only meet people in police lock-up with judicial permission.
I told Mr Munde it was not correct of him to do so and it was not legally right as he had come without judicial permission.
The only fear at that time could be that you will not become the Mumbai police commissioner in future, but should that really matter?
At that given point of time I was not thinking of becoming the police commissioner but was only thinking of maintaining law and order. If I had not taken action, then the police station would have been stormed.
And Munde became the home minister two years later in 1995 and thus also your boss.
I will give credit to Mr Munde that he did not carry this issue in his heart. And at that time the then police commissioner R D Tyagi transferred 10 deputy police commissioners. I was transferred from narcotics to the operations branch.
It was not a side branch, but it didn't have much work. When Mr Munde came to know he stalled my transfer and the other nine transfers too. He transferred me to the Economic Offence Wing where I made history which journalists still talk about, like the Shoe scam, Abhyudaya Bank scam and so many others. He was one politician who was not vindictive at all.
Later on, he transferred me because he wanted some job to be done, but I refused and he said then that I would get transferred. I said that was his prerogative. He was asking me for something that was not possible for me to do.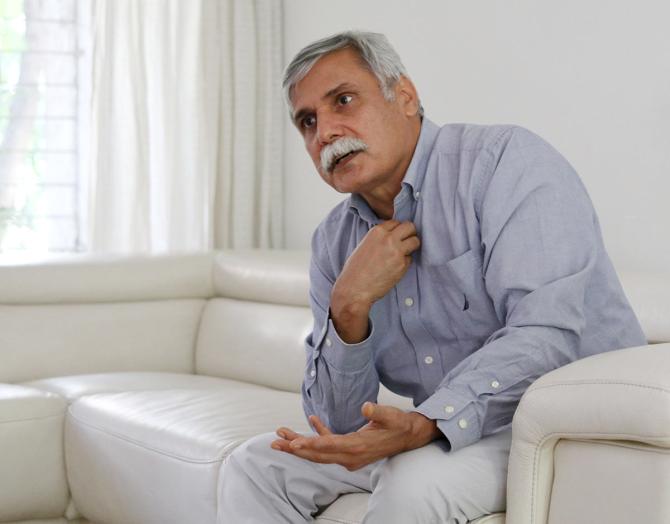 There is the Prakash Singh judgment from 2006 ordering police reforms and still you are forced to go to court.
Prakash Singh is a senior police officer who has retired and went to court to bring in police reforms. Now the court ruled in 2006 that there will be establishment boards and transfer of police officers will be totally insulated from political control. That did not happen.
Worst is the recent order in 2019 -- which has not been reviewed -- that has unknowingly done harm to senior IPS officers. Here it said that for the selection of director general rank a panel of names would be sent to the UPSC which will select any three names and send it back. And the state government will have freedom to select any one of the three regardless of seniority.
First and foremost, the Hon'ble Supreme Court has broken down the seniority (in the police force) totally.
Look at my colleagues in Haryana where 1985 batchmates are sitting and 1988 batch officers have become DGP as they have got sanctity from the Hon'ble Supreme Court.
In no service does this happen. This does not happen in judicial appointments too.
The senior-most judge becomes chief justice even for a day. But they have put a time limit (on retirement) for the Indian police. They say you should have a minimum six months left (for retirement). Why should these six months be applied to only the Indian Police Service?
This is harming senior IPS officers and some of them will never become director general of police since the government has the liberty of choosing any of the three officers. This has broken down seniority.
The possibility exists that you will never have a DG from one batch. This is a total anomaly. Nobody says the chief secretary should have six months service (left for retirement). The same is with the judicial service. So why make an exception to the Indian Police Service?
I am not talking in contempt of the honourable court, but the injustice is there for everyone to see. There are junior officers who are getting DG's posting and senior officers cannot approach the court because these juniors are supported by the Hon'ble Supreme Court judgment.
So why has no review petition been filed?
Most of the people who reach DG's post have one year or six months of service left. They hardly have the time to do the review. They say 'nahi hua, nahi hua kya kare?'
But this is extreme. How can a particular service be singled out for having six months to become the DGP while anyone from as many as three to four different batches can become the DGP? This is absolutely wrong.
The judgment gives the legislature more power as people elect them unlike policemen who come through competitive exams.
They have the power and now politicians have got a free hand over police postings. They have now got an entire football ground of three to four batches of IPS officers who are eligible to be DG to chose from.
Imagine, in my case, there are nine to 10 people whose names have been sent and everybody will try their luck. They will be from four different batches.
This does not happen in the judicial service. A judge can become Chief Justice of India for one day because of his seniority. so why should you make the IPS look small?
I think this should be taken note of and suo motu the Hon'ble Supreme Court must correct this injustice.
Forget about me, as I may be done and dusted. Seniority has to be respected. And the Hon'ble Supreme Court has said no by stating that one among the three could be selected. I fail to understand how it removes political interference.