'The problem is delaying (or missing) the second dose would probably keep you at a 20 per cent risk of still getting COVID-19, till you are fully immunised.'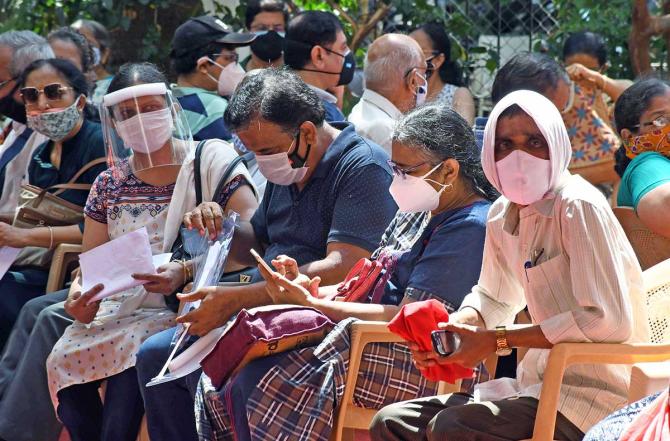 Dr Khusrav Bajan is part of the Maharashtra medical task force, that advises Chief Minister Uddhav Thackeray and his team on how to steer a safe course for the state in these treacherous pandemic times.
The emergency care and critical care physician, who is attached to the P D Hinduja Hospital, north central Mumbai, tries to clear the doubts about the delay between two doses of COVID-19 vaccine in the concluding part of an interview to Vaihayasi Pande Daniel/Rediff.com.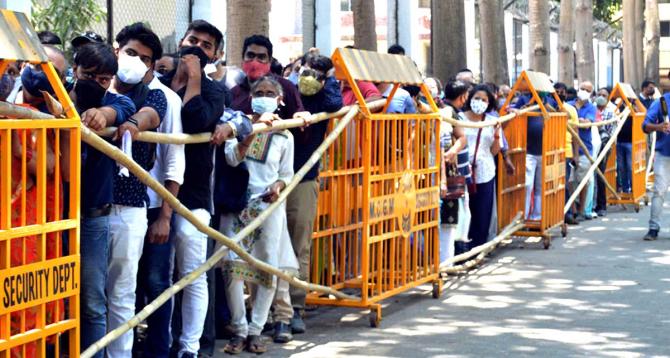 In the context of vaccination, what happens if you miss your date for a second dose of either Covishield or for Covaxin, because of the shortage of vaccines?
What about the fear of getting COVID-19 from the crowds at the vaccination centres? What do you advise?
No, no, I would advise vaccination all the way through.
Second, at the moment, yes, there is a definite crunch in the vaccine supply, which will be taken care of very soon.
Now it's decentralised also, so we would be getting states to buy it on their own or whatever possible aid from the Centre.
For Covishield, you can definitely go up to 12 weeks and that's not a problem. Fortunately, or unfortunately, 95 per cent of all the vaccinations that happened earlier, were Covishield and only 5 per cent were Covaxin.
With regard to Covaxin, up to four to eight weeks is allowed.
And for Covishield how much beyond 12 weeks can you go?
So, there is no data on that. That does not mean that it won't be effective. It will be even more effective then (with the second dose).
The problem is delaying (or missing) the second dose would probably keep you at a 20 per cent risk of still getting COVID-19, till you are fully immunised.
So that's the only danger, but it does not take away your first vaccine's benefits.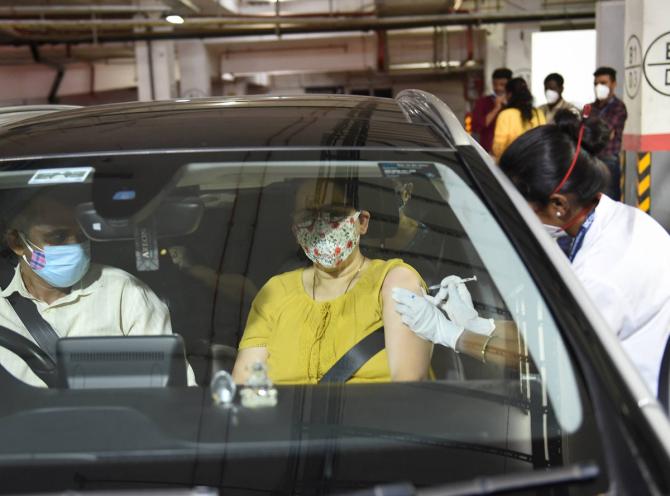 What about the danger of picking up COVID-19 from a packed vaccine centre?
There's always a possibility. If the crowds are well managed in certain centres, then this risk would be less, yes.
But people take selfies and photos while they are getting vaccinated, when they are waiting for half an hour in the vaccine zones, because they need to be observed for any allergic anaphylactic reaction.
They are the ones who are actually mixing around, taking pictures of each other, so that's where they may get it.
But I think if we can continue COVID-19-appropriate behaviour even after vaccination, during vaccination, that's the only way to get over this crisis.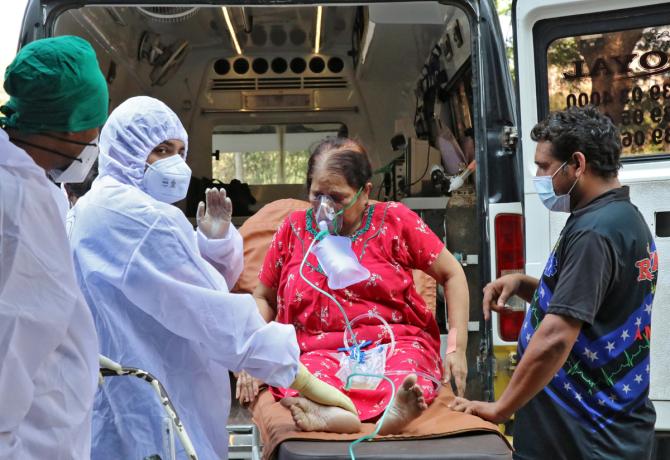 You mentioned about how people are deteriorating, within two or three days of the onset of this viral illness, or the diagnosis. What do you advise?
Watch your oximeter reading, watch your CT score, because the illness graph can go up very fast?
We are recommending against doing a CT scan for everyone. We also do not bother about the CT value on the cycling threshold that is given with the RT-PCR test*. Because that does not have any bearing on the clinical picture.
But (we suggest) close monitoring of the red flags.
And the red flags are 1. Anybody who has an oxygen saturation, which goes below 94 at rest.
Or 2. a six-minute walk test and the reading goes (down) by three per cent after the six-minute walk test.
These are absolute red flags for somebody to be hospitalised.
Would you explain the six-minute walk test again?
If somebody is at rest, any reading below 94 should take them to a hospital.
And if anybody has a 97-98 saturation, they are supposed to check the pulse ox before. And then do a six-minute, reasonably brisk walking test. They should walk for about six minutes and then they should check their saturation.
After the walk, if it has reduced, that means, they may later, in a day or two, develop hypoxia** and therefore they need to be admitted.
*Reverse transcription polymerase chain reaction test.
*When the body or area of the human body is, at the tissue level, robbed of the right amount of oxygen supply.
Feature Presentation: Ashish Narsale/Rediff.com