Contemporary Bollywood is venturing beyond the traditional hero versus villain conflict. But it has not completely washed its hands off the tyrant antagonist.
Masala movies still bank on the creepy baddie to throw a challenge before the indispensable hero.
Evil deeds are not enough, the more peculiar his physicality, the better.
In Milap Zaveri's Marjaavaan, Riteish Deshmukh plays a high and mighty, vertically challenged, goon baying for Sidharth Malhotra and Tara Sutaria's blood.
As intended, his three feet stature is the most talked about aspect of this unabashedly bombastic offering.
Sukanya Verma offers some crazy, questionable ways Bollywood tries to make its villains all kinds of strange.
Kajal is key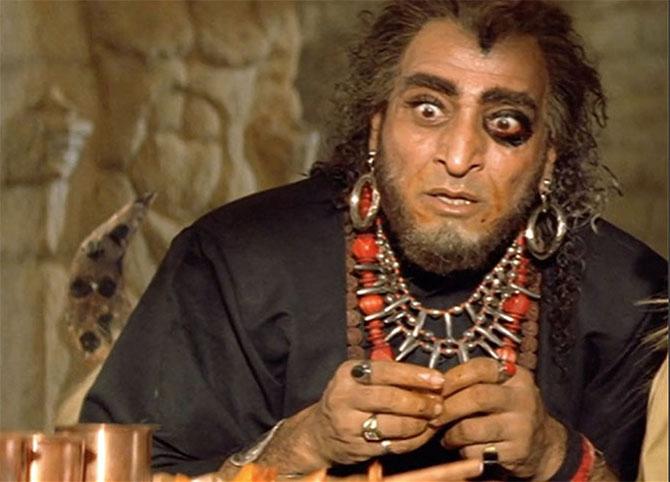 Nothing says fierce like a year's supply of kohl under the villain's eye.
It's probably the only thing you may remember about Mohan Agashe's kooky Kooka in Trimurti.
Bald bully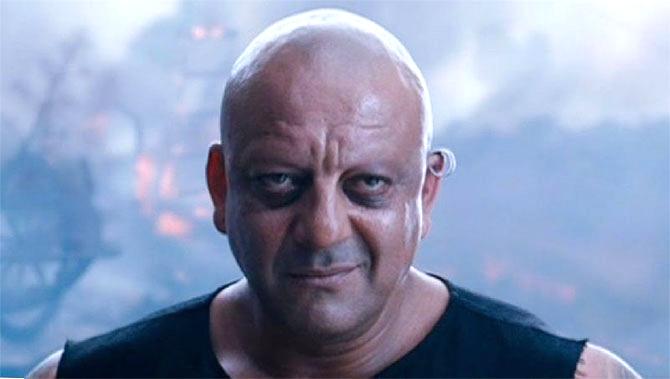 Shave the hair and sport a bald scalp like the ferocious Sanjay Dutt of Agneepath.
Pigtails on pigheads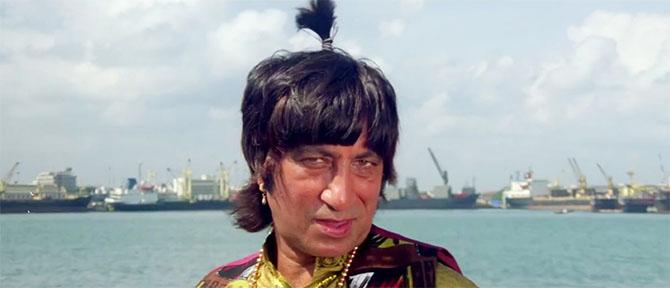 Or tie them up in a toddler's choti like Shakti Kapoor's freakish hoodlum in Gunda.
Sinister tattoos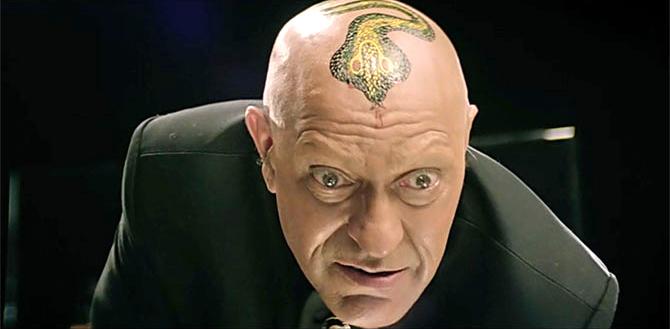 The colourful cobra inked on Amrish Puri's head in Oh Darling Yeh Hai India announces his menace even before he does so himself in that booming baritone.
Scarface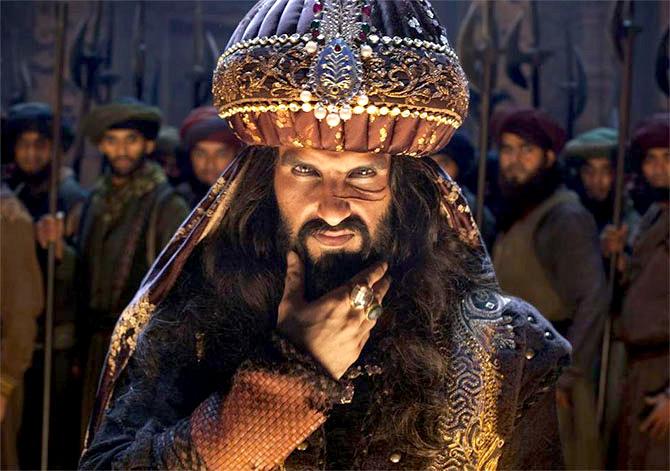 The brutal-looking blemishes on Ranveer Singh's beard-heavy face in Padmaavat highlight the violence he's capable of.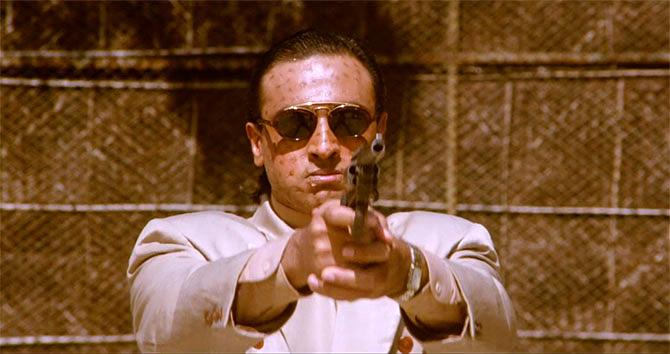 The pox marks on Gulshan Grover's mug as Sir's Chhapan Tikli underscore his nick name and nastiness.
Pet peeves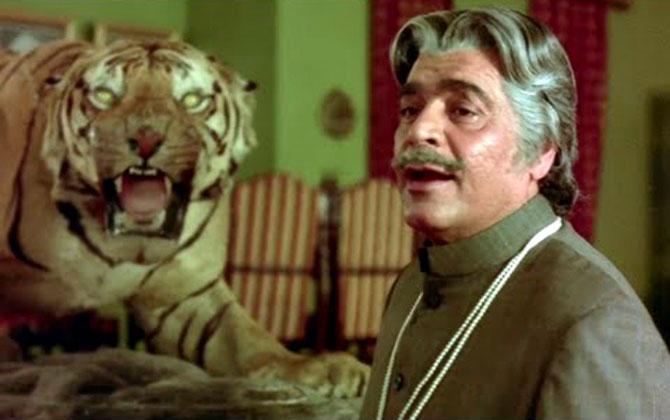 Whether it's a live leopard like Danny Denzongpa's in Ghatak or stuffed tiger like Ajit's in Kalicharan, illegal pets are the privilege of every Bollywood miscreant.
Wacky wardrobe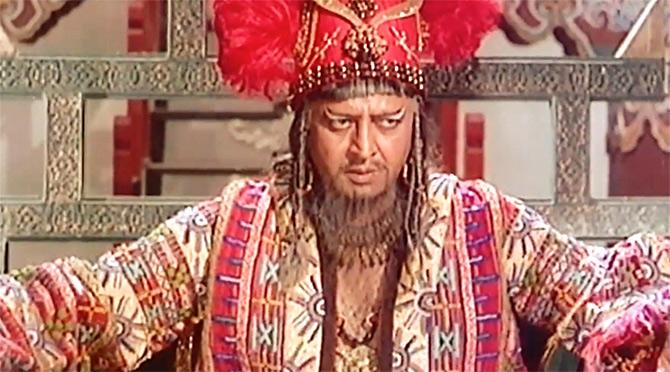 Manners maketh man and crazy clothes define the villain. One glimpse of Pran's exotic ensemble in Yeh Gulistan Hamara and you'll know exactly what we mean.
Eye for an eye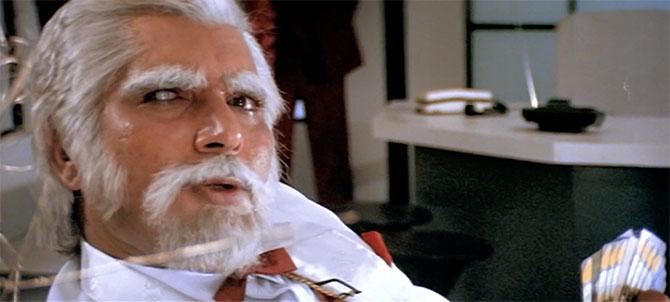 Disability is the fodder for melodrama among good guys.
But the villains wear their handicap like a badge of honour like Raza Murad's one-eyed Sir John in Ram Lakhan.
Sexual identity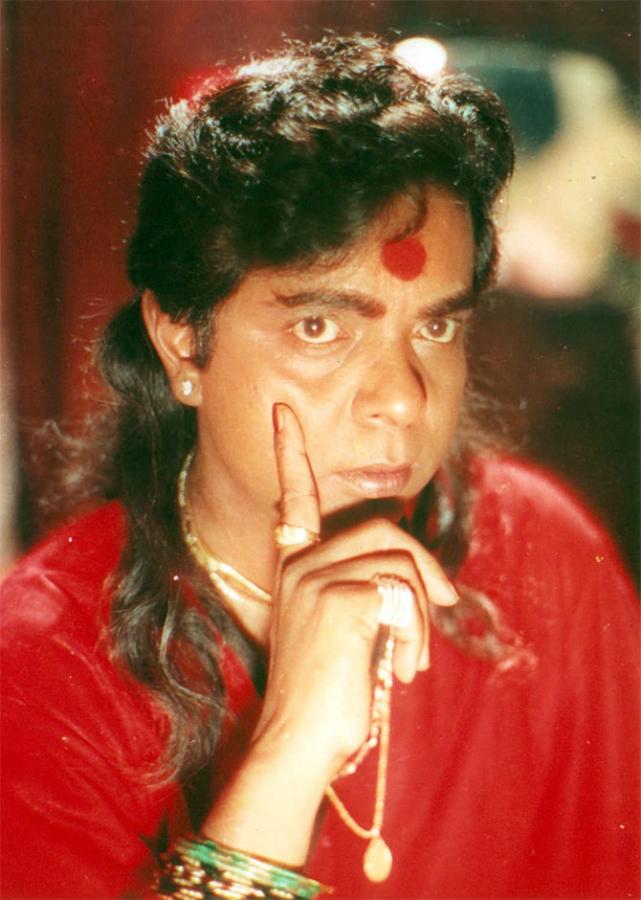 Sadashiv Amrapurkar's tough transgender act as the brothel-running militant Maharani in Sadak earned him awards and accolades.
Bare-chested devilry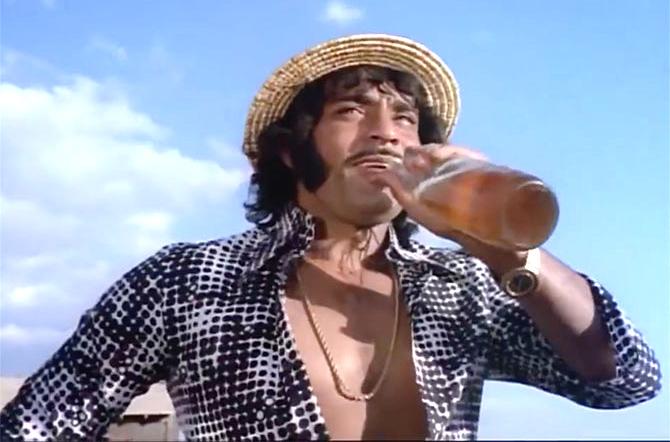 The difference between good and evil is the number of unbuttoned shirts.
Ranjeet demonstrates it amply and accurately to Feroz Khan and us in Dharmatma.