The Stardust 50th Anniversary Honours awards saw the who's who of Bollywood on the red carpet.
The ladies looked gorgeous but the men made some smart clicks too.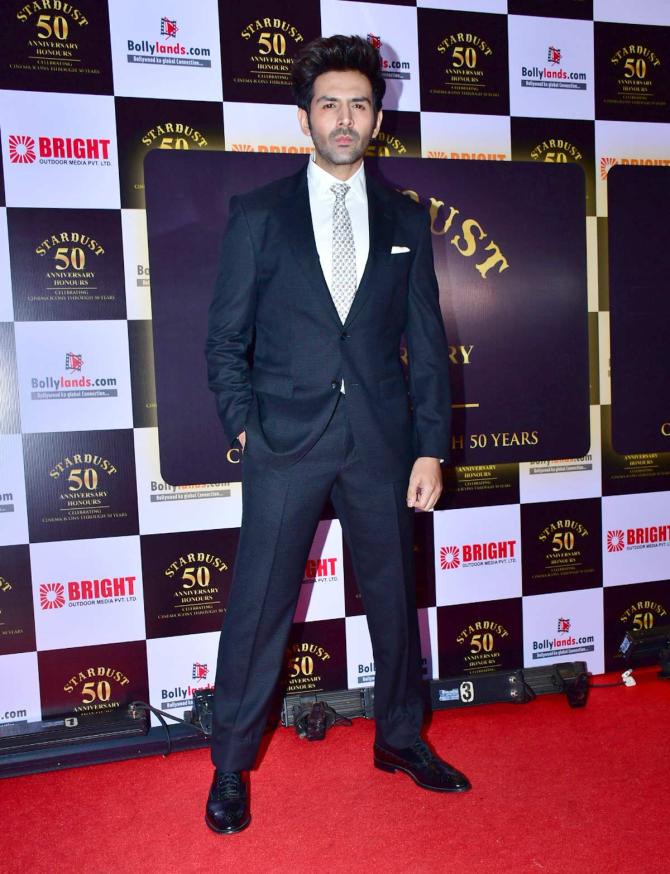 Kartik Aaryan wins the Best Actor of the Year award for his blockbuster film, Bhool Bhulaiyaa 2.
Manoj Bajpayee wins the Most Iconic Performer in Cinema award.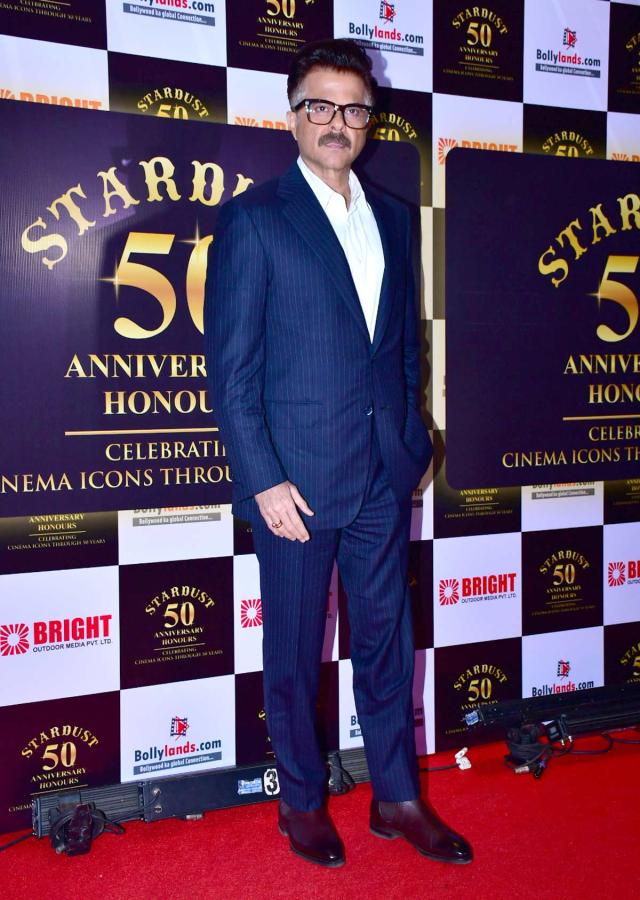 Anil Kapoor looks suave while his son...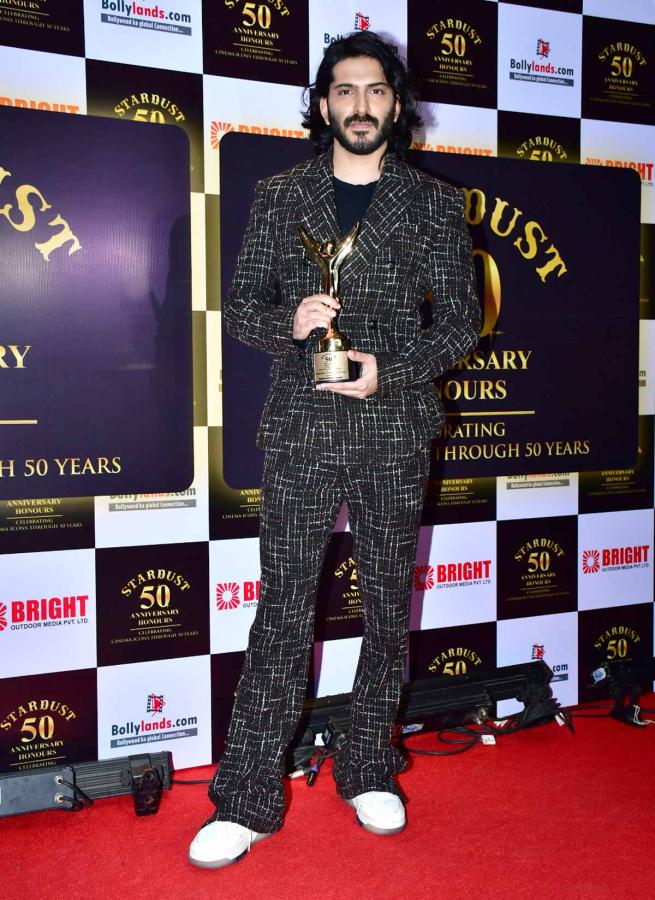 Harsh Varrdhan Kapoor wins the Outstanding Performance of the Year for the thriller, Thar.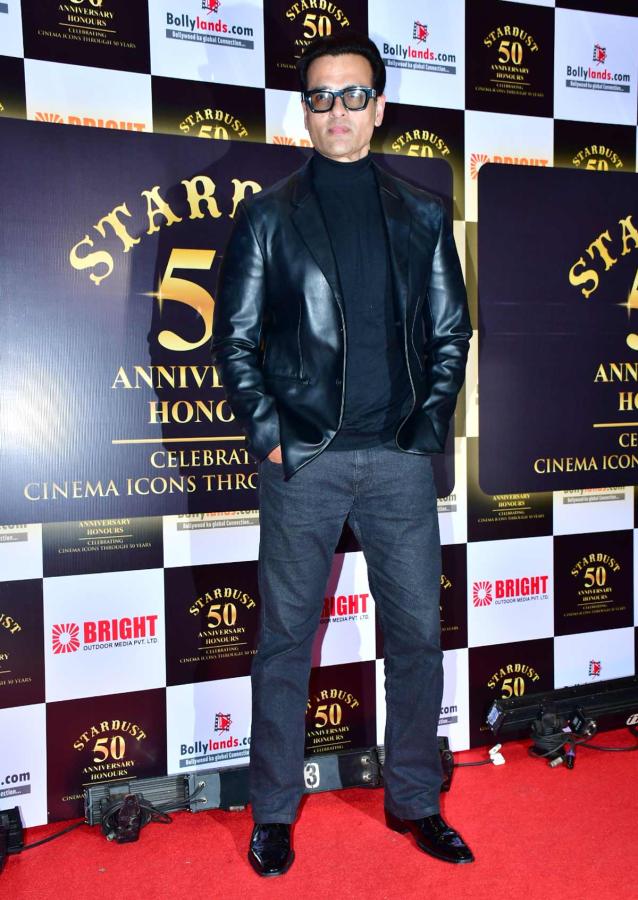 Rohit Roy: 'In spite of the love shown to me by the audiences right since #swabhimaan up until #kaabil and I must admit, it does hurt a little People who say accolades don't matter must be lying coz they do!!! They are a validation of your work! And to be honoured at the 50th year of STARDUST AWARDS amongst the legends means a lot to me! And to be awarded for my contribution to entertainment in general validates my work in all 4 mediums of entertainment in India, films, tv, theatre and OTT! So yes, today this outsider is feeling mighty good about taking just a small peak into the insiders tent!'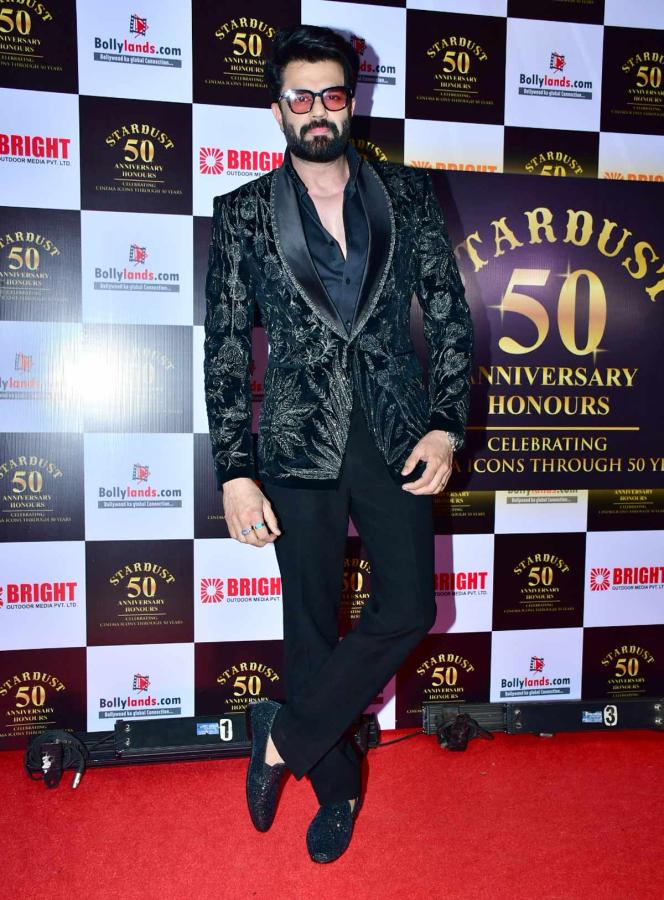 Maniesh Paul: 'From going to buy Stardust magazine in Delhi for my mother to today winning the honour of "Excellence in the Entertainment Industry " at the 50th year celebration of Stardust!!!Its been a great journey!!That Malviya Nagar boy in me is happy and thrilled and even more charged up now!!! From my hosting, my podcast and ofcourse my films I will keep you all entertained ALWAYS!!love to all the people because of whom this has been possible!!JUG JUGG JEEYO.'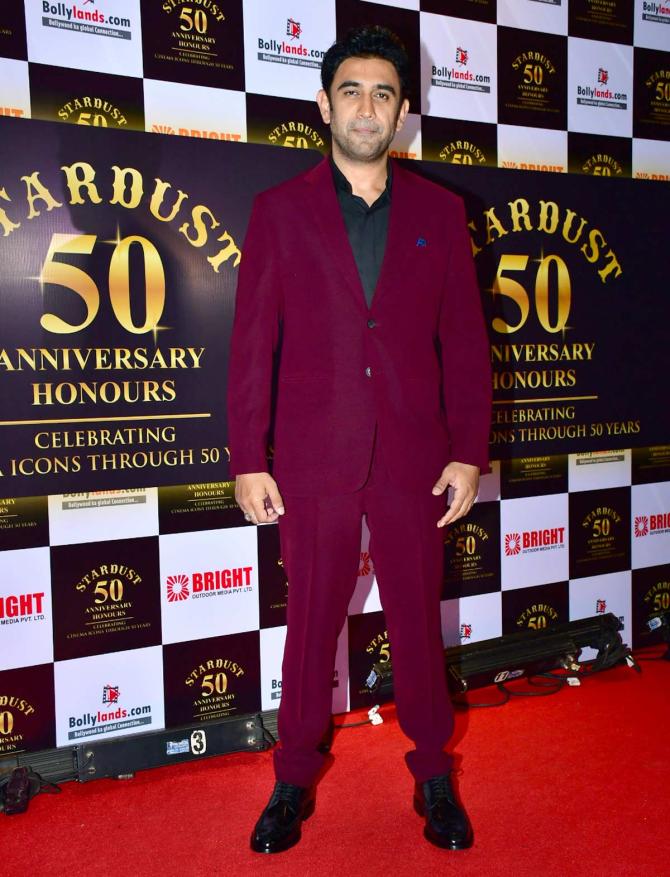 Amit Sadh: 'Thank you, #StardustAwards, for this honor. My deepest gratitude to the entire team who made Breathe possible, who made Kabir Sawant- the whole team, cast, and crew. My audience, thank you for always waiting patiently for each season to release, watching me, and sending me endless messages of appreciation and love, making Kabir Sawant iconic.
'Kabir Sawant is a labor of hard work, sweat, and internalizing effort. The role has given me so much. I want to take this moment to put out my wish that's been ignited in my heart. So, here I am, openly agreeing that I am not done with Kabir Sawant yet. My deepest desire is to play a spin-off of this character. (Just putting it out there, haha)
'There is so much more in him, and I am sure you all are not done yet with Kabir. Hope you are listening @mayankvsharma.'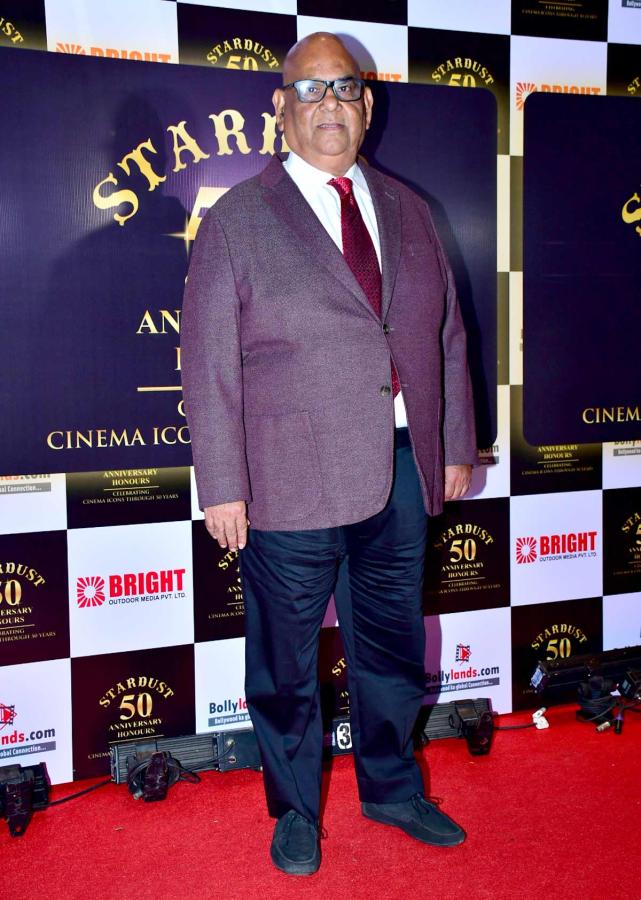 Satish Kaushik writes, 'Celebrating golden jubilee 50 years of Star Dust .. Thx for an enjoyable evening and honouring me for Sustained Excellence in Cinema. I am humbled to receive this prestigious award.'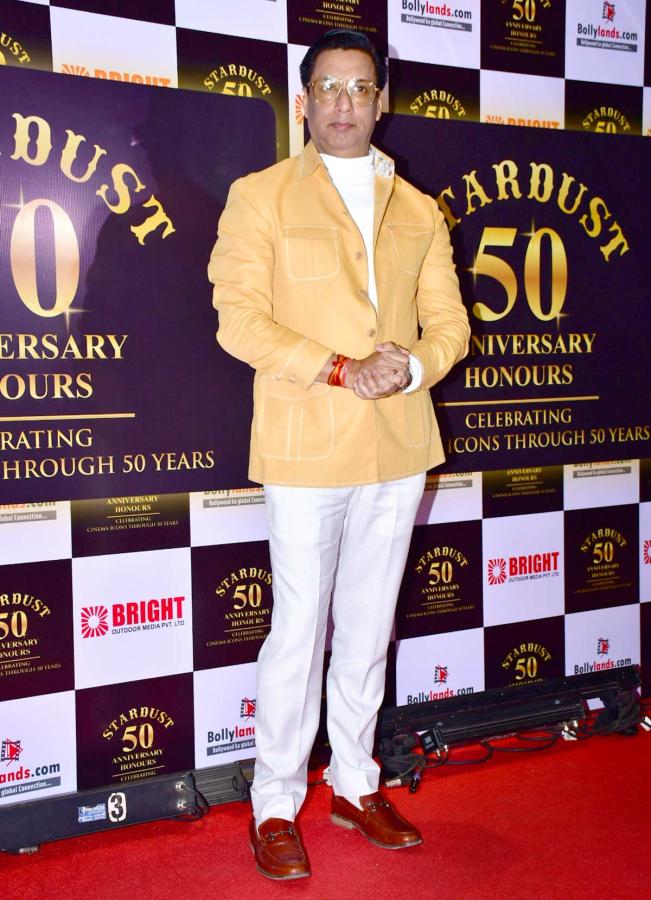 Madhur Bhandarkar gets honoured for his 'Socially impactful films'.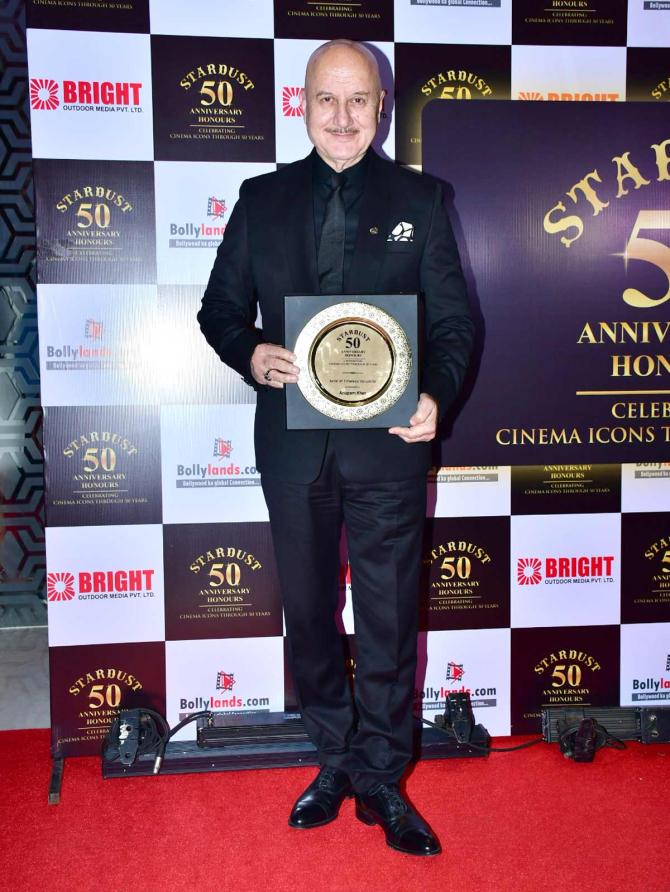 Anupam Kher: 'Thank you #Stardust for the honour of presenting me with the award of #ActorOfTimelessVersatality. It has been a journey of ups and downs. But a journey I will cherish.'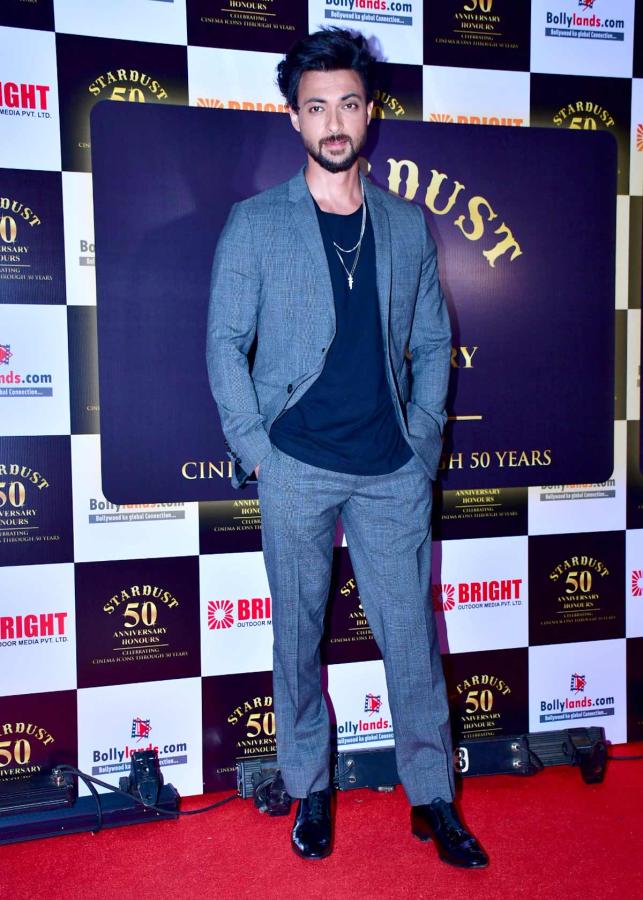 Aayush Sharma: 'Wow, I remember couple of years back being a kid in Himachal who used to buy the Stardust magazine every month because it was our gateway into Bollywood. I used to wait to see which actor is going to be on the cover of this prestigious magazine. The fact I was present at 50 years of Stardust was special enough but Getting awarded "Rising Superstar of Tomorrow," made the night even more special for me. Though I don't deserve it & it's too early for me. I will like to thank Stardust for inspiring a young actor like me to work harder to live up to this title. For me this Award is a goal post that I will strive for everyday. Thank you so much Stardust for this honor.'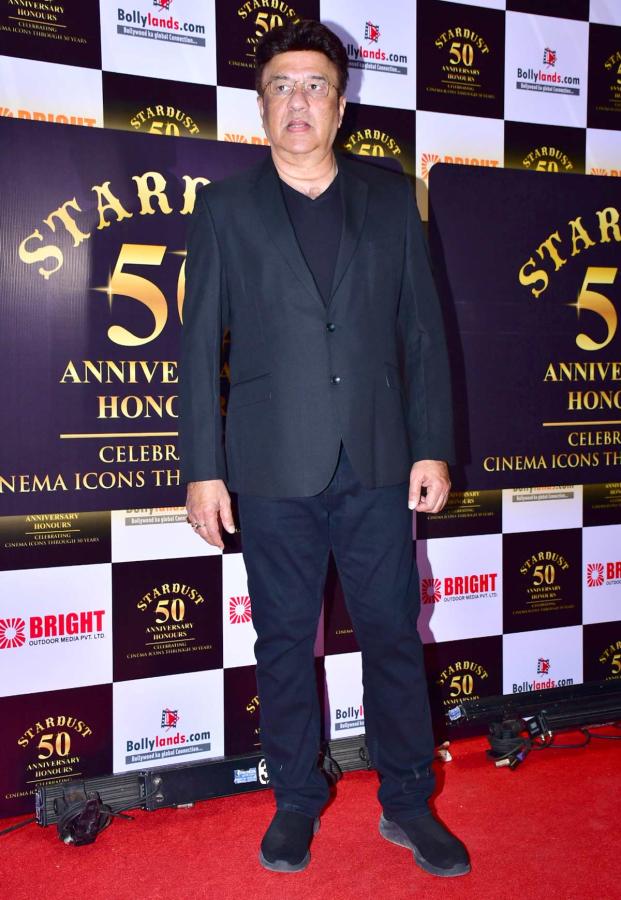 Anu Malik is grateful for his Most Memorable Music Maker award.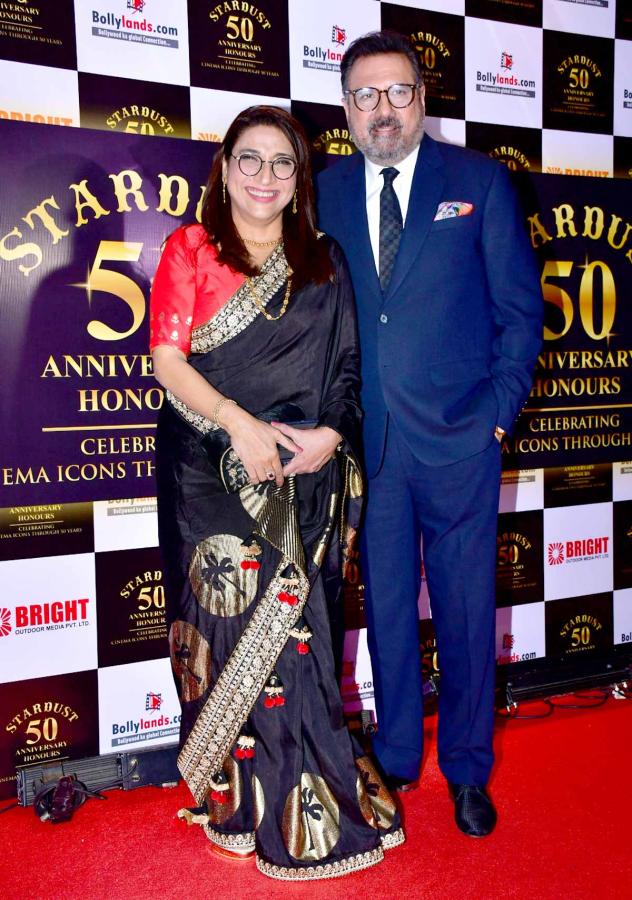 Boman Irani, who celebrated his 38th wedding anniversary with Zenobia, writes, '50 years of Stardust. Received the honour as one of the 50 being felicitated in their 50 year old legacy. 38 years of the Iranis. On the same day. Felt good.'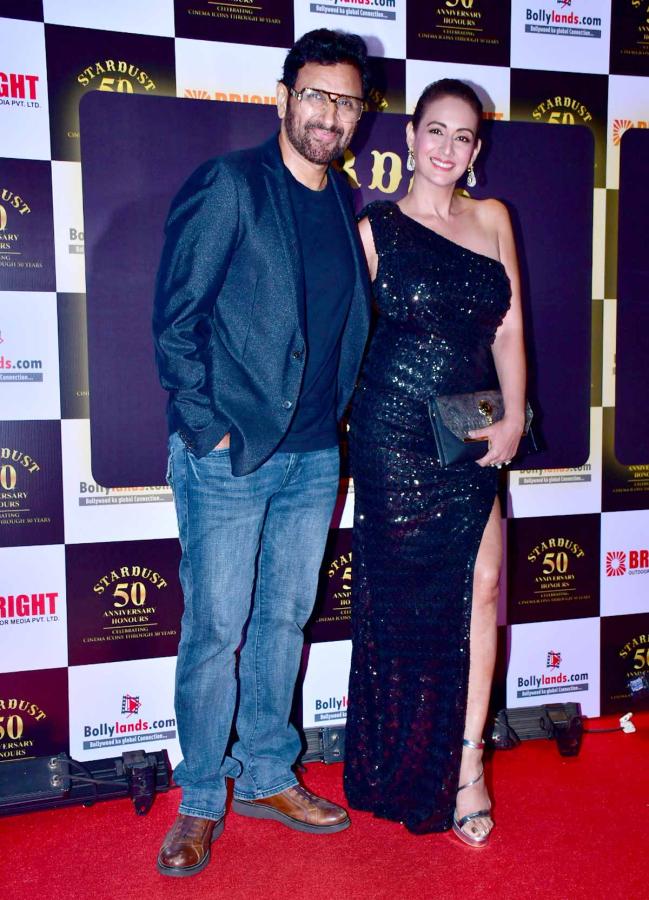 Preeti Jhangiani arrives with husband Parvin Dabas.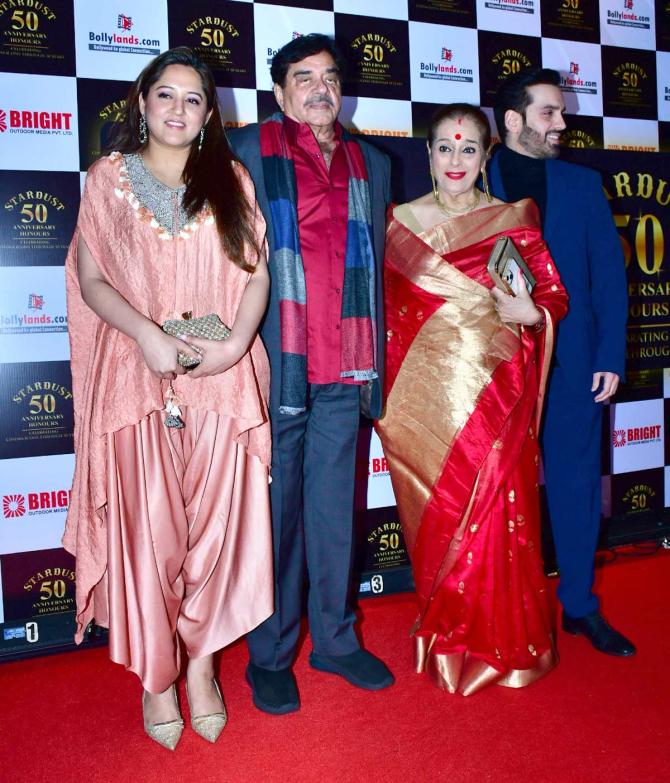 Shatrughan Sinha arrives with his wife Poonam, son Kussh and his wife Taruna.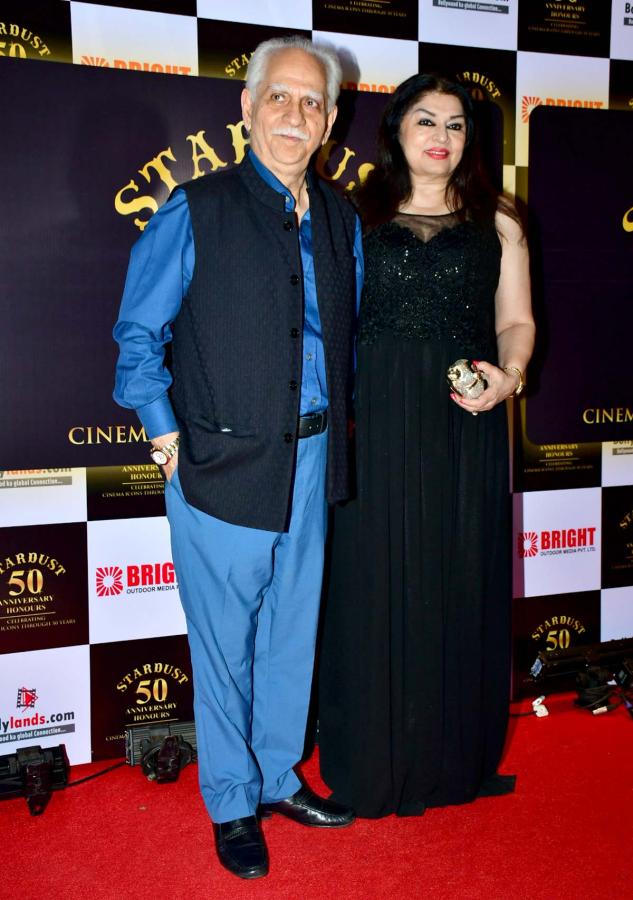 Ramesh Sippy with Kiran Juneja.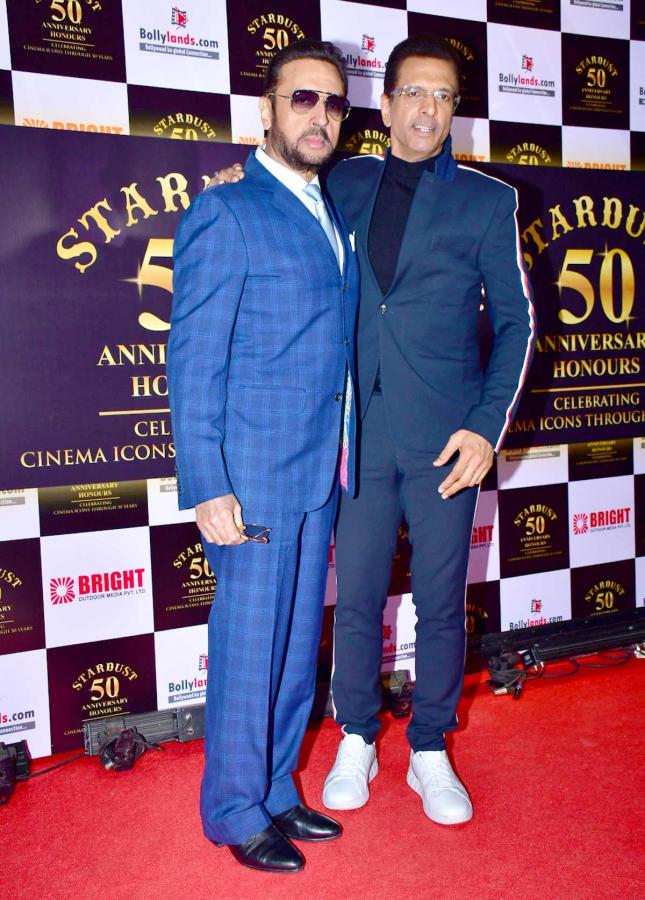 Gulshan Grover with Jaaved Jaaferi.
Photographs: Pradeep Bandekar