'These actors have come at the right time, when cinema is changing.'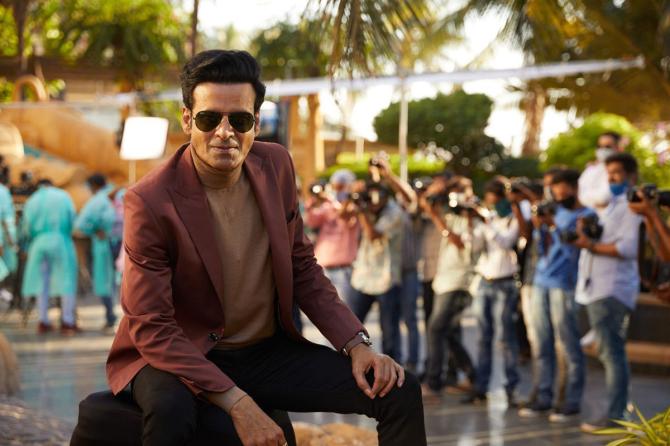 It's a Manoj Bajpayee special on OTT now, thanks to multiple releases like The Family Man, Dial 100 and Silence... Can you Hear it?
The platform has made him a star all over again, and it's keeping him very busy.
As Bajpayee strives to keep pace with the workload while ensuring that his choices are diametrically different every time, he reflects on career lows, highs that make him apprehensive and films he has never heard about.
"I don't like to celebrate success," he tells Rediff.com Contributor Roshmila Bhattacharya in the first part of a lively interview.
Would you say this is the best phase in your career, given that you are getting to play so many diverse roles and the performances are bringing you much appreciation and recognition?
(Laughs) Times like this have come in the past too and quickly fizzled out.
Since the focus was on mainstream cinema and we didn't make films like Satya in abundance then, the choice dried up after a couple of years.
And Manoj Bajpayee was back to zero, chasing after directors and looking for roles.
That's what makes me apprehensive about this kind of euphoria.
Things are different now...
What's different now is that OTT is offering an alternative platform.
It has given wings to a writer's imagination and I am getting roles I can sink my teeth into.
I'm not the only one who is busy.
There are at least a dozen actors who are getting amazing opportunities from film-makers and platforms to showcase their abilities.
Nawaz (Nawazuddin Siddiqui), Pankaj (Tripathi), Pratik (Gandhi), Jaideep (Ahlawat), Raj (Rajkummar Rao), all of them are doing great work.
I sometimes feel envious of them.
Why?
They have age on their side.
Yes, I have some time left too before I say, 'I've done enough, my energy is drying up now.'
Till that happens, I will try to maximise this time and use the opportunities optimally.
But these actors have come at the right time, when cinema is changing.
They have made a name for themselves.
They have a long innings ahead.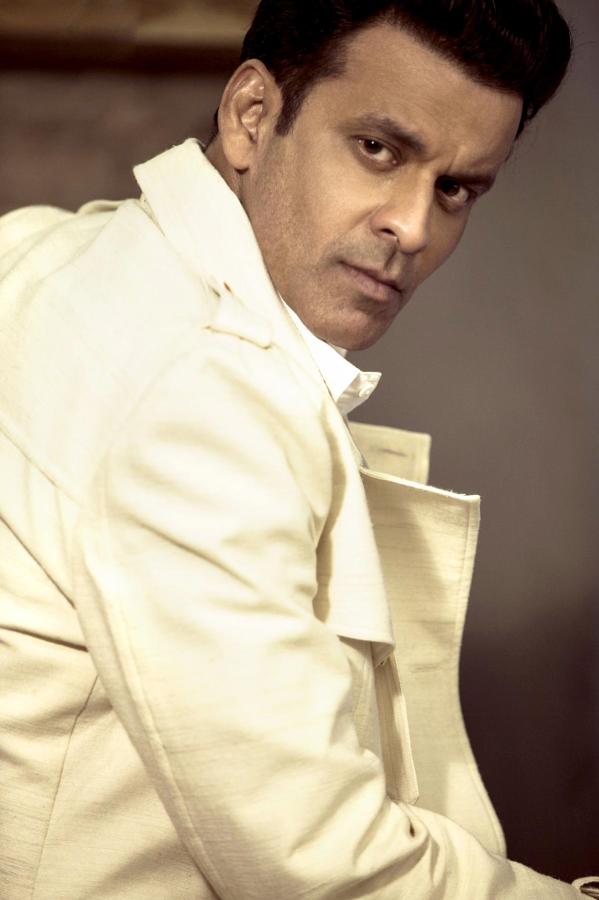 There was a phase when you were down and out physically, your shoulders and arms rendered immobile by a hard-to-diagnose ailment...
I wasn't just down and out physically, I was also down and out commercially.
Since I was not a viable name, I wasn't getting work.
Then, this condition came along and I could not even move my arms an inch.
You must have been really low?
Actually no, there were very few days when I was low.
I'm not someone who is depressed for long.
I look forward to making each day worthwhile.
The discipline I have been following all my life didn't change even then. I would wake up at my usual 4.30-5 am, do yoga and meditation, do my exercise routine, come back home, get ready and do puja.
Then, since I had nowhere else to go, I would watch movies.
After that, I would call the directors whose work I had liked to express my appreciation. I would tell them I was available if they had a role for me.
Even when I was not at home, I was active.
I would fly to Delhi, go exploring the interiors of Maharashtra, return to my village to reignite old friendships.
I was enjoying life and preparing myself for an opportunity.
I had the conviction that since I know my job, the day I got that opportunity, I would be back in the game.
I just had to keep at it.
How long did it take you to recover?
It took almost two years.
I worked with many doctors, some recommended shoulder surgery, others advised me against it.
Luckily, my wife Shabana was there to witness my struggle, suggest and take decisions on my behalf.
An elderly physiotherapist who had been an orthopedic surgeon himself, assured me that he would make me all right in a year-and-a-half. I put my faith in him and went through a rigorous rehabilitation programme which worked.
So, no surgery?
Not shoulder surgery, but I did have to undergo eye surgery as the ailment had also left my eyes watering. (Sighs)
Everything was going wrong at the time.
But then, an opportunity presented itself in Neeraj Pandey's 2013 Special 26, in which you played CBI officer Wasim Khan. It brought you back from this career low. Any chance of the two of you teaming up again?
I keep telling Neeraj that he is my saviour.
He was one of the directors I had called after seeing his A Wednesday. He graciously invited me over to his office.
We met up, he gave me a lot of respect as an actor at a time when everyone had almost written me off.
We went on to do six films -- Special 26, Saat Uchakkey, Missing, Ouch, Naam Shabana and Aiyaary -- together. Some of them were directed by him, others, he produced.
Today, I consider Neeraj Pandey among my best friends. He is such a loving guy, we keep talking about collaborating again.
The Family Man has made history. You must be ecstatic?
The first season itself was a blockbuster.
The second has surpassed all expectations to become the fourth most popular show in the world.
It feels great to be a part of the series, but I don't like to celebrate success.
Why not?
It gives the feeling that you have done it alone.
I'm lucky to have Raj (Nidimoru) and (Krishna) DK and their team of writers on my side.
They and me, along with the other actors, achieved this stupendous success together for which I feel much happiness and gratitude.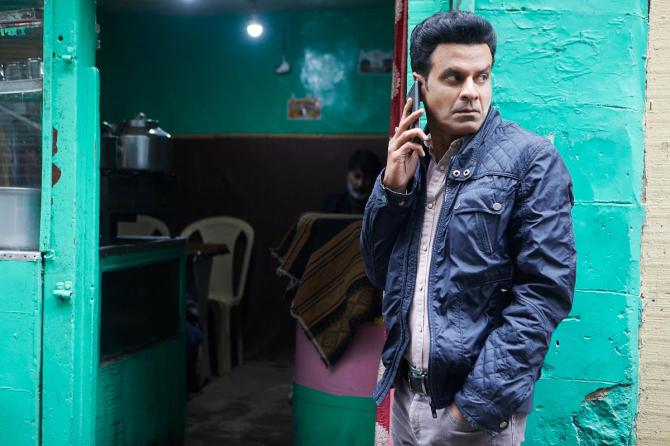 From Shool in 1999 to The Family Man 2, Dial 100 and Silence... Can You Hear It? in 2021, you played a cop several times. How do you make it so different every time?
(Laughs) Srikant Tiwari in The Family Man is not a police officer, but an Intelligence agent and analyst and that's a totally different ball game.
But yes, I played a cop in Silence... Can You Hear It? and Dial 100 recently.
They weren't supposed to release so close to each other, but theatres were closed and the producers could not wait, so they opted for a digital release. I am happy they did.
To answer your question, I don't play a job or a uniform.
I play the person wearing the uniform. That's why all the cops I played are diametrically different from each other.
I disagree with the opinion that if you have played a particular role a year or two ago, you should not repeat it immediately.
I played a gangster in Satya and Gangs of Wasseypur, but there's not even an iota of similarity between Bikhu Mhatre and Sardar Khan.
It's all about the person really.