'I think the fact that there's nothing to look forward to, there's no future you can see...'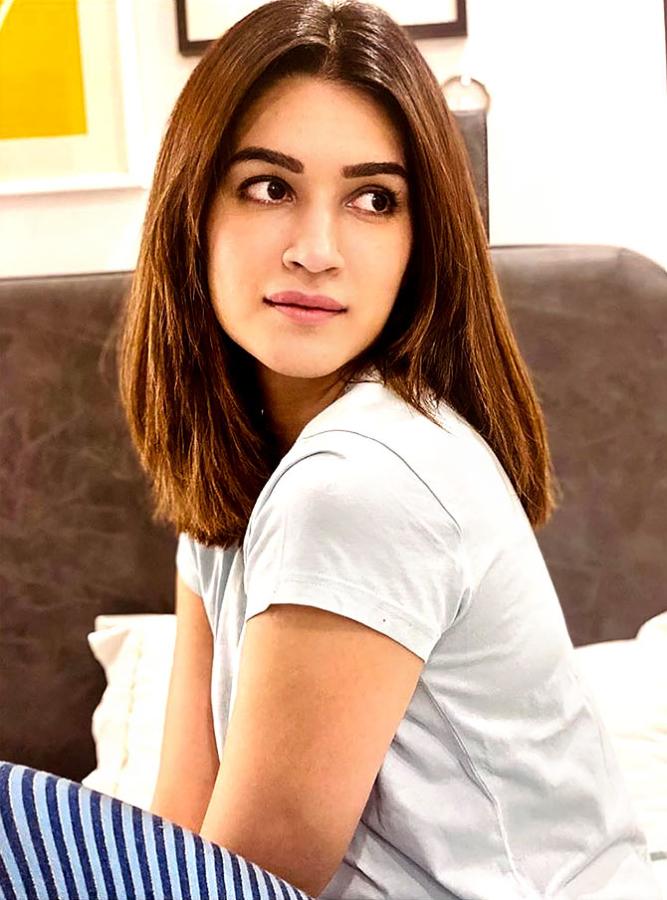 The lockdown has been getting to Kriti Sanon, and the actress admits it's making her "restless".
"I realised I was getting a little cranky 10 days back and snapping at people around me," Kriti tells Rediff.com Contributor Subhash K Jha.
How are you coping with the lockdown?
When the lockdown started, I was calm initially.
I was at peace being at home because firstly, I was with my family after a very long time and I had finished a long schedule of my film, Mimi.
I had been away from home in Mandwa, and it was good to have that break and be home for a change.
I spent the time relaxing, resting and having some good family time.
When did the lockdown start getting to you?
I think in the last 10 days or so.
I realised I was getting very restless.
We have all been home, haven't stepped out at all, so not working for so long is something I have not done in a while.
So I was very, very restless.
There were some Zoom meetings happening, but I think it's the uncertainty of this situation that makes us very restless.
I realised I was getting a little cranky 10 days back and snapping at people around me.
I didn't want to take calls and I was sort of missing work, missing people...
I think the fact that there's nothing to look forward to, there's no future you can see...
Usually, we wake up knowing what we're going to do for the next four-five days at least.
If there's some film coming up, you're prepping for it, doing workshops, you have a schedule.
But because we don't have a schedule anymore, I think it's normal for us to get a little restless because there's so much uncertainty.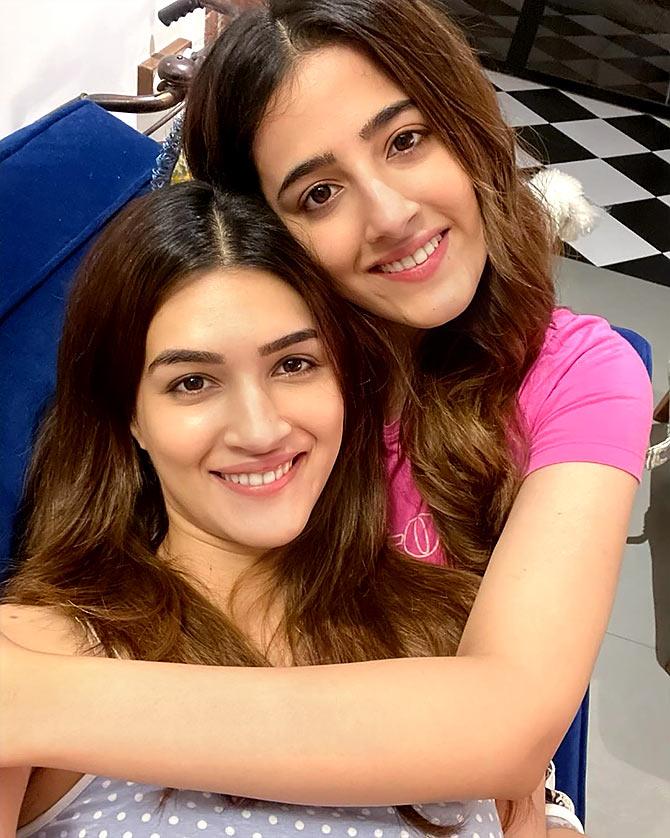 What is your antidote to the restlessness?
I'm trying to channelise my energy and get into a routine.
Then there there are days when I am not doing anything.
But I'm discovering new things, like I've gone back to writing poetry which I used to write a long time back.
I'm not writing very often because it's a process that has to come to me, but I'm still back at writing after a very long time, so that's good.
I've started cooking because, of course, we all need to help with the household work.
Sometimes I cook, my sister cooks, my mom cooks... We are taking turns and trying to figure out new recipes and entertain ourselves.
What is the one indoor activity you are enjoying the most?
I've started baking, which I'm really enjoying.
I find baking very therapeutic, whether it's baking banana bread or any sort of cake or even buns.
I attempted croissants, which were not very good in the first attempt, as they're really difficult.
I've been making desserts. I made chocolate tarts and cheesecakes.
My mom enjoys my baking because she loves meetha. At the same time, everyone is feeling that they are relishing it, but gaining weight. So I'm trying to make it as healthy as possible.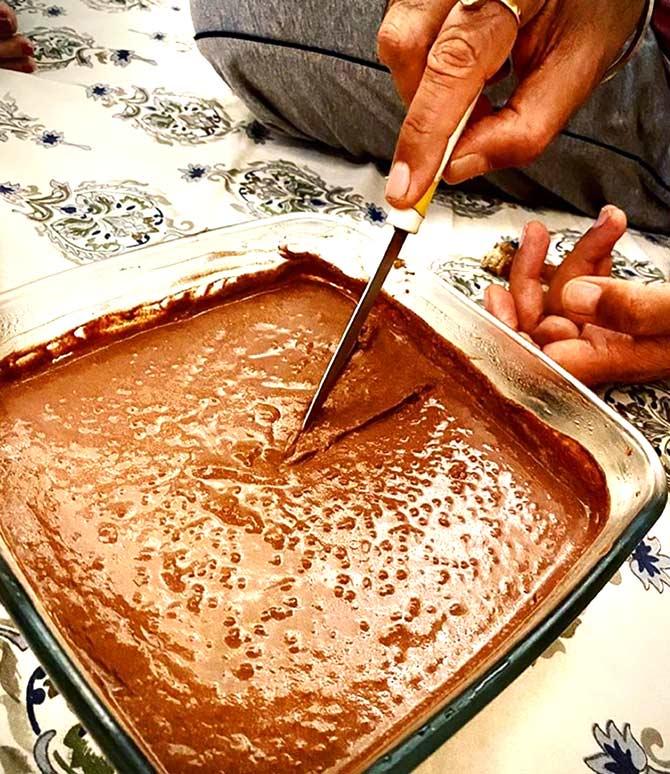 Any other new skills during the lockdown?
Besides baking, I have started learning the guitar.
It's very, very, new to me, I've done like four-five sessions until now.
I'm glad I'm getting this time to learn something new.
I think that's what we all can do, make the most of this time to learn things and develop habits.
Do you find yourself eating and sleeping more than you would otherwise?
Yes. Not sleeping so much, but eating, yes.
I am just lying down and the worst is when you're just scrolling through Instagram, Twitter, one video to the other and you don't realise where those two hours went.
I think psychologically and mentally, it adds stress because you're processing a lot of information which is of no use to you, but it still occupies your brain, so you become tired mentally.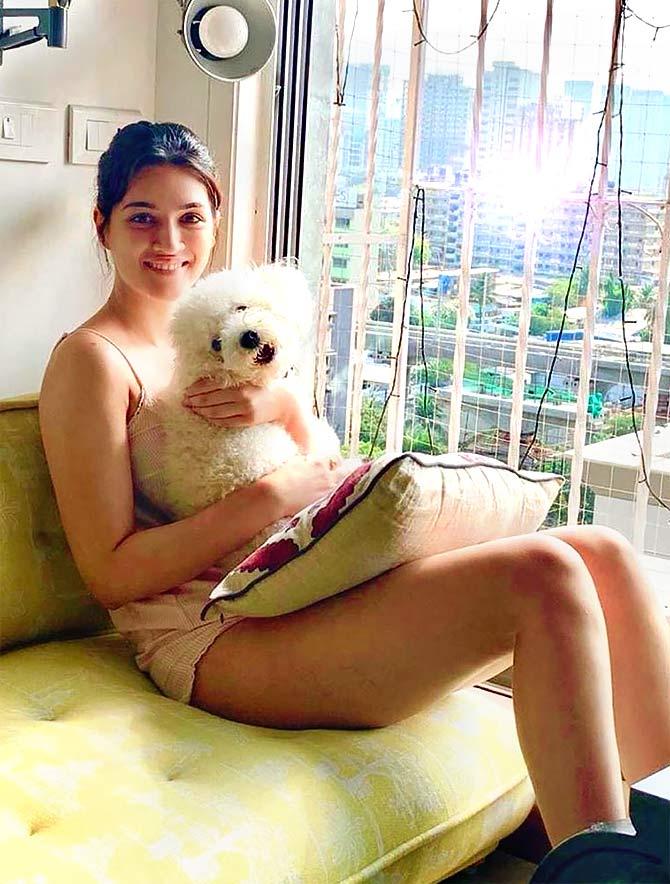 Are you working out at home?
I'm trying to work out as much as I can.
I have downloaded some apps.
I follow Yasmin's (Karachiwala, fitness expert) online workout videos sometimes.
Yoga is something I always wanted to try out. Since I used to go to the gym, I ended up not doing yoga. But now, I've gone back to doing it on and off.
Your advice to fans and followers on how to cope up with the crisis.
I feel we all can try and learn new things, do something that you've always wanted to do.
My mom wanted to start painting, so she has just tried to order stuff to paint and she's going to attempt that.
I think you can stay positive by keeping yourself busy and by putting yourself into something creative, anything that gives you happiness.
Make a routine, don't just keep lying down.
Most importantly, try to manage the time when you use your phone because we don't realise the time we spend on our screens and somewhere, it adds to our mental stress.
I would also say don't watch the news for too long.
Knowing the daily updates is fine, but if the news goes on for too long in your house, it's stressful.
And it's unnecessary stress, something you can't do anything about.
Just stay at home, stay safe, make sure you're wearing your masks and gloves when you're going out.
Don't go out if it's not necessary, but only for groceries and stuff.
Maintain a distance from people and make sure you're sanitising, washing your hands...
What is the most difficult part of the lockdown?
I think what's difficult is to get into that routine.
I find it very difficult because there's literally no work and we end up just lying down, lazing all day and binge-watching serials.
I think it's important to give ourselves certain targets and make a routine.
Does the virus scare you?
There's nothing to be really scared of.
Of course for me, I'm more paranoid for my parents because I know I'm young and will probably be able to cope up with it.
The reason I'm being extra careful is for them.
What is the best way to use this time?
Spend time with your family, don't be alone in your room.
At my house, we make sure that we have all our meals together, we play Ludo. We enjoy that.
The happiness I see on my parents's faces when they play Ludo and become children again is priceless.