'Bobby Deol has a child-like quality which makes you love him instantly.'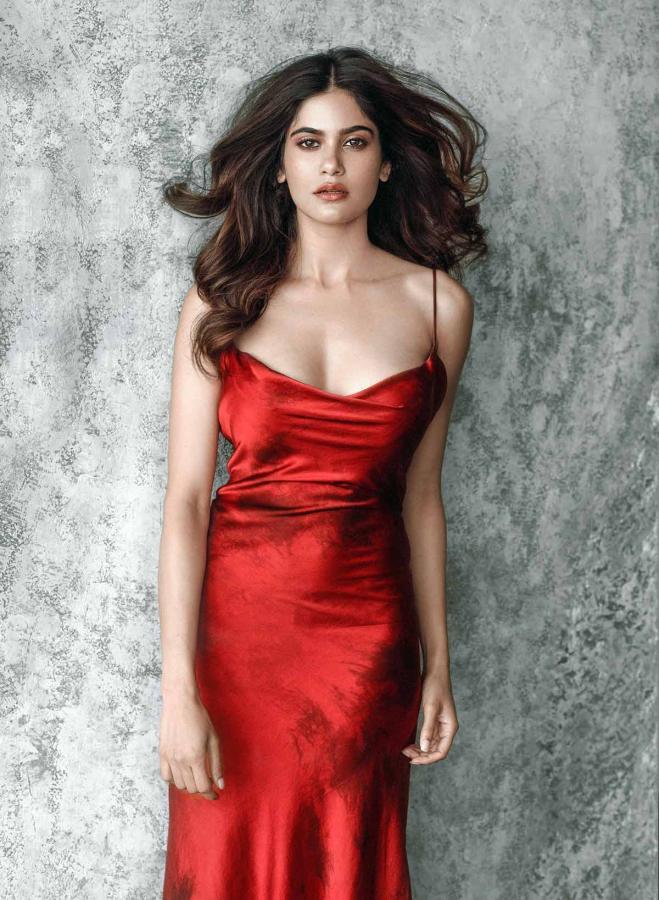 Aaditi Pohankar began her career with the Marathi blockbuster Lai Bhaari, but somehow, her career did not take off.
Things changed when she landed a role in Imtiaz Ali's Web series She.
Now, Aaditi takes centrestage in Prakash Jha's Aashram.
"In Bombay, we don't know about caste politics. We are pretty chilled out people," Aaditi tells Patcy N/Rediff.com.
You play a wrestler in Aashram. How did you prepare for it?
I am a sprinter, so I know how much time goes into creating a sports character.
To become a wrestler was tough, although I had auditioned for Dangal and was in the final shortlist. But we had not started training, we were just doing the scenes.
My character Pammi is the one telling you the story (in Aashram); she is the whistle-blower and the series rides on her shoulders.
Prakash Jha told me you are the main lead, so you have to look like a wrestler.
I was 48 kilos and had to put on a lot of weight and look like one of those Haryanvi girls.
I had only 24 days to train, as our schedule got haywire because of the fog.
Luckily, I had Sangram Singh, who is a world champion and a fantastic human being.
I had to wrestle with him.
My wrestling bit will be shown more in season two, which will coming soon.
Even I was surprised to see myself wrestle. He really trained me well.
I put on about nine kilos for the show.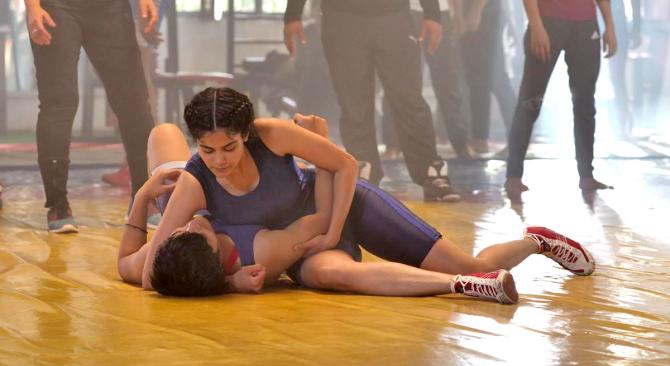 Was gaining weight difficult for you?
Yes. I am a sprinter and my metabolism rate is very high. Most sprinters are very lean.
I had told Prakash Jha that it is very difficult for me to gain weight. Only my face looks chubby. Otherwise, I am very lean.
He was confident I would gain weight, but every time I met him, I had not gained more than 700 grams.
Eventually, we managed. I am happy with the way I look on screen.
What was the most challenging part -- learning Haryanvi, gaining weight or the role?
My role was more challenging than the physical aspects of my character.
It was challenging to go through that bit where this young girl, who's so innocent... who really puts one's life out there.
When you are acting, you live that character, right? So you feel bad for the girl.
Her character is so nice and innocent in the beginning, and then she goes through a transition when she has blind faith in somebody. In the second season, it gets bizarre and you feel really bad for her.
The transition was difficult for me because I had read the script and knew what would happen to her.
You know how mean this guy (Bobby Deol's Baba Nirala) can get, how disgusting he can get.
So that was the challenging part for me.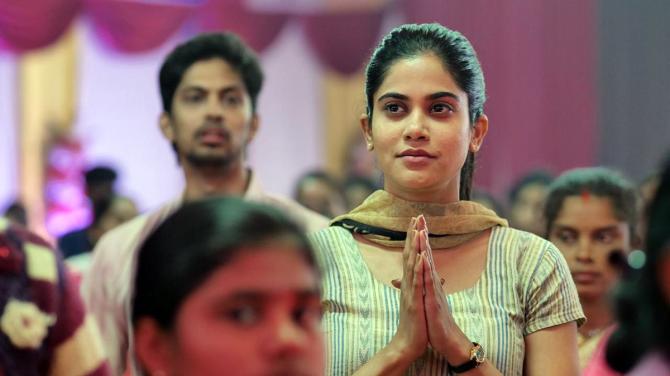 How was it shooting in Ayodhya?
Very difficult because of the cold.
We were there in November, December, January and February.
Everyone wanted to finish the shoot and go inside the rooms.
At night, the cold would get worse, so everyone wanted an early pack-up.
Everybody was from Mumbai, so it was difficult for us to deal with the cold.
How did you get this role?
I had auditioned for Prakash Jha's Jai Gangaajal so they knew about me.
I got a call from Prakash sir's office saying he wanted to meet me.
When I met him, he briefed me about the role and asked me to give a look test.
Then he said I would get the role if I gained weight.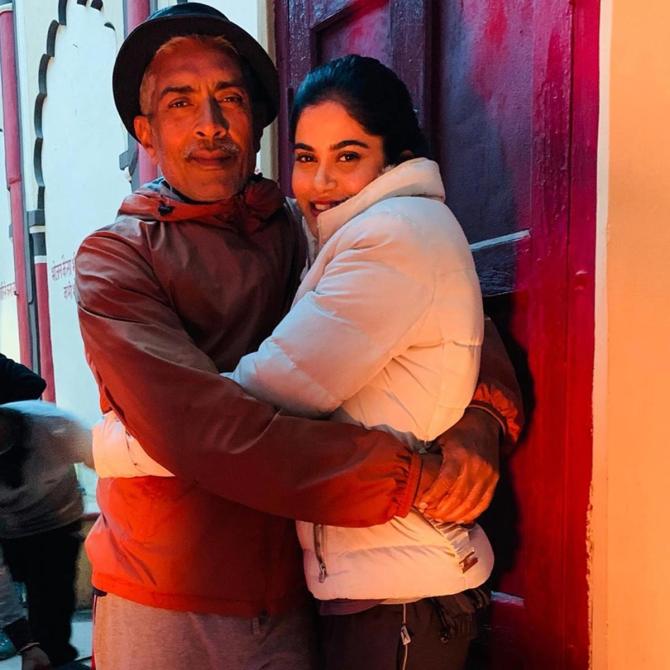 What's working with Prakash Jha like? Which of his films do you like?
My favourite movies are Raajneeti and Gangaajal, the latter more because because he stands up for what he believes in.
He's from that part of the country whereas I came to know that the caste system and caste discrimination is still prevalent in this country through this film. Otherwise, in Bombay, we don't know about caste politics. We are pretty chilled out people.
Initially, cinema was a medium to convey a message to people.
Prakash Jha sticks to his part. Of course, entertainment is also a part of it, but this needs to be told to people.
I come from theatre.
I also believe in righteousness and that we can raise our voices through art.
What kind of a director is he?
It's a delight to work with him.
He gives you your freedom but he is disciplined about when to start, how to pack up on time...
In the second season, I got so involved and lost in my character that I surpassed what was expected from me.
Three ADs (assistant directors) were weeping loudly after the shot. Even I was crying.
So he's that kind of director, who understand his job and lets the actor be. If there was anything he needed to tell me, he would just come and tell me softly.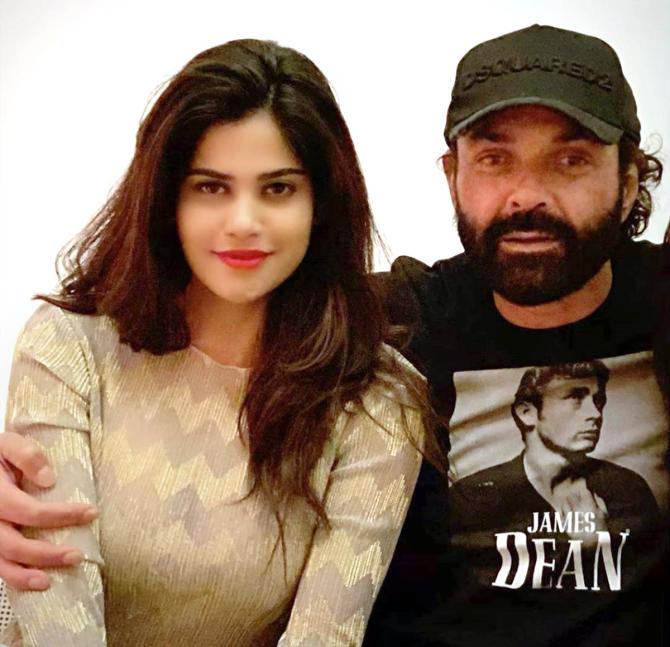 What was working with Bobby Deol like?
It was terrific!
I was a little sceptical about asking him for a rehearsal because I usually want to rehearse with my co-actors.
But to my surprise, Bobby came to me and said, 'Pehlwaan, kya kar rahi hai? Aajaa chal rehearsal karte hai.'
He has difficulty speaking in Hindi, so he would ask me, 'Did that sound weird?'
He has a child-like quality which makes you love him instantly.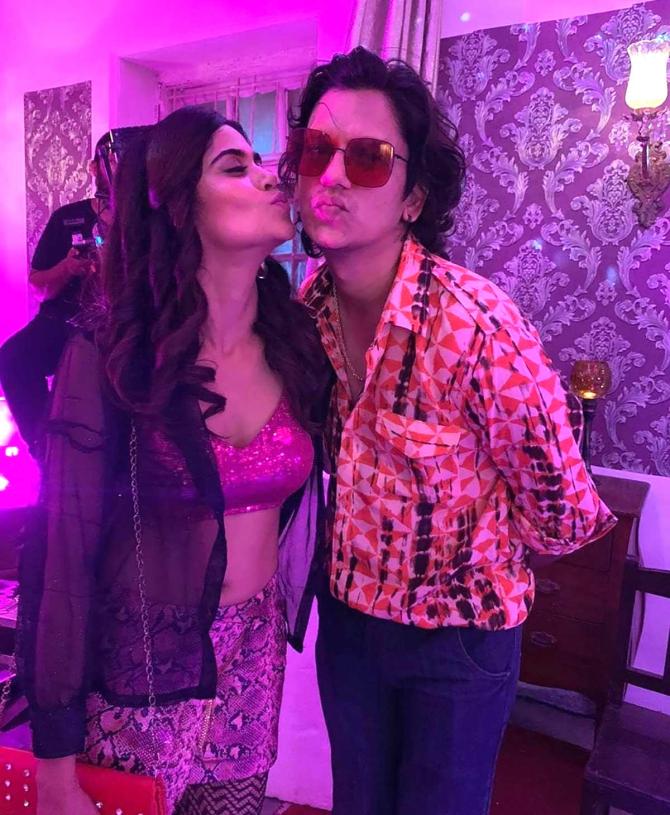 Your Web series She got a great response. How did life change post that?
I knew this character would go somewhere -- either it would be liked by people or it would be disliked completely -- because it was the personal journey of that girl.
I recently went to Hyderabad and at the airport, I stepped into a store. I was wearing a mask, but a guy recognised me. He called me by my character's name, Bhumi.
Honestly speaking, when the audience connects with you, that's my award.
Appreciation is, of course, needed later, but you want people to remember you like this.
I think my award was declared in a day or two because there was such an overwhelming response all over the world. They would say we respect you for the kind of role you have done because it is a bold one.
It was a mentally exhausting role, something people have not seen before.
I was extremely happy.
Then Aashram came, where I play the protagonist and take this whole thing to a new light.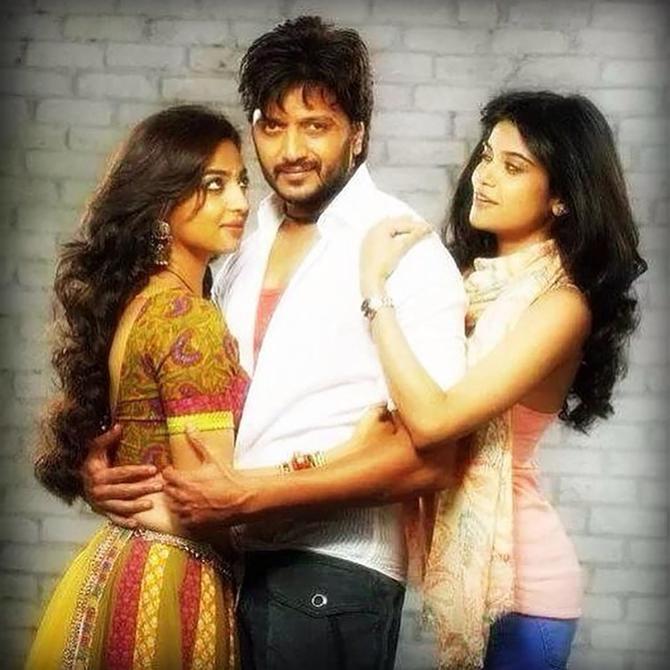 You made your debut in the Marathi movie Lai Bhaari opposite Riteish Deshmukh. It was a huge success, but it did not help your career.
Actually, it was a huge success and then I took a break of a year-and-a-half because of a knee injury.
I got back with a Tamil film with Selvaraghavan.
Then I came back to Bollywood when I felt it was time to start doing something with the directors I had been talking to.
I met Imtiaz Ali and I said, 'Sir, I want to work with you.'
That's when he told me of this part, and if I would testing for it.
That's how it started.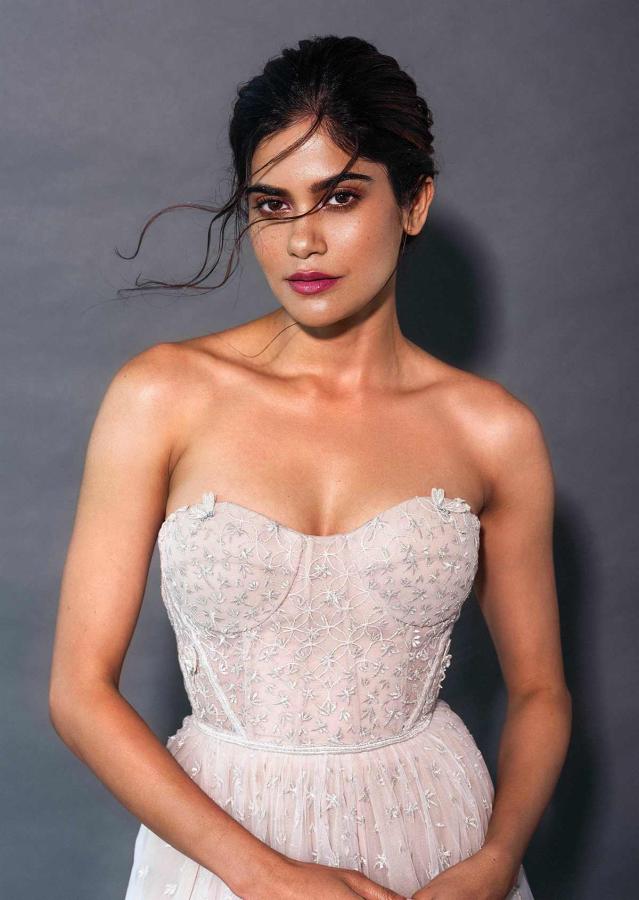 Your parents are sportspersons -- your father Sudhir Pohankar was a marathon runner while your mother Shobha Pohankar was a national level hockey player. You were an athlete too. What made you choose acting over sports?
My uncle is classical vocalist Pandit Ajay Pohankar, my grandmother Susheela Pohankar is a theatre actress.
We discuss Vijay Tendulkar and Anton Chekhov at home.
My father also did theatre; it's a part of Marathi culture, everybody has to do stage plays.
So I started doing stage plays with Satyadev Dubey and Makrand Deshpande from the age of 16.
Because my grandmother and my father were associated with it, I could do it side by side with my studies.
After that, I got into films.