Actresses in Bollywood have often worn skimpy outfits and acted in erotic scenes, making it all look very good.
Of course, it's a part of the show, and no one really has a problem with it.
Unless, someone, who has been a part of it, suddenly gets very moralistic and starts calling another a 'soft porn star'.
Perhaps Kangana Ranaut has not heard of the popular saying, 'People in glass houses shouldn't throw stones'.
Namrata Thakker points out to the times when Kangana went bold in the movies.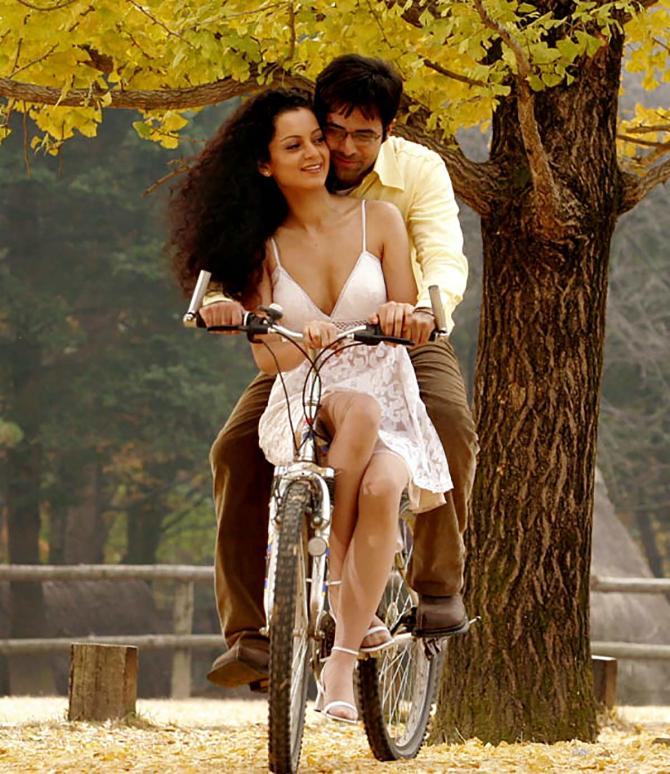 In her debut film Gangster, Kangana got everyone's attention with a solid performance and cleavage-bearing outfits.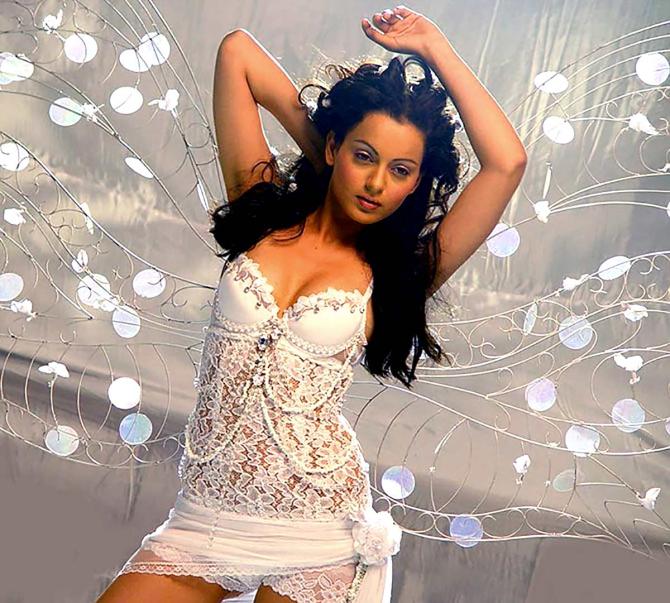 In 2006, Kangana starred in Mohit Suri's directorial venture Woh Lamhe, loosely based on the late actress Parveen Babi's life.
In the movie, the curly-haired babe went bold not just with her clothes, but also with her scenes.
For David Dhawan's comic caper Rascals, Kangana did not have any problem strutting around in a bikini.
Kangana's film Rajjo tanked at the box office, but her hot cholis and blingy outfits definitely got tongues wagging.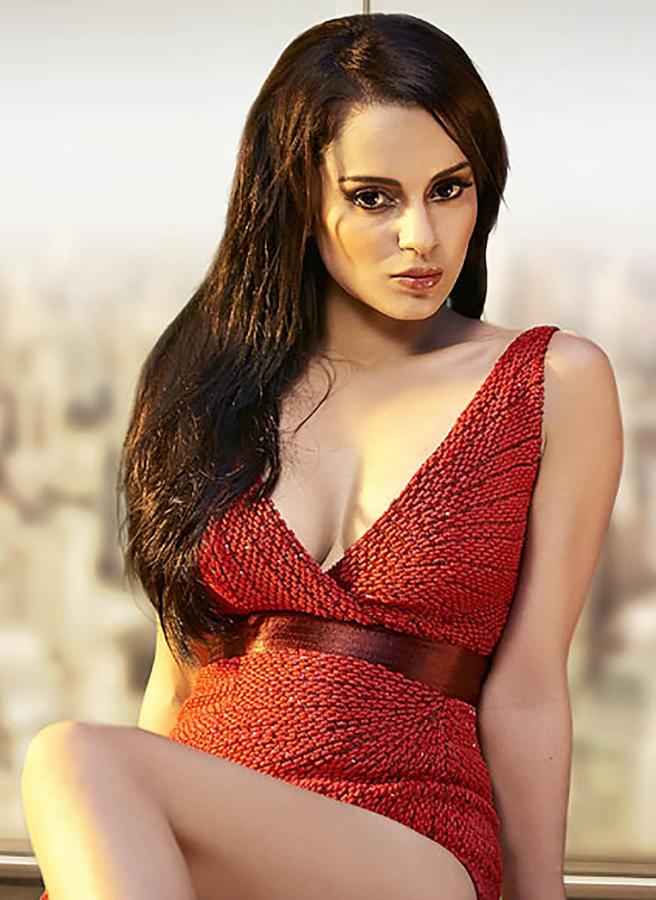 Apart from donning strapless leather bodysuits, Kangana flaunted her slender frame in Krrish 3.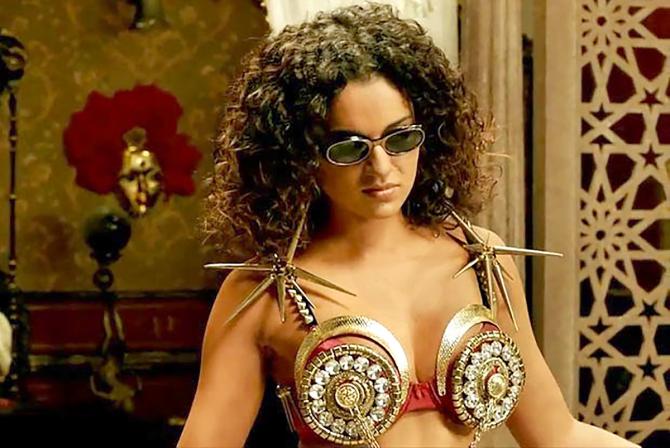 Of course, there's her Revolver Rani look that we can't get enough of.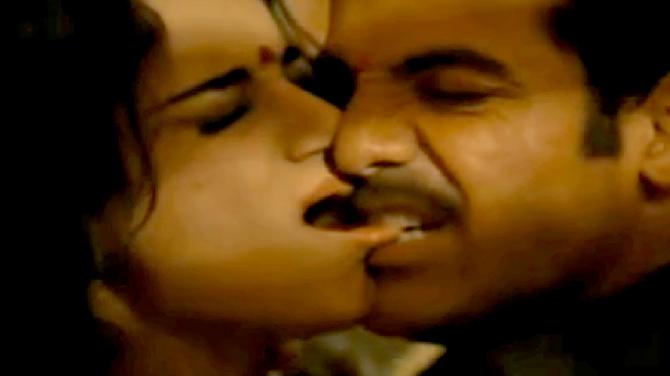 Kangana has a lot of online kisses to her credit as well, including this one from Shootout at Wadala.