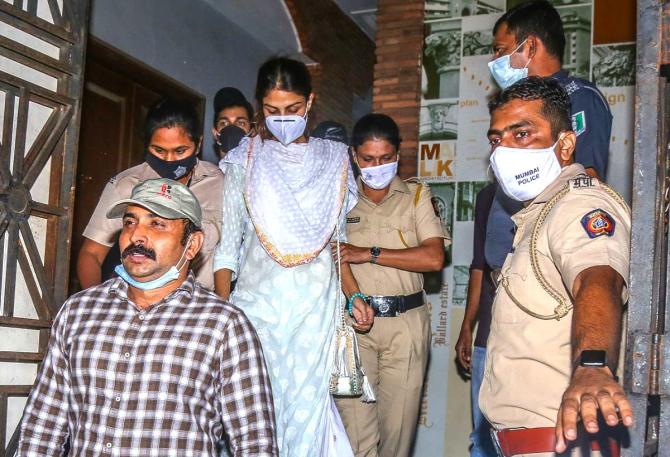 After Lakshmi Manchu and Taapsee Pannu, Rhea Chakraborty has found support in yet another colleague from the film industry.
Vidya Balan stood up for the actress, who has been charged with abettment to suicide by her late boyfriend Sushant Singh Rajput's father, K K Singh, and has been facing a media trial since then.
Vidya took to Twitter to respond to Lakshmi's post and tweeted, 'It is so unfortunate that the tragic and untimely death of a beloved young star Sushant Singh Rajput has become a media circus.'
'In the same breath, as a woman, my heart breaks at the vilification of Rhea Chakraborty. Isn't it supposed to be 'innocent until proven guilty', or is it now 'guilty until proven innocent'!?'
Rhea has been vocal about the mental trauma she has been going through since the investigation into Sushant's death by suicide commenced.
She has been grilled by the CBI for about 35 hours over the last four days while her brother Showik was questioned for five days.
Her parents Indranjit and Sandhya were called for questioning for the first time on Tuesday, September 1.