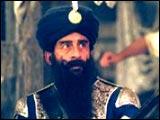 Director Stephen Norrington's The League Of Extraordinary Gentlemen, which pits one of our best actors Naseeruddin Shah against international superstar Sean Connery, releases in India on September 12.
Neither the US critics nor the US box office was too happy with the film, which released there on July 10. In India, the film releases alongside five Hindi movies (Joggers' Park, Chupke Se, Market, Parwana and Hawaayein) and may once again find the going tough.




Asha Bhosle: I think young

Baghban: A preview

Toronto fever continues...

Ben-JLo marriage postponed!
But then it's not everyday that we see an Indian actor playing a full-fledged character in a mainstream Hollywood movie. Shah, however, isn't too excited. For him, this is just one of many roles.
When rediff.com met him during the final schedule for Rajiv Rai's Asambhav, he did not seem thrilled at finally getting a Hollywood credit. Dressed in bright blue silk shirt and black trousers, with his hair coloured a golden yellow, Shah talked about the film as matter-of-factly as he would of any 'Bollywood' release:
How was it working with a Hollywood cast and crew for the first time?
It was like working in an organised Bollywood set-up. The script was like it is here, very much Bollywood. But the planning and the execution were absolutely meticulous. That was what made it different.
I was very curious to know how big films get made in Hollywood. I was also interested in knowing about the special effects department, which we never get to know about here. In that sense, my curiosity has been satisfied.
Did a lot of change happen to the script after you had signed on? Did the other actors try to incorporate changes to suit them as the shoot progressed, like it happens here? Or do they stick to the typed document?
That happens with every film. You suggest something as the film progresses. Some changes are made along the way. It happened with this film too. Nothing extraordinary.
How was it working with Sean Connery?
Very good! He is a very pleasant and likeable person who thinks of himself as an ordinary human being. That is a great quality in such a big star. He doesn't take himself seriously. He was a really sweet and wonderful person. I don't think I have met anyone quite like him.
You have worked with many big stars in Hindi and other language films in India. Did you find Connery better than them?
I am never comfortable working with stars. Most of our stars take themselves too seriously. They should learn from a person like Connery. He is the best-known face in the world. He has been a star for over 45 years, yet he does not look at himself as if he is a star. Our stars should stop taking themselves so seriously. They should all learn from him. He is so down-to-earth. You can talk to him, and when you do that, you realise he is listening to you. That is something I have never felt when I do that [talk to actors] here in India [laughs].
Is there any role in the film, other than Captain Nemo, that you would have preferred to do?
I don't look at my work in that manner. I am happy with what I get and make the most of what is offered to me.
The reviews for the movie in most American papers...
[Cutting the question short] Yes, they hated it.
Unfortunately, most reviews did not mention you either.
It doesn't bother me. I don't take reviews seriously. I don't even read them. Who is this person blasting forth his opinion? What's his worth, and how different is he from any man on the street? In that sense, any person's opinion is worth listening to.
A critic's opinion is not necessarily worth taking seriously. Sometimes it is, sometimes it is not. Yes, the critics have hated the film; but that has never stopped any film from being successful [laughs].
Yes, it is not a great film. It is an action adventure and is not to be taken seriously. It is funny. It is witty and really exciting. It has great special effects. I thoroughly enjoyed doing the film.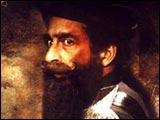 I am not great in the film. I am only adequate; I am good enough. I did not do the film because my role was outstanding. I did it because I wanted to see how a Hollywood film is made.
But yes, it's not a bad role. The fact that critics have not mentioned my performance in the film is not surprising. There are a lot of other things, like Connery for one. He's the main curiosity of the film.
And there are many other American actors in the film who the press there [in Hollywood] is more interested in. So I am not surprised I was not mentioned.
If your performance had been talked about in the reviews, wouldn't it have helped get you more recognition and roles there?
I am not necessarily looking for more roles there. I don't look at my work as an avenue for generating more work. For me, my work itself is sufficient. It's of no consequence to me whether other work comes my way. I am content with what I get.
I have some films on hand here. I have Rajiv Rai's Asambhav and Vishal Bharadwaj's Miya Maqbool. Apart from that, I am doing some plays and some new ones should be out by the yearend.
Plays as in...
[Cutting in] Stage plays.
Yes, of course. I meant, are these more of the Saadat Hassan Manto and Ismat Chugtai plays which you are doing right now?
No, we have done quite a few shows of those plays. In fact, we have stopped performing them now.
I am working on a production of George Bernard Shaw's Don Juan in Hell that will be staged by November. I am also working on an enactment of Kahlil Gibran's The Prophet. That should also be ready by the yearend.
Do you plan to take these plays across India and abroad?
We will start with some shows in Mumbai. After that we will take them to wherever we get invited. We usually get invited to places like Bangalore, Kolkata, Delhi, parts of Punjab like Chandigarh -- there are very good audiences there. Also in Ahmedabad.
You seem to enjoy theatre much more than cinema.
Yes, I think so too. After 25 years of doing both, I have come to the conclusion that I enjoy doing theatre more.
Is this because, in theatre, you can decide on what plays to pick up, what roles to choose from, what themes...
Yes. You have better themes to pick up from; you have greater writers whose work you can choose and test yourself against. You are free to decide the kind of play you want to do. You don't feel pressured by monetary considerations of success or failure, as most plays we do here are experimental in nature. We do it for our own pleasure.
In theatre, there is a unique feeling of everyone working as a team, which you never get in films. Like I have been sitting here [inside an air-conditioned, luxurious van] for four hours, waiting, while the entire crew is sweating it out there on the sets. I have no idea of what they are doing there. They have no idea of what I am doing here. This is no fun. Most movies are like this. There are very few movies that I can say I have really enjoyed doing.
You enjoy a movie when you are seeing it. Seldom when you are making it [laughs].
Do you see movies in the theatres?
Yes, of course! But not Hindi movies. I can't stand them.
Not even your own? 
No. Not even my own. Though I haven't done too many recently. I have hardly done some four films in the last four years.
When I was doing Hindi movies regularly, I used to go to the theatres to see the audience's reaction. But, honestly, I don't enjoy seeing Hindi films. 
Which was the last Hindi film you saw in a theatre and liked?
Mr and Mrs Iyer. That was a very good film. Before that I think it was Lagaan. I liked it very much.
And what about in the West? Did you see any movies when you were shooting there?
No. I prefer to watch a lot of plays when I go abroad, which I cannot see here. I can see English movies here too, sooner or later. I see all sorts of plays, operas, ballets, puppet shows, everything.
The productions there are on a very large scale. Do you think we can ever do such plays here?
No. We don't have the machinery and the know-how. And I don't want to do plays of that kind. I only enjoy watching such plays.
Those are not plays. Those are films. When you are watching a big Broadway production like Bombay Dreams, or Cats, a Sunset Boulevard or a Phantom Of The Opera, it's like watching a film.
These are all about special effects, tricks -- those plays are all about machinery. There is nothing human in them. Might as well watch a film.
I don't think we should even try making a play like that. We should do simpler plays involving people more than machinery. We should go back to our folk and classical forms of theatre and learn from that.
When you entered the industry some 25 years back, there were a lot of low-budget, experimental, realistic films being made. You later rejected a lot of them as being trash and unnecessarily dark. Do you think it is time our filmmakers went back to making sensible films?
There are a number of filmmakers who are doing exactly the same now. And the good sign is that a lot of these films have been successful. Films like Jhankaar Beats, Mr and Mrs Iyer and some others. That will happen every few years.
The mistake we made in the seventies was imagining the movement would sweep the country and change the course of filmmaking. The filmmakers had the pretension. Frankly, we all did. So when the movement collapsed on its face in five years or so, we were all shocked.
Now, if this movement -- if we may call it that -- lasts even five years, I'd say it is a good thing. When it collapses, which I am sure it will, we should not be shocked and start lamenting that good cinema is dead. Because when the need for good cinema arises, we will make good cinema. It is as simple as that.
There are a number of good films ready for release. I recently saw Rajat Kapoor's Raghu Romeo, which is absolutely wonderful. There's Pankaj Parashar's new film. I am also looking forward to Sudhir Mishra's Hazaaron Khwaishen Aisi. Then Ketan Mehta has joined hands with Aamir Khan to make 1857: The Rising, which is a very good thing. I am sure that can be a great film.
There is hope, but not from mainstream Bollywood. They will continue to churn out the same rubbish that will continue to be lapped up by millions of people across the world [laughs]. There will be no salvation.
There have been reports of you getting into frequent conflicts with co-stars and directors on your film sets. Is that due to misunderstandings or is it due to the overemphasis on star status...
No, I have never got into conflicts over star status. I have never been part of this Bollywood race.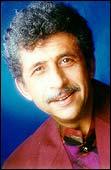 The conflicts I have had have been more with the so-called art filmmakers. These have been conflicts of difference of opinion, creative conflicts, where I felt I was unhappy with the quality of work being done.
I don't know why, but they feel an actor should not voice his opinion. I don't think I have punched anyone or had any serious conflicts with anyone. It had nothing to do with any work ethic or anything like that.
Yes, I disapprove of a lot of things in the Mumbai film industry. But frankly, it does not anger me anymore. Let's put it this way: This is how the industry is, and this is how it will remain.
You have done some brilliant comedy films like Kundan Shah's Jaane Bhi Do Yaaron. Do you miss working in such films?
Yes, of course. In fact, I can never forgive these filmmakers for not making such films anymore. Ask these filmmakers why such films are not being made and they say a set-up like that does not exist; actors of that calibre are not available. They will say we did not get an audience. My question is, did they expect to get an audience in the first place? If no, then why did it disappoint them?
The audience still exists. They just jumped. There's no excuse. The rats just deserted the sinking ship. That's what they all did.
Click here for More Interviews