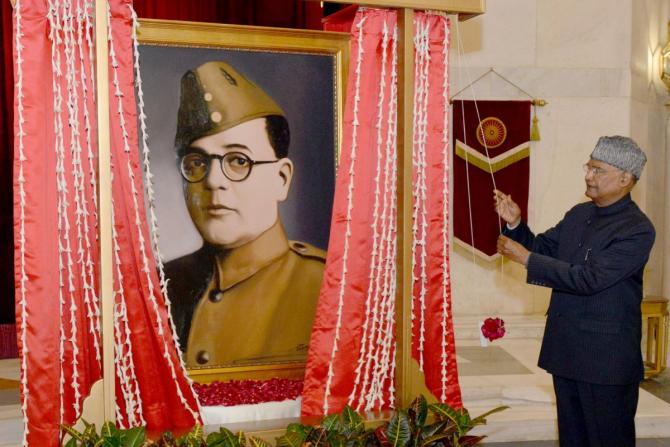 A portrait of Netaji Subhas Chandra Bose was unveiled at Rashtrapati Bhavan to commemorate his 125th birth anniversary on January 23, and it briefly whipped up a social media storm.
Netizens claimed that the portrait resembled Bengali movie star Prosenjit Chatterjee who played Netaji in Srijit Mukherjee's Bengali film Gumnaami.
Later, it was revealed that the portrait was actually that of Netaji, not Prosenjit.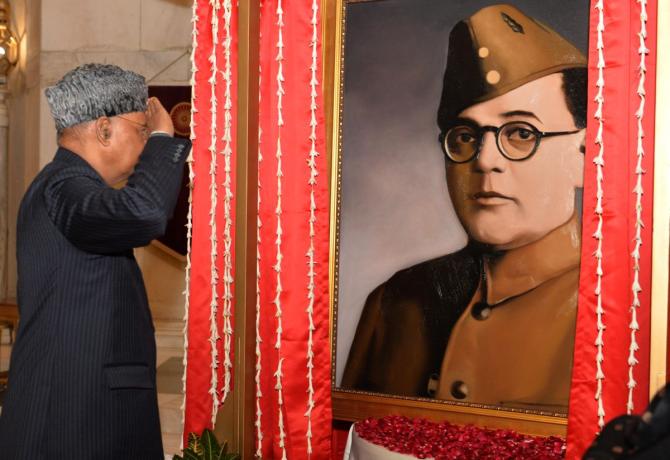 Prosenjit was flattered to be mistaken for the freedom fighter.
'I would like to congratulate painter Paresh Maity for the wonderful piece of art in remembrance of our national hero Netaji Subhas Chandra Bose,' he posted on Twitter.
'As an actor, I'm elated that people thought the painting resembles my character in Gumnami,' Prosenjit added.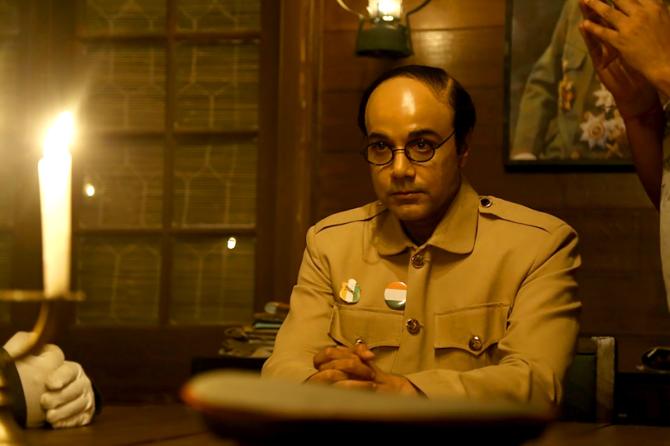 Gumnami, which released in 2019, was based on the Mukherjee Commission hearings.
Bose is played by Prosenjit while Mahatma Gandhi and Jawaharlal Nehru are played by Surendra Rajan and Sanjay Gurbaxani respectively.
Most of the narrative tries to piece together the hearsay about Netaji's reported death in an aircrash in 1945 by weaving in and out of lives that are documented by history and fomented by the imagination.
Director Srijit Mukherjee feeds on the nation's relentless curiosity about Netaji's death by drawing hypothetical situations in a seamless flow of known and unknown facts.
For the sequences in the 1940s, Mukherjee makes telling use of black-and-white images with some interesting 'period' touches that don't go overboard.
Since the film follows the proceedings of the Mukherjee Commission, it tends to get wordy. But when we come away from Gumnaami, we get a sense of the nationalist who was wronged by history.