Salman says 'no' to Madame Tussauds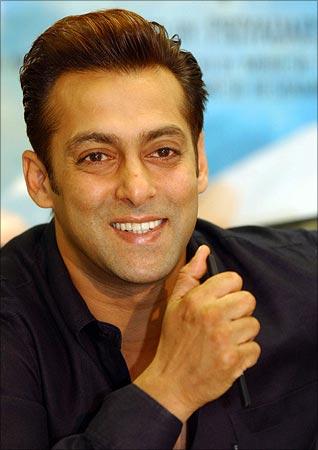 The latest in tinsel town is that Salman Khan [Images] has turned down London's [Images] famous Madame Tussauds.

Apparently, the internationally-renowned wax museum invited Khan to get a wax replica of himself made by them. As no particular reason was given, we can't help but wonder if Aishwarya Rai's [Images] wax figure has anything to do with it.
Sallu and Ash have tried their best not to cross each other's paths since they broke up a couple of years ago. In fact, the only time they attended the same event was the premiere of Ravi Chopra's Babul a year ago. The film starred Salman, as well as Ash's then prospective pa-in-law, Amitabh Bachchan [Images].
Anyway, if Salman had given Madame Tussaud's the green light, he would have been the fourth Indian actor to be there, after Amitabh, Shah Rukh Khan [Images] and, of course, Ash.