February 03, 2006 16:47 IST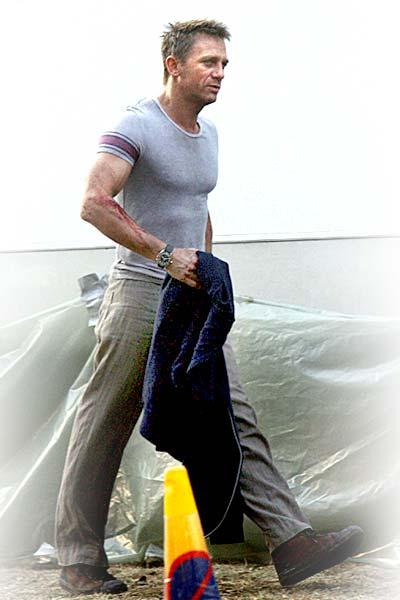 Ladies and gentlemen, presenting James Blonde.
Here's one of the first images of Daniel Craig [Images] as Bond, from the sets of the upcoming Casino Royale.
Directed by Martin Campbell, the film is being shot at the Modrany studio in Prague.
From the looks of it, the actor wasn't kidding when he said he wanted to create a grittier, more rugged spy.
Shooting may have begun, but major casting details are still sketchy. The film's villain Le Chiffre, for instance, has yet to be cast.
It was recently announced that Thandie Newton would play Bond's love interest Vesper Lynd, but no official confirmation has been issued yet.
Currently, there are rumours that Rose Byrne and Rachel McAdams are still on the Bondgirl shortlist.
If James Bond [Images] finally gets the girl, Casino Royale should premiere in November.
Don't miss: My, how Bond has changed
Photograph: Getty Images