Advertisement
April 13, 2006 16:04 IST


Legendary Kannada actor Dr Rajakumar is one of the most loved actors in Indian cinema today. His death on April 12 is a great loss for people for have known him personally, as well as his million fans across the world

Filmmakers and politicians pay tribute: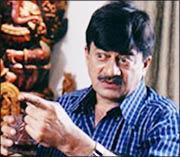 Anant Nag
Actor and politician
I began my career in the Kannada film industry in the 1970s, 20 years after Dr Rajkumar's film career began.
By then he was an icon, a colossal figure. Everybody worshipped him. He was a pioneer, uniting the Kannadigas.
After Independence in 1947, Karnataka was broken into Kannada speaking areas in Mumbai residency, Chennai residency and Hyderabad residency. After 1956, reorganisation of states took place, and Karnataka became a state. He brought Kannadigas together.
I was introduced to him in a studio where he was shooting. Later, I had the privilege of acting with him in two films -- Kamnabillu and a mythological film called Bhakt Prahlada where he played a demon Hiranyakashyap, Prahlad's father and I was the celestial singer, Narda.
He was a simple man who guided us and gave us tips without making us feel pressurised. He was very down to earth. People, including young actors like me, hero-worshipped him. When he was given five-star hotels rooms during his film shoots, he would be very uncomfortable and would sleep on the floor.
He was asked to join politics many times but he always refused. But when it was the cause of Kannada, he led The Gokak Movement to implement the law to have Kannada as the primary language of Karnataka.
He acted in three or four films a year and they were very popular. Later to avoid overexposure, he did only one film a year. And they were always house full.
He acted in movies with mythological, historical and social significance. He did comedies and tragedies. But he shined in devotional roles the most, like Bhakta Kumbara and Raghvendra Swami. He played the roles of saints. Bangaaradha Manushya was my favourite.
On the rare social occasions when we met, he would remark that we should meet more often. Two months ago, he spoke to my wife Gayatri who had also worked with him earlier. He said neither do you come home, nor do you call us.
In the last one year, he had to visit the heart institute for health issues more than a dozen times. Last month, his brother Gauravvaradraj, whom he was very attached to, died of a heart attack.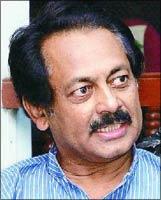 Girish Kasaravalli
Filmmaker
Every Kannadiga worships Dr Rajkumar because of his various portrayals of characters onscreen. From childhood, I have idolised him. The Kannada identity has always been associated with him.
I met him in 1987 at the Golden Lotus Awards. He appreciated my film, Tabarana Kathe, which won the award then. He always spoke from the heart and genuinely expressed himself.
What impressed everyone who met Rajakumar was his simplicity and innocence. He was a very straightforward man and had respect for all. His simplicity came naturally to him. He was very humble; he spoke to people as if they were his friends. Even during shoots, we are told, he would arrive on the sets before the stipulated time and we had to be ready with make up for the shots. He would leave only after pack up. He never dictated terms.
He will always be known for his excellent portrayal of mythological characters. He played the roles with great intensity. I still remember the scenes from the movies Sant Tukaram, Satya [Images] Harishchandra and his role as Babruvahana where his performances were of high order.