Paytm's secondary share sale gave an opportunity to its employees - both former and current - to liquidate their vested Esops and earn around Rs 500 crore in total.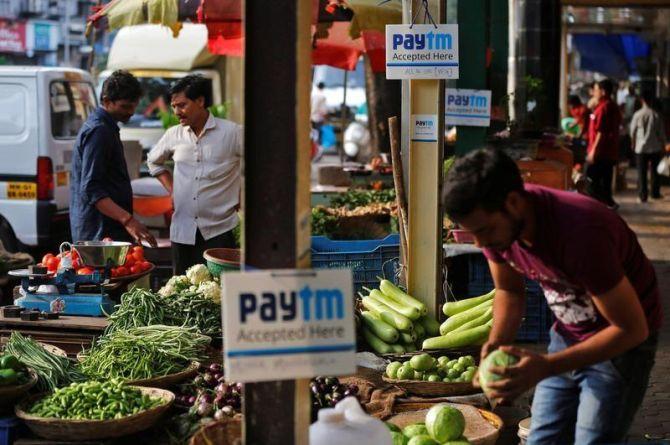 It is not just Paytm boss Vijay Shekhar Sharma whose cash register has not stopped ringing for the past one year.
Thanks to a commanding valuation of Rs 63,580 crore (Rs 635.8 billion), 200 of the firm's current and former employees have also become richer by Rs 500 crore (Rs 5 billion).
The mobile-first financial services firm, run by One97 Communications Ltd, recently announced completion of a secondary share sale round that valued the company close to Rs 635.8 billion, gave an opportunity to Paytm employees to liquidate their vested employee stock ownership plan (Esop) and earn around Rs 5 billion in total.
An ESOP is a benefit plan to enable employees to acquire shares in the company.
Paytm, which was valued at around Rs 445.09 billion in May 2017 when it raised around Rs 11,445 crore (Rs 114.45 billion) from Japanese telecom giant SoftBank Group, got a bump in valuation after its most recent rounds of secondary sale of shares, most of which according to sources were sold to Discovery Capital.
"Over 200 former and existing Paytm employees across various verticals including business, technology, product, administration, human resources, sales, and finance have liquidated Rs 5 billion worth of shares through secondary sale till date.
"These employees, most of who have been with the company since inception, have benefitted," the firm said.
The company said that it calculates the eligibility for awarding Esops based on an individual's contribution to the firm, long-term potential, and duration of employment.
"Esops are one of the most effective reward and retention tools, and the success of Paytm has helped create unparallel wealth among its employees.
"The company's open culture and values based on empowerment and ownership have attracted and retained the best talent in the industry, helping it drive strong growth," the company said.
Last year in December, online marketplace biggie Flipkart had completed buyback of ESOPs worth Rs 650 crore (Rs 6.5 billion) from its present and former employees.
"About 3,000 present and former employees of Flipkart, Myntra, Jabong, and PhonePe participated in the fourth Esop buyback programme in five years," the company had then said.
The buyback is till-date the largest liquidity provided by an unlisted firm to its Esop holders for encashing an unspecified percentage of their vested stock options.
"Employees are our strength and without them we could not have built the e-commerce industry in India.
"As an organisation, we believe they are equal partners in our success," Flipkart Chairman Sachin Bansal had said in a statement.
Flipkart had this Esop buyback after it successfully raised about Rs 25,430 crore (Rs 254.3 billion) from SoftBank and Chinese Internet conglomerate Tencent.
Photograph: Shailesh Andrade/Reuters