Ramamurthy Thyagarajan, the man behind the Tamil Nadu-based Shriram financial services group, and Adi Godrej, who heads the Godrej group, were on Friday awarded the Padma Bhushan.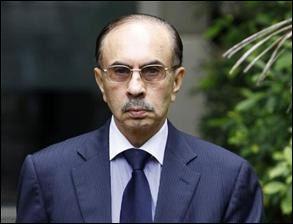 The Padma Shri went to health and fitness entrepreneur Vandana Luthra, Dalit entrepreneurs Kalpana Saroj and Milind Kamble, motive force in the south Indian sugar industry Rajshree Pathy, and Hemendra Prasad Barooah, a pioneer in the Assam-based tea industry and industrial packaging business.
A large number of the civilian awards went to persons from the 'art' category, especially from Bollywood, including the late Rajesh Khanna, Sharmila Tagore and Ramanaidu Daggubati (Padma Bhushan). Sridevi, Nana Patekar, R Nageswara Rao, Madhu and Ramesh Sippy (Padma Shri) were among other Bollywood personalities to get the awards.
From the journalist category, Pablo Bartholomew, whose pictures from the Bhopal gas leak tragedy continue to be the most graphic reminders of the disaster, was given a Padma Shri.
Manju Bharat Ram got the Padma Shri posthumously for social work. Gayatri Spivak (Padma Bhushan), well-known philosophy and history scholar, and Anvita Abbi (Padma Shri) were also conferred the honours. Mary Kom and Vijay Kumar, among others, were awarded honours in the sports category.
The announcement of the civilian honours list was delayed this year because authoritative sources said there was some debate about recipients of the Padma Vibhushan, the second highest civilian honour. Ultimately, it went to two persons in the 'art' category - artist S H Raza and Raghunath Mohapatra - and to two scientists, Yash Pal and Roddam Narasimha.