'I see a lot of potential in new singers.'
'But the thing is, there is a lot of hard work.'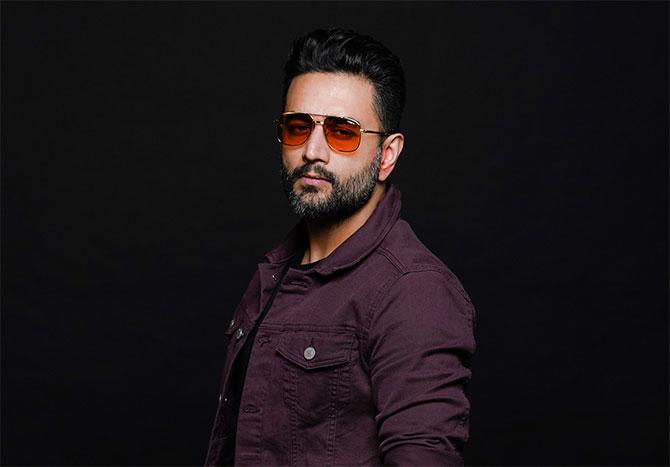 "This is the best time to turn all your energies into positive thoughts," composer Shekhar Ravjiani tells Rediff.com's Rajesh Karkera over a Zoom call in the concluding segment of a two-part interview.
Among the current generation of artists, who do you listen to?
I listen to a lot of music. Whether it's Indian rock or an independent artist, a classical vocalist or a santoor player of our generation.
For me, music is not limited to Bollywood music. But the music industry is vast and spread across many many genres.
I've been hearing a lot of independent music as a lot of bands which are coming up nowadays, if you go and check their followers, they might not have more than 500 or 600 followers.
Some of them may have less than 2,000 likes on their song. But they are phenomenal and they have the potential.
So there's a lot of great music and new talent which is coming into our business at the moment.
Do you think anyone could be the next Raghu Dixit or Arijit?
Well, a lot of people have asked me this question earlier and I always feel that a person should not try and reach a certain level of the opposite person.
If someone says I want to be Arijit Singh I would tell that person to try and be better than Arijit. Or try and reach a level where you are loved and respected throughout the world, be a global artist.
I see a lot of potential in new singers. But the thing is, there is a lot of hard work.
Your fate and your destiny also plays a very, very, important role.
There might be composers who are better than me.
There may be better singers. But the right opportunity, the right timing would make them a worldwide name.
Sometimes, it's all about right timing.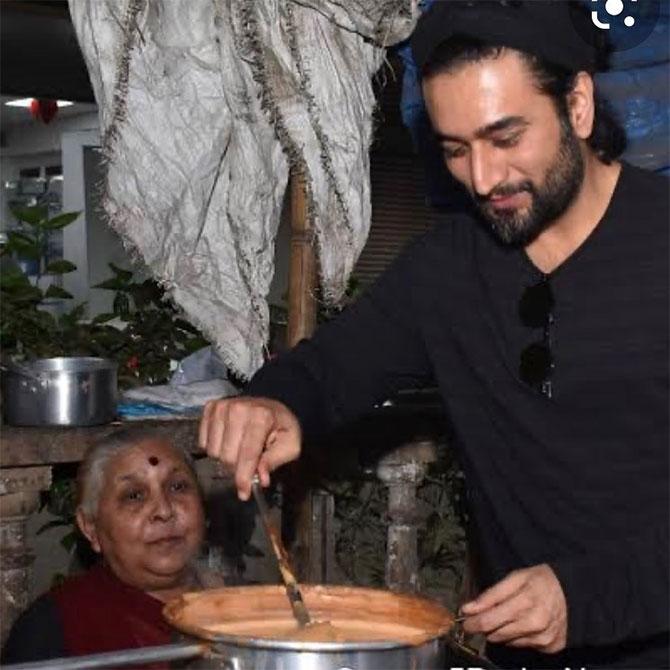 How have you been spending time in the lockdown?
I have been making great music, some really awesome music.
The reason I'm saying awesome is because I've got extremely close to my craft in these three months and I enjoyed the process of making music making songs for nothing.
I was enjoying the process of just making music and exploring new sounds, new possibilities, and also interacting with GIIS students.
So these three months have been beautiful, amazing.
---
DON'T MISS: 6 questions with Shekhar Ravjiani
---
When you are not making music, what keeps you busy?
Well, I've been cooking regularly. And I've been uploading stuff on Instagram.
I've been spending a lot of time with my family, especially with my daughter.
Your daughter must be glad to have you at home.
Yeah, well, she was glad, but now she wants me out of the house! I'm just kidding.
But yeah, it's been great to learn so many new things which, you know, wasn't a part of my life -- cleaning, cooking, having intellectual conversations with a lot of people.
Any tips on how to stay positive in the lockdown?
As a father, as a family member, I'm not allowing my family to go anywhere.
We have to stay indoors at the moment because we haven't reached our peak yet.
To avoid it (coronavirus) from spreading, we need to be absolutely safe and take precautions.
Yes, there are a lot of people who have to go to work. They should be very careful.
Old people and children need to be positive that things will be okay.
If you are an artist, a painter, musician or a writer, work on your craft.
This is the best time to turn all your energies into positive thoughts.
Your message for young musicians.
Don't be in a rush.
Work on your craft.
When the right time comes, nothing will stop you from achieving what you deserve.
---
Feature Production: Rajesh Alva/Rediff.com