For most of us, travelling the world is a dream.
Meet the couple who've made their dream a reality.
They've covered over 3,300 kilometres on their bike already and are looking forward to the rest of their journey.
Despite the ups and downs they've faced, their story will inspire you to tick things off your travel bucket list.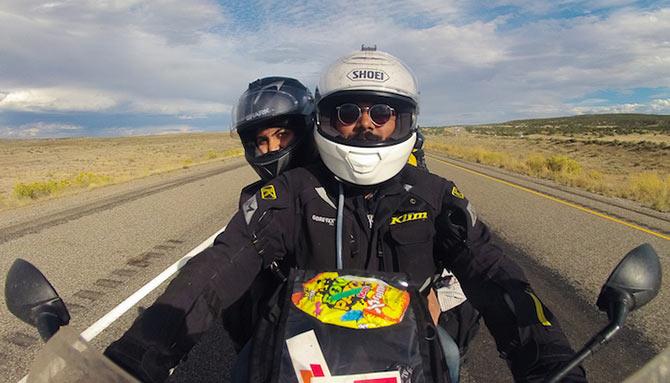 Wedding photographer duo Monica Moghe and Sharik Varma are on their dream vacation.
In fact, it's many vacations.
They are exploring every inch of the world on their motorbike. And while that may seem like a great idea, it took them five years of meticulous planning and saving.
So if you are thinking of just taking off, give it some thought. It may seem like a great way to update your Facebook status every few hours, but it will certainly burn a hole in your pocket.
The couple shares tips on how to plan that one year off and how to make it work financially.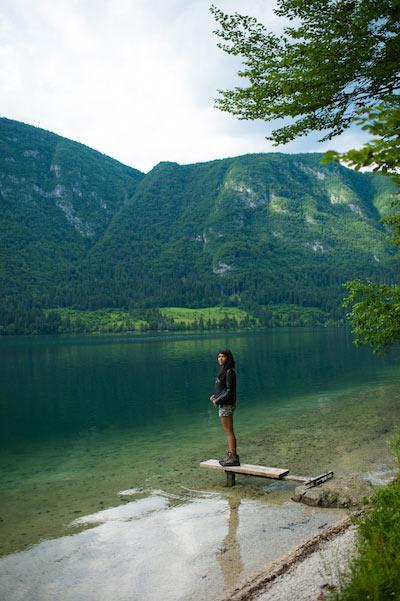 Says Monica (pictured left), "We had been planning this tour for almost five years. So this definitely wasn't a spur of the moment decision.
"Most people, especially in India, are so strung up with work and regular life time-tables, that they usually only see such travel on adventure travel shows on infotainment channels and never really end up going out like that.
"When you stay at a hotel booked through an online portal, you never end up seeing the real place."
But, going around the world is hard work, especially on a motorbike.
Monica and Sharik are touring the world on a Triumph Tiger 800XC and for their travels they had to ensure their mean machine was equipped to carry them, their luggage and their equipment.
They both recommend soft saddle bags, mounted on the sides of the bike lined with dry bags.
"For the rear-mount luggage, we got a pelican case. It's the type used by photographers and musicians to store their equipment," adds Monica.
Other small things, camping gear etc., was packed in a duffle-style dry bag and strapped onto the pelican case with the help of bungee cords.
While this may be the adventure of a lifetime, the duo advises everyone on their safety gear and to not take this lightly. That's why they focussed on wearing good-quality helmets and riding gear.

The most challenging part of their tour was transporting the motorcycle across continents, especially when it came to flying the bike as air cargo.
Many countries require a document called the 'Carnet de Passage,' which ensures that the vehicle being transported out of the country for travel will be brought back.
But logistics aside, how did they ever find the money to do a world tour?
Monica explains, "We are financing this trip ourselves. We've been saving for it for five years. Honestly, it didn't involve exponential sacrifices. It just requires making choices that work for you.
Skipping on that fancy restaurant meal every other day can buy you a return ticket to Turkey.
It only takes skipping six to eight such meals. It's just the mindset that changes everything."
One of the ways they cut down on hotel costs was to stay with people through couchsurfing.
So far, the couple has travelled 33,000 km by road.
Since they work seasonally, their plan is to travel like this for the next four to five years, covering more countries each year.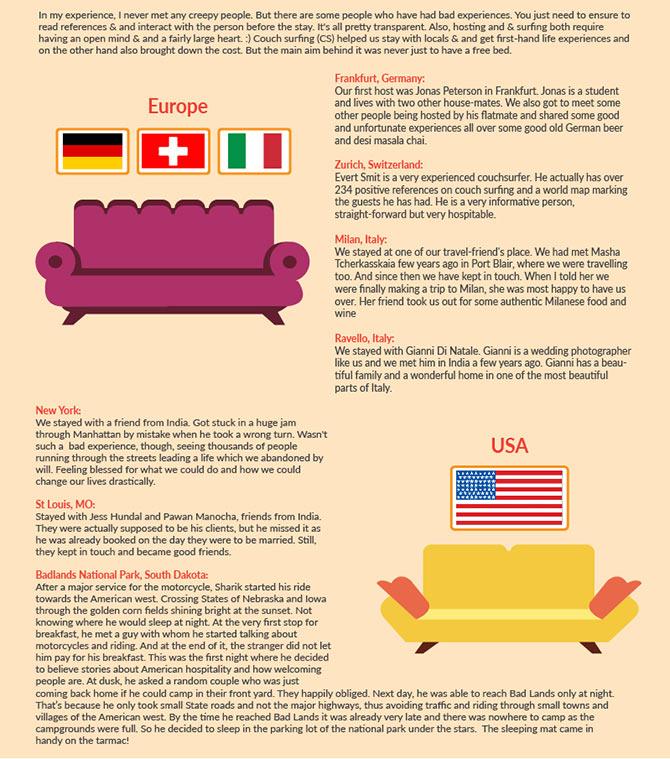 But is their carbon footprint huge, having taken so many flights every year?
"Our motorcycle is always pollution-checked and we drive at an optimum speed to maximise mileage. It not only works out economical, but lesser fuel consumption leads to lesser air pollution in-turn. We avoid using use-and-throw plastic items like plates, bowls, cutlery and water bottles. Instead we refill our water bottles and try to buy food in resealable packs. Also, we use rechargeable batteries. We carry as little equipment as possible. We respect the forests and other lands that we camped in and always left the space as close to as how it was earlier," Monica says.
What has it been like for their relationship to spend so much time together, thrown into all kinds of situations that may be stressful?
After all, most couples are not really together 24 hours a day and seven days a week just with each other.
Sharik says, "We woke up each morning, whether in a tiny tent or on the floor or someone's couch or a plush bed, with a smile on our faces and a pleasant greeting to each other…and that's what matters. Even if we had just had the worst disagreement over something silly, the previous night!"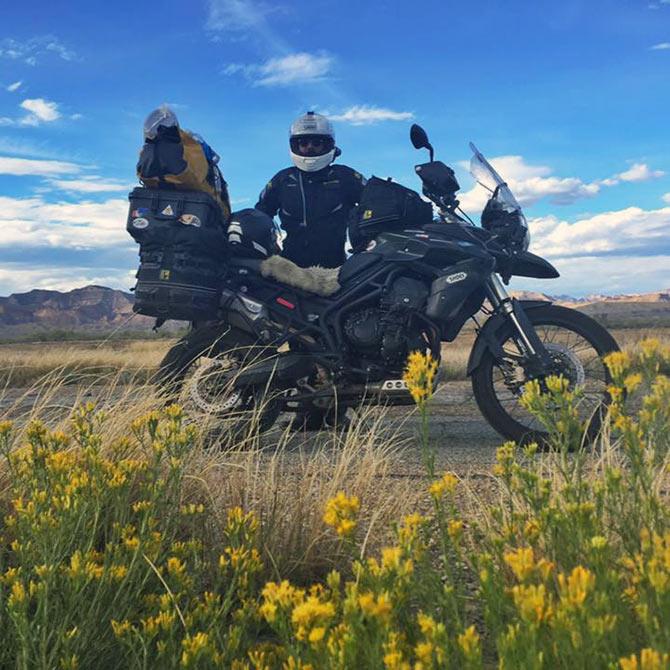 For Monica, the worst part of being together was to have to shout out to Sharik over the sound of the motorcycle and the wind.
Monica recalls what was one of her best experiences, at Norway, when they slept in the waiting room of the ferry office.
"The sights we saw together that day were breathtaking," recalls Monica.
So here's to the happy campers. They still have many more countries to cover together.
As they complete their grand world tour, remember their most important tip: keep your day job, don't just quit and walk away into the sunset; put in the hard work and plan everything. After all, even lifetime adventures require hard work.