"I want you to know that we're all in this together, and most importantly that there is hope," Deepika Padukone told the audience at TIME 100 Gala.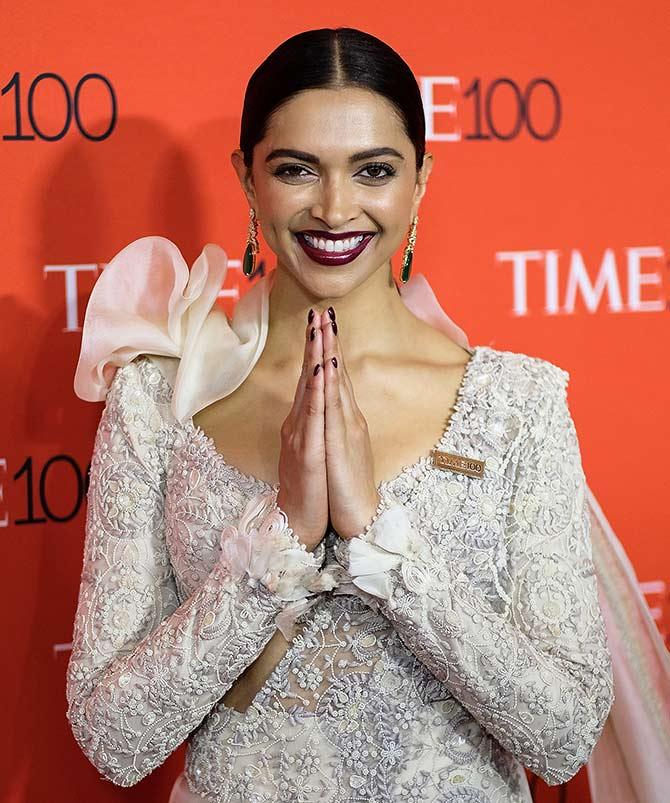 Deepika Padukone is the only Indian actor to be featured in the TIME magazine's 100 most influential people in the world.
On Tuesday, the actor attended the 2018 Time 100 Gala at Jazz at Lincoln Center, New York.
The TIME 100 honoree wore an ivory sari-inspired dress with a cape styled by Shaleena Nathani and gave a small but inspiring speech to the audience.
In her speech, she boldly addressed two key issues -- pay gap in the industry and mental illness.
"February 15th, 2014, I remember waking up that morning with a strange pittish feeling in my stomach," Deepika told the audience.
"I had no idea what I was feeling. Life all of a sudden just felt meaningless and there were days when I just wanted to give up. And couple of weeks later I was diagnosed with clinical depression," the actor said.
"Four years on I stand here in front of all of you with a slightly better understanding, I think, of life and my feelings and the person that I am, but I feel like more importantly, I think all of you will agree with me when I say that we're going through some pretty challenging times all around the world.
"And so I want to raise a toast to every man and every woman and every child around the world that is faced with some sort of challenge every single day, but you do it with a smile, and I want to say that your power and your strength and your courage encourages me to go on every single day.
"And for the some of us I think who do think of giving up once in a while, I want you to know that we're all in this together, and most importantly that there is hope, because in the words of Stephen Fry, 'We'll be sunny one day.' Thank you."
VIDEO: Watch Deepika speak about fighting depression at TIME 100 Gala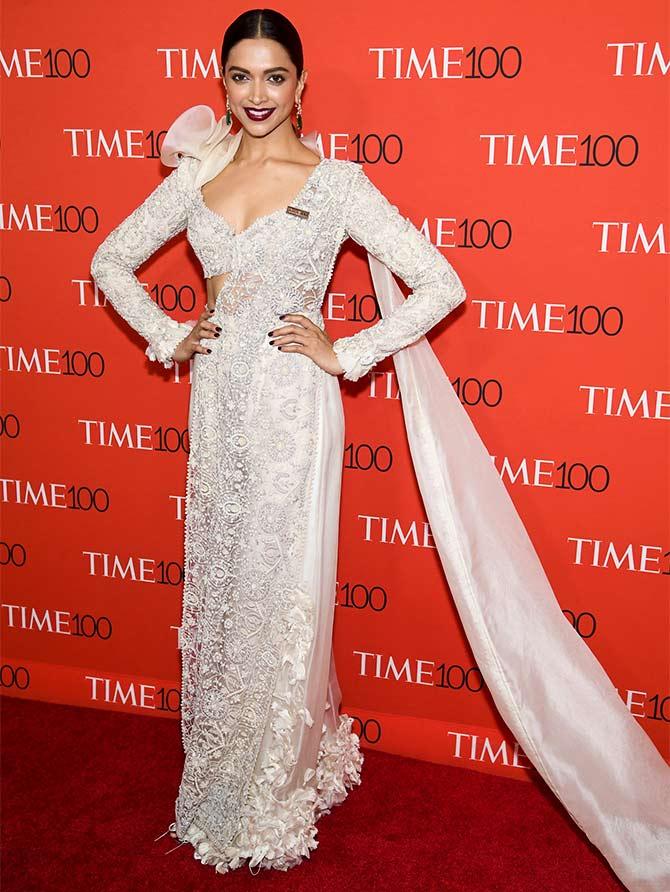 Addressing the issue of pay gap, the actor said: "You can feel a sense of -- am I stepping over the line, do I deserve it? But if you believe you deserve it, then you do."
"For years, we've been made to feel we should be okay with settling for less, with sometimes a promise of getting something more later on. But I think you should get what you think you deserve.
"It's okay to fight for it, and it's okay to feel uncomfortable initially, because that's just the way we've been made to feel for so long."
In his appreciation for the honoree, Deepika's xXx: Return of Xander Cage co-star Vin Diesel had written that Padukone is "not just here to represent India; she's here to represent the world."
True that! Way to go, Deepika.