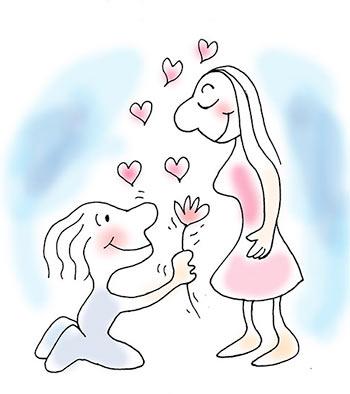 Here's a fun take at how couples' priorities change post marriage.
It's an established fact that one's life changes for the better or for worse post marriage.
With a little help from Rediff.com's illustrator Uttam Ghosh, we tried to explore how busy, lethargic and maybe callous some of us become when we enter a comfortable stage of a relationship.
From wooing partners, we turn woeful spouses, not out of choice, but out of circumstances.
We leave you readers to decide how much of these have turned true in your case.
Spending weekends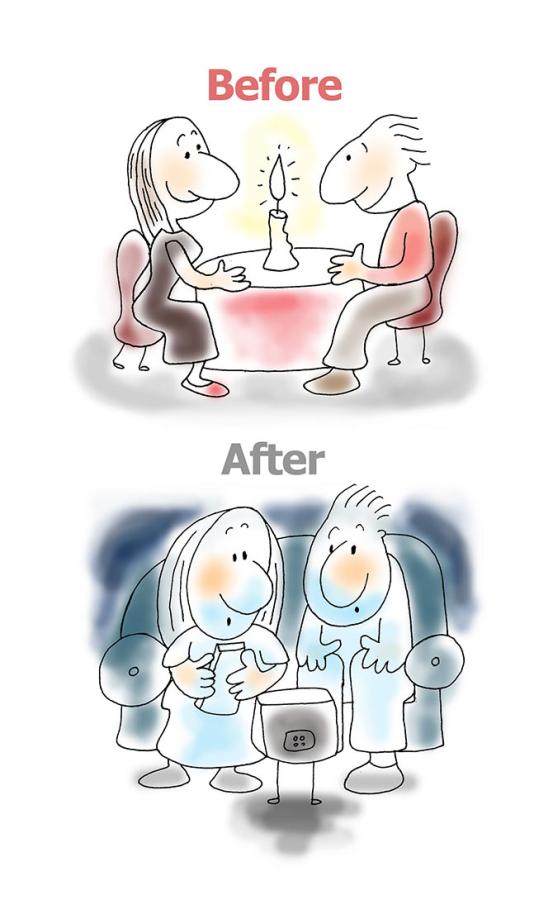 Remember those dreamy candlelight dinners, roses and surprise gifts from your first few dates.
When you're new in a relationship, every weekend is so much fun that you actually looked forward to it -- new movies, restaurants, shopping et all!
Well, post marriage, some of us will be spending our weekoffs catching up on lost sleep, glued to the idiot box or maybe playing mindless games on the smartphone.
Forget dressing up, the only time married couples step out for shopping would be for...erm...groceries!
Dreams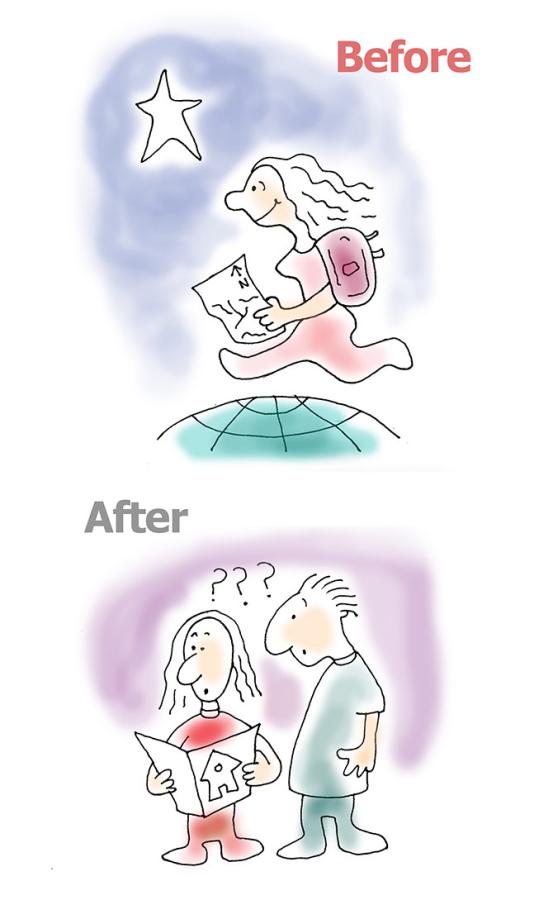 When you're at the dating stage of the relationship, most young couples nurture common dreams of travelling the world, pursuing a hobby, learning a new sport or maybe start his/her own company.
Not that couples forget their dreams post marriage, but then dreams are replaced with more important priorities.
For example, a good number of you who plan to live independently, will get busy looking for, saving up and building that 'dream home'.
And God bless, if you have a child in the first year of your marriage, you'd put your child's future above everything else.
Social media
It's the age of social media where people choose to share everything they do and feel on a public platform.
In the early stages of your relationship, your friends would wake up to cuddly selfies of the two of you almost everywhere -- from Facebook Walls to Instagram and WhatsApp.
Given how active you two are flaunting your relationship, you'd even get a notification alert every few seconds.
Fast forward to a few years of marriage and you'd realise how these things become so trivial and alien for you.
The last time you posted an update was perhaps a few years ago. Rings a bell?
Valentine's Day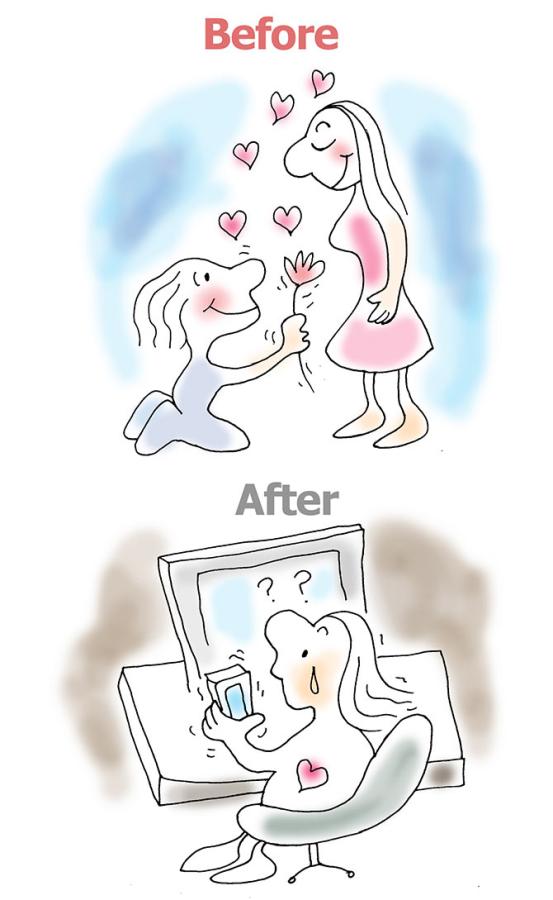 Remember the first Valentine's Day date you two celebrated together?
There was long stemmed roses, romantic music in the background and even the wind smelt of your love!
Don't be surprised if within a few years of your marriage, you are spending your V-day in office only to realise that your spouse hasn't even wished you.
Perhaps you two haven't spoken to each other in days.
Reality check -- these things happen, and you two should be prepared!
Post marriage, you'll face new circumstances and some of you will be busy chasing new priorities.
But this V-day, no matter how busy you are, take some time out to cherish your old memories and do something special for the love of your life.
After all, it's a beautiful feeling to be in love and be married at the same time! Go ahead and make it worth it!
ALSO SEE
V-Day special recipes to impress your love!
50 sweet nothings for Valentine's Day!