Have you heard of the 'chillow' that can cool your pillow? Or the 'bedroom plant'?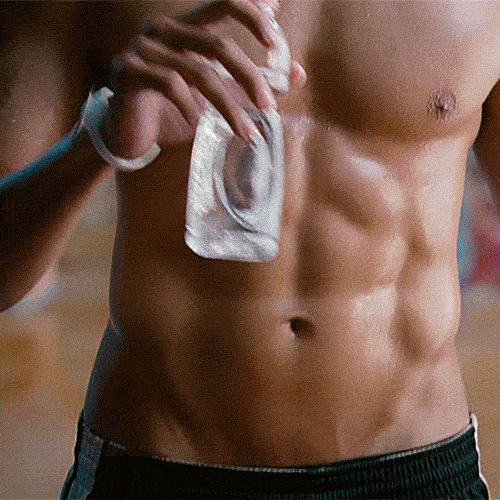 Summer-proof your house
Keep the doors, windows, curtains and blinds closed during the day to block the heat. But towards night, when it gets a bit cool outside, open them for a while to let out the warm air trapped during the day.
Go green
Besides purifying the air, some indoor plants also help bring the temperatures down.
Among them is the areca palm -- a natural humidifier.
Aloe vera, known for its medicinal properties, too offers sound protection from heat, besides removing formaldehyde from the air. This is a hardy plant, but requires a well-drained soil, so allow for drying time between watering.
There is also the snake plant, which gives out oxygen even at night and is, therefore, called the "bedroom plant". This is another hardy plant that can deal well with irregular watering.
Also try out the Golden Pothos, which again does not need too much water, and the Boston fern.
Straw mats, bamboo screens and the 'chillow'
Layer the terrace with straw mats, which are natural insulators. Remember to keep the mats wet.
Bamboo blinds, or chick, on windows and doors can also bring the temperature down by 20 to 30 per cent.
Or, buy a 'chillow' that can be slipped inside a pillow to cool it.
Window planters
Screen your windows from the heat by installing plants.
You could also create a little herb garden by opting for plants such as basil, lemongrass or curry leaves.
Stay cool and hydrated
Drink at least three litres of water a day.
Give aerated drinks a break and instead go for traditional beverages such as chaas (buttermilk mixed with spices like salt, jeera and black pepper), lassi, aam panna, jaljeera and kokum sherbet.
Aam panna: A mango-based cooler, it keeps the body cool, prevents dehydration and protects from heat stroke. Being rich in vitamin C and iron, it also strengthens the immune system and prevents stomach problems during summer. It's a refreshing, rejuvenating drink, ideally had after exposure to heat.
Lassi: This yogurt-based drink -- sometimes sweet, sometimes savoury -- also cools the stomach, and is best had before stepping out in the sun.
Chaas: Catagorised as a sattvic food in Ayurveda, it works best when consumed after a meal. It soothes the stomach, improves digestion in summer, fights acidity, lowers cholesterol, washes down fats and boosts the calcium intake.
Watermelon juice: Chop the watermelon, adds some rock salt to it and stir in a juicer. Garnish with mint leaves. Refreshing as this drink is, it also has significant health benefits. The lycopene in watermelon, which gives it the red colour, is an antioxidant that also works wonders for the cardiovascular system. The juice has anti-inflammatory qualities, is rich in vitamins and minerals and is great for the kidneys as it helps flush out uric acid and ammonia.
To eat or not to eat
According to Ayurveda, the body's "fire", or what is called pitt, goes up in summer, says Shikha Sharma, the founder of Delhi-based Nutri-Health. This is what is responsible for summer-related problems like rashes on the body or the feeling of being bloated.
Some foods counter this problem; other adds to it, she says.
The good: Barley sattu; onion fermented in apple cider vinegar to remove its sting and smell; thandai (prepared with a mixture of almonds, fennel seeds, watermelon kernel, khus seeds, rose petals, cardamom, saffron, pepper, milk and sugar); rose sherbet (commonly available as Rooh Afza). There is also mint, or pudina, a wonder herb that helps deal with stomach problems like indigestion, acidity, heartburn and stomach ache. Also add herbal tea, peppermint, aloe vera, sandalwood, cardamom, honey, cucumber, leafy greens, zucchini, pineapple, avocado and citrus fruits to your diet.
The avoidable: Fried foods, garam masala, things made using refined flour (maida), which heats up and bloats, and excessive eggs. Also avoid icy cold drinks. Reduce spices, red meat, coffee, excessive alcohol and sodium in food.
The earthy way
Forget exquisite ceramics and expensive bone chinaware. Instead, return to basics: kitchenware made of clay.
An organisation called Native Roots is drawing from the five elements (ether, air, fire, water and earth) to create products made of clay that are ideally suited for the Indian summer.
These are curd-making pots (Rs 300), water bottles (Rs 300), glasses or tumblers (Rs 50) and surahis (Rs 600 for a five-litre one), all made of terracotta.
Pour the water in the tumbler or the bottle and leave it for about 10 minutes to cool naturally. The porosity of the clay, which has been baked at temperatures as high as 600 to 100 degrees Celsius, cools the water and also oxygenates it. This water contains up to 30 per cent more oxygen and helps rejuvenate the body.
These terracotta containers are a healthier, greener option as compared to plastic bottles. They also score over glass bottles, given their cooling ability.
Dress cool
Go for cotton, linen, open and unlined knit, and breathable fabrics. Arrow also has an anti-UV clothing line.
If not sandals, opt for loafers with holes.
---
What's your summer story?
Share your funny, heart-warming, quirky or just plain summery photographs here -- #Summer Pics -- and we'll publish the most interesting ones on Rediff.com.
You can also mail them to getahead@rediff.co.in (subject: Summer pics) along with your NAME, AGE, place where you LIVE, and information about where you clicked the photograph and what makes it special.