Impress your guests with this delicious sandwich.
Recipe by Chef Rupesh Khandekar, Sous Chef, Earthplate, Hotel Sahara Star.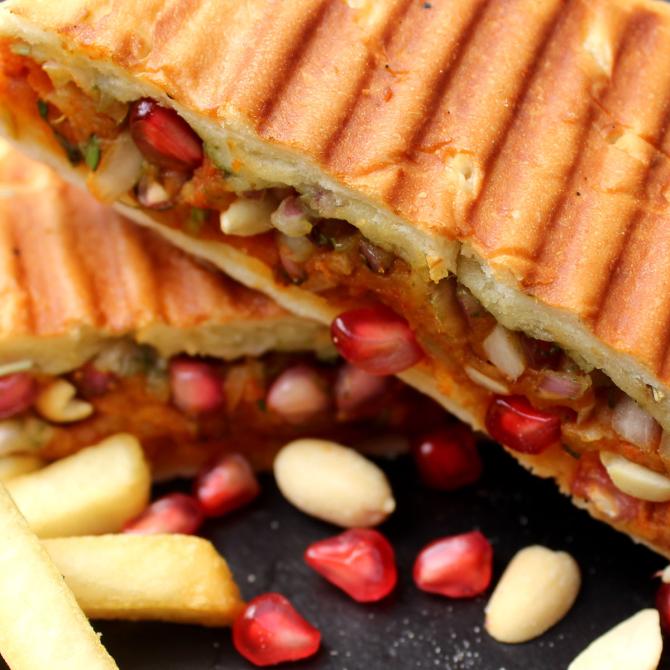 Bombay Sandwich
Ingredients
2 slices of multigrain bread (you can also take brown bread)
2 tsp butter
1 tsp of coriander pesto
Pinch of cumin powder, roasted
Pinch of black pepper, crushed and roasted
1 small onion, cut into thin circles
1 small potato, boiled and sliced
1 small beetroot, boiled and sliced
½ bell pepper, cut into rounds
75 gm processed cheese, grated
Salt for seasoning
Method
Take the bread slices, apply the coriander pesto on one side of both slices of bread.
Put a slice onion, potato, beetroot and bell pepper(capsicum).
Sprinkle cumin powder, salt and crushed black pepper evenly.
Spread the grated processed cheese evenly.
Cover it with another slice.
Apply butter on both the side of bread and place it under the toaster or griller.
Pre-heat the griller or toaster, apply some butter on the griller by using a brush.
Toast or grill it the bread becomes crispy.
Serve it hot with homemade green chutney.