An easy recipe for the winter by Sushant Parab, Executive Sous Chef, Sahara Star.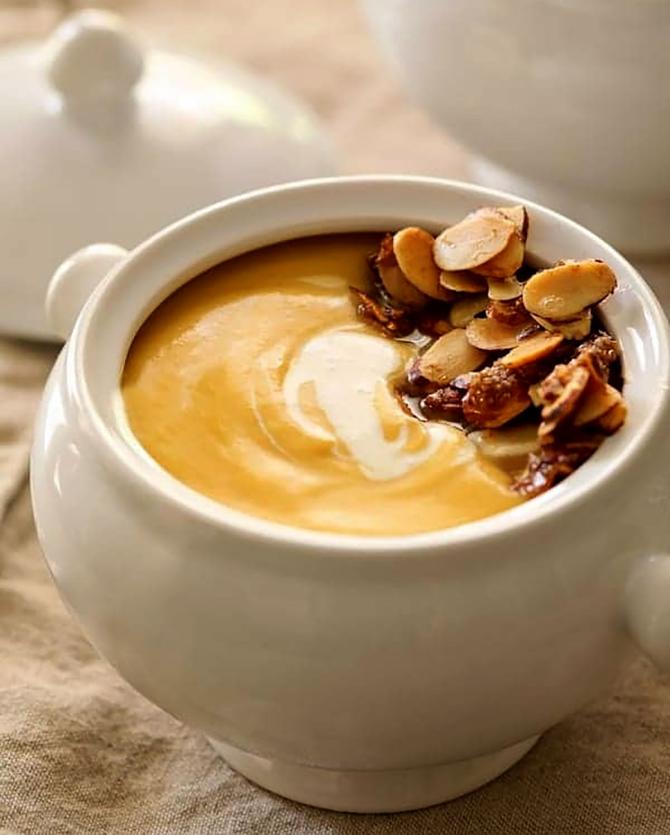 Creamy Pumpkin and Marsala Soup
Ingredients
400 gm pumpkin
2 cloves garlic
1 onion
A pinch of cinnamon
100 ml marsala
100 ml cream
Salt to taste
A pinch of pepper
1 spring thyme
20 ml oil
1 tbsp butter
Method
Peel, cut and roast pumpkin in the oven with thyme and oil.
Chop onion, garlic and saute in butter.
Puree the roasted pumpkin in the blender smoothly.
Add this puree to a pan with cinnamon and pepper powder.
Add salt to taste.
Finish with cream and marsala.