We'd asked you, dear readers, to share your fitness stories.
Here Khadija Choonawala, 33, from Pune, tells us how she lost over 50 kg in 14 months.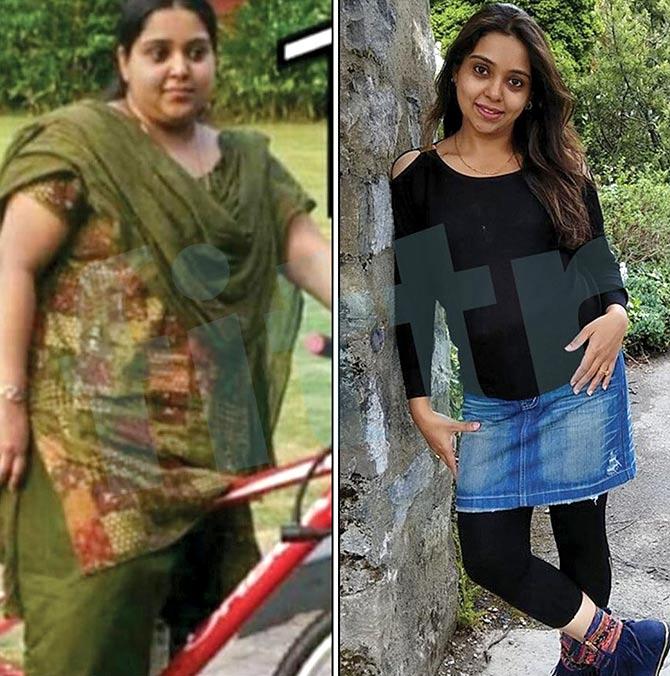 I was always blessed with everything in life.
Everything came to me on a golden platter with a silver spoon, hence taking my health for granted was just a by-product.
With everything else in life came diabetes and thyroid too. Post marriage and pregnancy, I had reached 109 kg.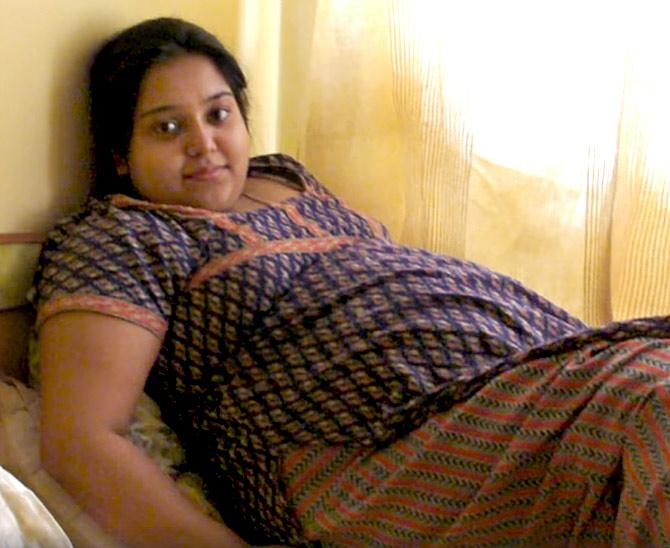 I had Type 2 diabetes, and my sugar level was at 380. The doctor had prescribed 125 mg of Thyroxine.
When I got serious about losing weight, I was 104 kg.
I joined a well-known gym and lost a few kilos, but the concepts were not very clear.
That's when I met Jitendra Chouksey of Squats (a fitness transformation company).
I learned the importance of diet and nutrition. I also realised that the only thing that holds you back is your own inhibitions.
'Yeh mujhse nahi hoga (I can't do it).' 'I need motivation.' 'S/he is different...I am not like that.' There are only excuses.
Initially, it was difficult to handle all the advice that came my way -- on how I should lose weight.
But I was self-motivated. I just changed my lifestyle and automatically, my wardrobe kept changing.
Diet and workout
My diet and routine kept changing according to my requirement. But in general, I have learned to count my calories while eating.
I never gave up rice. I followed a high protein diet, but not all the time.
I avoided sugar, bakery products and junk food. If I had to go to a party, I would mostly eat at home and leave so I don't eat anything unhealthy.
I started working out 1 to 1.5 hours a day, six days a week. I would workout on weekends too.

Since I am a homemaker, I couldn't have done this without the help and support of my family.
They helped me balance my routine and madness.
Lessons learned
This transformation has taught me that anything is possible if I am focussed.
My advice: Don't struggle. Aim right and follow your goals. No one can force or motivate you, unless you do it yourself.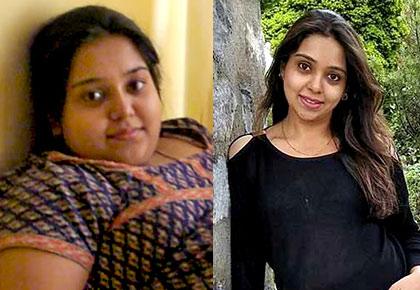 ---
Have you recently lost weight or survived a serious health condition?
We want you to share your story with us. Tell us how you lost weight.
Share your diet plan, exercise tips, learnings and more.
Simply write to getahead@rediff.co.in (My Fitness Story) along with your NAME, AGE, LOCATION, along with a before and after photograph of your fitness journey. We'll feature the best responses right here on Rediff.com.